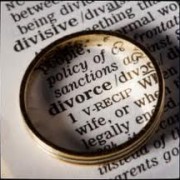 Have you heard about the latest type of insurance on the market? Yes, it is true! We now have DIVORCE INSURANCE! No, this does not insure that you will or will not get divorced; it is just there in case you do! So, should divorce insurance be looked at like other insurance? We have insurance on our house in case of fire or flood and on our cars in case of accidents or theft but should we have insurance on our marriages in case of divorce? Are we already setting our marriage up for failure by doing this or are we planning for what many feel, due to percentages, is the inevitable?
Here are three insights when considering divorce insurance:
What is Divorce Insurance?

Divorce Insurance is casualty insurance! The casualty in this case is the potential for financial loss you might not be able to recover from in case of divorce. Bottom line, you would get a lump sum payment should your marriage end in divorce based on what you have paid into the insurance. Of course, you cannot buy it if you are already in divorce proceedings and there is a 4 year waiting period from the effective date of the policy. If this insurance was bought on day one of your marriage, it would need to make it 4 years before it would pay out. This seems like a lot of time and money that could be invested in saving the marriage rather than planning in case it fails!
Who really needs Divorce Insurance?
Hmmm, not sure anyone really NEEDS Divorce Insurance but there may be some that can benefit from it. If there is one partner that completely depends on the other partner financially, this might be something to consider so that they are not left empty-handed, unable to handle legal fees or with no means to take care of their bills on their own. Could others "benefit" from a lump sum payment at divorce? I am sure they feel they would, but if the idea is to help those that would be hurt financially, it seems this is the main audience that would most benefit. Once again, where the insurance can help protect those dependent financially, the priority would hopefully be to invest in healing the marriage!
What is the alternative to Divorce Insurance?
The biggest alternative is to invest in your marriage, to use all your resources and energy to build your relationship with your spouse rather than making plans for it to end. That is not to say that there are things that happen in marriages that can be harmful to one of the partners, such as abuse.  It is important to truly focus on what can be done to create and enhance a healthy relationship. The finances used for Divorce Insurance can be used to create special memories through gifts or date nights, take vacations, or for marriage counseling. Keep in mind, marriage counseling or seminars don't have to be only for when there are problems, they can be to create a strong relationship, to be preemptive in facing potential challenges in the marriage, and gaining insight from others to avoid dangers that you might not see coming!
Where Divorce Insurance might seem to have some benefits and a new way for a business to create revenue, it also can put in a couple's minds the idea of planning for failure in their marriage rather than investing in one that will be strong, growing and prepared! Consider using all your resources and energy for making your marriage work and see what kind of return on your investment you will get.
NOTE: You can freely redistribute this resource, electronically or in print, provided you leave the authors contact information below intact.
Author: Janie Lacy
Comments