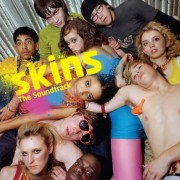 The curiosity about sexuality, which is normal for teenagers, can take a turn for the worse if not navigated in a healthy way.  The Internet and Television have ushered in an age of unparalleled access to hardcore pornography and teenagers are jumping in head first!
According to Patrick Carnes, recognized as the leading expert in the field of sexual addiction, the largest consumer of Internet porn is the 12 – 17 year old age group,  while the average age for 1st contact with Internet porn is approximately 11 years of age.   Dr. Al Cooper, Author of Sex and the Internet: a Guidebook for Clinicians, calls the Internet the triple engine because of its access, affordability and anonymity, which has become the super fix for a new breed of addicts.
Are teenagers just exploring their  sexuality or should we take a closer look to the possibly of a developing addiction?  Recent buzz surrounds MTV's new controversial teen drama show Skins, based on the popular British show of the same name, which follows a group of nine friends (involving actors as young as 15) navigating the often-tumultuous world of high school; sex, drugs and secrets included.  The network is planning to air 10 episodes despite receiving criticisms from different sources that it is borderline child pornography.   Our culture has gone astray and continues to push the envelope without really thinking through the long-term effects of how it will affect the teen population.
When treating sexual addiction in adults, clinicians often find that the addictive patterns began in adolescence and progressed into other forms in adulthood.  This is why it would be irresponsible and unwise for us to ignore the fact that our culture is handing teenagers loaded weapons of  personal self-destruction. Let's take a look at some of the criteria for teen sex addiction.
WHAT IS THE  CRITERIA OF TEEN SEX ADDICTION?

1.  Loss of Control:  the sexual behavior is which the person does more than they intended or wanted  to do
2.  Compulsive Sexual Behavior – a pattern of out of control behavior over time
3.  Efforts to Stop – Repeated specific attempts to stop the sexual behavior, which failed
4.  Loss of Time – Significant amounts of time lost doing and/or recovering from the sexual behavior
5.  Preoccupation – Obsessing about or because of the sexual behavior
6.  Inability to Fulfill Obligations – the sexual behavior interferes with school, family and friends
7.  Continuation Despite Consequences – Failure to stop the sexual behaviors even though you have problems because of it (social, legal, financial, physical, work.)
8.  Escalation – need to make the sexual behavior more intense, more frequent, or more risky.
9.  Losses – Losing, limiting, or sacrificing valued parts of life such as hobbies, family, relationships, and work
10.  Withdrawal – stopping sexual behavior causes considerable distress, anxiety, restlessness, irritability or   physical discomfort
If you or someone you know fits the criteria above when it comes to sexual behavior, including pornography viewing and compulsive masturbation, there are specially trained clinicians called Certified Sex Addiction Therapists, who can help get life back to normal and help put protective measures in place for the future.
Author: Janie Lacy
NOTE: You can freely redistribute this resource, electronically or in print, provided you leave the author's contact information below intact.
Comments