As parents we always worry about our teens and if they are doing the right thing. We want to make sure they are getting good grades to get into college, hanging out with the right friends, & having good manners to name just a few. When our children develop into their teen years our main parenting role turns into coaching.
Teen Parents are like Coaches!  It is important to realize that we need to let go of some control over our teen lives by letting them play a more active role in important decision making with us but ultimately we have the authority to change the course if they are making risky or dangerous decisions.   As coaches we have the authority to give them reasonable progressive privileges but coaches have the right to put them on the bench when those privileges are abused or mismanaged.   This is when we can actively coach and teach them the right steps and direction that needs to be taken. We cannot be afraid of our teen's anger if they do not like the restrictions that we are implementing. That is what an effective coach does to train and discipline their athlete or mentee to be the very best they can be.
Do as I say not as I do!  Really?  What we need to realize as well that we are very influential for our teens as role models. We need to be modeling the behavior that we expect to see from them. Actions speak louder than words so it is essential that out lives need to be reflecting what we are coaching and instructing them to be doing.  Here are tips on how we can be actively positively influencing our teens' lives.
More Parenting Tip Videos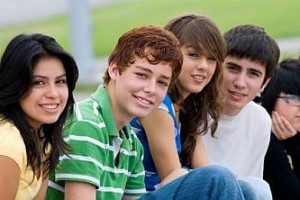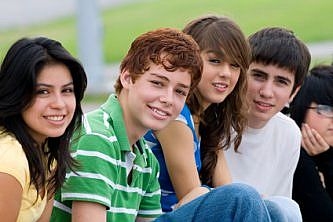 3 Tips to Influence our Teens
Taking responsibility and asking for forgiveness – We want our teens to become more responsible and own up to their own mistakes to grow and learn. Nothing can be more frustrating than watching your teen deny or lie about poor choices they make. However, it is just as vital as parents we own up to our mistakes and ask for forgiveness when necessary. Our teens are watching our behavior all the time. They see our flaws, faults, and mistakes and if we are vulnerable and real before they are teens then this transition to becoming a teenager will be much easier on the parent teen relationship. It is important that we model to them what it looks like to take responsibility when mistakes happen and ask for forgiveness. We are human too and make mistakes at times in our behavior such as expressing anger inappropriately or not paying enough attention to a conversation with our teen due. Practice what you preach and your teen will respect and admire you.
Watch your own alcohol intake – We want to teach our teens not to use or abuse alcohol but if we are drinking in excess or using alcohol repeatedly after a stressful day ("I need a drink! I had a tough day at work!") we are modeling "acceptable" use of drinking. It is not enough to just tell them you cannot drink till you are 21 when it is legal. We need to be demonstrating what healthy use of alcohol looks like. Research has shown that there is a strong correlation between substance misuse from family genetics or influence by parent modeling behavior. It is important to get your own help if drinking alcohol excessively is your own problem and learn and develop new healthy ways to cope with anxiety and stress. Our teens are watching everything we do. Remember practice what you preach and never drink to not feel bad!  That is where drug or alcohol dependence starts.  Use appropriate coping skills like exercise, going for a drive, biking to clear your head, and or talking about stress with a friend or counselor.
Listen effectively to your teen & express anger appropriately – "My parents don't listen to me!"  This is a classic line we have heard for years as professional counselors!  We want our teens to listen to us when we are giving them instructions and advice but are we effectively modeling this by listening to them? Do we express our anger towards their behavior by yelling, screaming, or stomping out of the room? As parents it is very important that we model healthy ways to communicate and to listen to one another. First step is to let your teen talk or vent. Remember if we don't let them talk or listen to their own feelings they will learn to shut down and withhold their true actions or feelings. We need to be coaches and listen to their feelings, thoughts, & ideas. Then in return when their feelings are expressed then they will be better able to process their concerns logically.  Then we can mentor or coach them to the right decision or best solution to handle difficult issues. We need to keep in perspective that they are teens not adults. They are still learning how to deal with their raging hormones and fluctuating emotions. They are developing daily their relational and social skills.

Safe Environment to Vent – We want to foster an environment where they can feel safe expressing their emotions regarding their self-esteem and relational issues.
Validate their Feelings – How we can do this is by actively listening by letting them vent, then validate their feelings by saying "It sounds like you are very angry or sad about…..". After this they feel heard and respected by you honoring their feelings and thoughts.
Ready to Receive Advice – Then they are more open to our words of advice and wisdom. In addition, it is essential we learn to handle and express our anger appropriately by being assertive not being aggressive or passive aggressive. Research has shown that teens learn how to express anger by what was model in their own homes growing up.
Raising children and teens is not an easy job and we all actively need to learn tips and new skills as we move along in different stages of parenting. Total Life Counseling Center counselors specializes in teens and coaching parents. If you and your teen need further help and assistance contact a teen counselor you can trust!
More Videos of Dana 
NOTE: you can freely redistribute this resource, electronically or in print, provided you leave the authors contact information below intact.
Author: Dana West, MSW, LCSW is an Orlando Teen Counselor & Addictions, Sexual Abuse Trauma Therapist with Total Life Counseling Center with offices in Southwest Orlando, East Orlando, Winter Park, Lake Mary & Clermont Florida. Total Life Counseling Center specializes in helping teens and parents and our experts can be reached at (407) 248-0030.