Orlando ADHD & ASD Counseling Expert Jim West Adventure Based Camp to Accelerate Social Skills Development
"I was first!" "You are doing it wrong!" "I want to go next!" "Can I be first!" These are a few statements from students that most likely exhibit leadership skills. They are often told to go to the end of the line, or given a consequence for telling someone what to do, but maybe they need someone to tell them "what to do." Silly to think of someone that calls themself a leader, but have yet have no followers. However, there are future leaders around us that need to learn how to find followers to influence, but they just need some direction. We might call them "Bossy" but they are really leaders that need some tweaking. Some might say they are "Caretakers", but really they want to Help others but not sure what is the right way. We might have "Gossipers" or they are just future Communicators that need to learn the how to communicate more positively.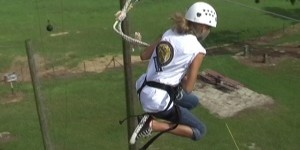 Consider how a student views leadership. Basically, they see leaders (parents, teachers, principal, police) as anyone that "tells them what to do (bosses them)." So when they start to assert their leadership skills they start telling their friends what to do and tell them how to do things and therefore they are called "Bossy." Big surprise! So instead of calling these kids "Bossy" maybe we could give them suggestions on how to lead, affirm, compliment, build others up, brag on other's rather than themself, take an interest in someone's life or passions, offer help to someone, share an idea, etc.
According to Dr. Russell Barkely, MD, students with ADHD/ADD (Attention Deficit Hyperactivity Disorder or Attention Deficit Disorder) are often 25-30% behind socially and emotionally. Students like these may not have ADHD and need help with boundaries, assertion, impulse control, coping skills, starting conversations, greeting, etc., to help close the gap.
Social Skills Groups that teach students leadership is an added bonus. Once they know how to lead and do some of the above listed items, they will in turn make their peers feel good to be around them and gain their influence. Once they have influence they have "friends" and can call themself a leader. Students are taught how to roll with teasing with comical statements that do not provoke their peer.
Look for "interactive social skills groups" that incorporate Power Point, a point system, parent involvement, and experiential learning which include games used at ropes courses to improve communication, teamwork, and help students connect with their peers. Students are taught that "Trust" is the glue in relationships and everything we do with our peers either builds trust or breaks trust. Students are encouraged to Re-Build Trust with a peer in our groups by doing something nice for whomever's trust was broken in an effort to repair the trust. Our groups have been very effective and Channel 13 did a story on one of our students who reported having no friends to having friends as a result of our services. Click here to watch the Video.
If you know of students or families that would benefit from these services or would like to set up a screening for the group or consultation with
James West, MA, LMHC, NCC
or if you would like Jim to present at your school, church or organization on this
topic or others
please call us at Total Life Counseling Center at 407-248-0030.
NOTE: you can freely redistribute this resource, electronically or in print, provided you leave the authors contact information below intact.
Orlando Social Skills Services, Groups, Day Camps, and Summer Camps