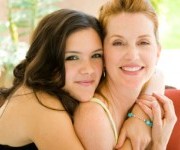 Mother-Daughter Communication Workshops Seminars in Orlando Central Florida area
Are you having trouble communicating with your daughter? Are you having problems understanding your mother? Are you stuck in a never-ending cycle of frustration in your relationship? Our mother-daughter workshop can help!
The 'Mom and Me' workshop is designed to empower moms and daughters to communicate more effectively.
What is the 'Mom and Me' Workshop?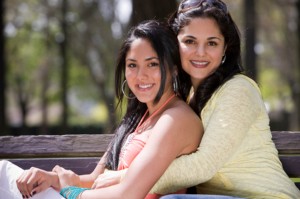 This creative mother/daughter experience is a fun-filled, educational workshop of self-exploration. Our counselor will deliver a practical curriculum designed to help reduce tension, uncertainty, or confusion in the mother/daughter relationship. You will be given practical tools, techniques, and skills to build and/or restore the important communicative foundation of your relationship.
The workshop curriculum will consist of the following:
Mother/Daughter Relationship Assessment
Emotional Distress Assessment
Personality Assessment
Personality and Communication Comparison
Boundaries (Establishing and Maintaining)
Communication Resources
Prizes and Gift Bags
Lunch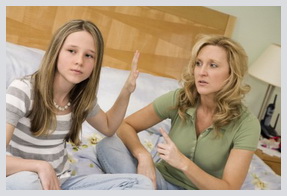 Who should attend?
The 'Mom and Me' Workshop is perfect for mothers with daughters between the ages of 12 and 18. The mother-daughter relationship is a complex dynamic. Often times, the ups and downs of this multifaceted bond may seem like a roller coaster with its extreme highs and intense lows.
Many relationships between mother and daughter are ambivalent. The conflict of ideas and perspectives may cause a great deal of roller coaster like emotions. Some refer to such emotions as equivalent to a ticking bomb.
What Topics will be Covered?
Compassion vs. Condemnation:
Mothers often want to protect their daughters from making the same mistakes as they once made. Unfortunately, mothers fail to understand the "perceived" identified dangers are not defined as "dangers" to the daughter. Therefore, giving solutions for a nonexistent problem is translated as "disapproval," "judgment," or "condemnation" in the eyes of a daughter.
For example:
Mom says: "You really should eat more vegetables instead of junk foods."
Daughter hears: "You look fat and are unattractive."
Mom says: "When are you and Tommy going to settle down?"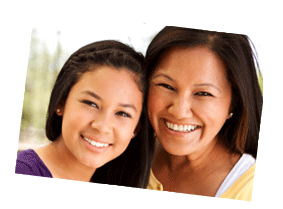 Daughter hears: "You need to get married and have children as soon a possible."
Mom says: "The pattern of that dress is not flattering for your figure."
Daughter hears: "You are not attractive, not good enough, and unaccepted."
Although these are generalized examples, it is important for mothers to understand the necessity for communicating with compassion rather than with condemnation; and it is just as important for daughters to resist the temptation of responding to negatively to perceived messages that may be inaccurate.
Attention vs. Advising
A common complaint from most daughters is that their mothers "do not listen." A common complaint from most mothers is that their daughters "refuse to listen." This is not rocket science and most mother-daughter relationships explode after an attempt to communicate without listening. Effective communication begins with effective listening.
Listening is a non-selfish act. Listening requires denial of oneself. This is often a challenge in any relationship. To listen, one must deny the innate impulse to respond based on previous experiences, hurts, or pains. To listen most effectively, a mother must be willing to resist projecting prior childhood pitfalls and consequences onto her daughter; while, the daughter must be willing to acknowledge that her mother only desires the best for her life.
Effective listening requires compromise. Effective listeners are Active Listeners:
Reflect back what your mother or daughter has said to you
Acknowledge what has been said
Listen with compassion

Coaching vs. Lecturing (Tips for Mom)

Establish a firm relationship with your daughter. Take time to understand you daughter as a "person" rather than your child. In addition, allow your daughter to know you and understand your humanity.
Help your daughter enhance her natural talents and abilities. Your daughter will feel empowered and confident when she is coached to develop her talents. Take time to "coach" your daughter, rather than "lecture" her.
Take time to affirm your daughter. We all like a little recognition. Solid, constructive feedback will encourage your daughter to work harder and to grow stronger. Acknowledging her strengths and successes is a great way to promote healthy self-esteem.
Be careful to establish realistic expectations for your daughter. Feelings of discouragement, rejection, and frustration may develop when children fail to meet unrealistic parental expectations. Have patience while your daughter embarks upon unfamiliar territory and guide her as she approaches difficult learning curves.

Who is the Speaker!

Jada Collins, MA provides counseling at Total Life Counseling Center to mother's and daughters and is an Adolescent & Womens Self Esteem & Image Coach: Jada is an author, supermodel & greatly sought after motivational speaker. Jada is known for her transparent, practical style of speaking, teaching and coaching. Her passion is to guide others into meaningful and purposeful living, particularly in the areas of personal enrichment, emotion management, and image enhancement. Jada is the author of "Be-You-Tiful", a power-packed, practical application guide to becoming a better you. Readers learn life strategies designed to address social, economical, and emotional challenges in today's pop culture. Jada enjoys speaking to young people and adults across the country, encouraging them to do their best, love themselves, and to reach for higher heights. In Jada's own words, "my passion is to be transparent in revealing struggles I've dealt with in life to demonstrate to others that difficult times or past hurts do not 'define' us, our troubles should be used to 'refine' us." Read More

When is it?

Every 1-2 months on Saturdays from 9am-1pm

What is the Cost?

* $69 for 2 (Mom & Daughter) if paid 2 weeks in advance

* $79 if prepaid before the event

* Add $30 more if you plan to bring two daughters

How to Register?

Space is limited to only 20 people to keep the workshop small and intimate!

Contact us at (407) 248-0030 to set up a time to book your workshop with your daughter.  This will be a fun memorable time for you and your daughter to connect at a deeper level and improve your communication!

Download the Mom & Me Flyer to share with a friend