Orlando Teen and Marriage Counseling & Winter Park Sexual Abuse Therapist and Addictions Counselor Dana West provides therapy for Marriage, Addiction, Sexual Abuse & Trauma Counseling Issues Orlando
Testimonials | What Clients Say about Dana: 
Sexual Abuse

"She's my angel! Before I was miserable and didn't know why?  Working with Dana has helped me understand and accept the effects of abuse.  She has made me a better person and I am able to live again!"  – L P
"So many people treat sexual abuse, but Dana understands it at a level that most do not and she addresses the core issues around abuse."

Depression – "Dana is an angel from God and I can tell her anything.  I have never felt so comfortable and able to tell my deep dark secrets!"
Trauma – "Dana knows the right things to say at the right time!  She understands me like no other counselor and facilitates my healing!"
Marriage – "Dana helped me figure out why I was constantly arguing with my husband and why I was unhappy in my marriage.   She helped me to take responsibility in the unhealthy behaviors I was doing that was contributing to my marital issues.  I now know how to deal with my emotional triggers and to communicate my feelings with my husband more effectively.  I am much happier with my life in general and feel more connected to my spouse."
College Student – "She is awesome and I love her!"
Abuse – "I've been to so many therapists and Dana is the first counselor who understands all the other areas which surrounds sexual abuse!  She is such a gift!"
Addictions – "Dana sees right through me and calls me out on my issues without judgment!"
Media Interviews Dana West, MSW, LCSW and our TLC experts on Marriage, Abuse and Addictions Issues 
Failed to retrieve pagination tokens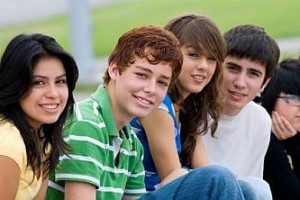 Are you a survivor of emotional, physical, or sexual abuse? Are you lacking joy in your everyday life? Do you find yourself doing the same foolish, irrational or irresponsible behavior over and over? Do you usually feel different and inadequate in social situations? Do you feel like you have been isolating or running from your past and feelings? Imagine accepting and loving yourself inside and out and accomplishing your dreams, goals, and aspirations. Dana's smile and warmth makes it easy for clients to connect with her and feel a sense of hope that she can help!  Dana's client's love her so much often they continue to see her for mentoring and coaching long after they have resolved their issues!   Dana can help you find balance and joy in your work and your relationships, and improve your feelings of self-worth. Dana specializes in helping individuals to truly love themselves and to let go of belief systems and emotions that interfere with their authentic spiritual growth and purpose.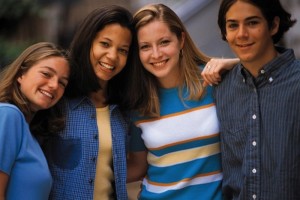 Dana specializes in addressing all issues that impede one's growth by using an authentic, compassionate, and honest approach. She provides a safe, warm environment that allows others to express their core feelings that interfere with their emotional and relational well-being.
Dana's expertise is with teen and adult substance abuse, mood disorders, post traumatic stress disorder from sexual, physical, verbal, or emotional abuse, eating disorders, marriage or relationship issues and self-esteem.
Teens & Adults:
Marriage and Relationship Issues utilizing the most effective marriage counseling tools combining Gottman's Boundaries in Marriage and Imago Therapy to help you get the love you want!
Premarital Counseling – Prepare and Enrich Certified to assess couples on 12 core areas of compatibility!
Addictions & Substance Abuse– Dana utilizes 12 Steps and Emotional Freedom Techniques (EFT) to help free individuals from addictions.  At Total Life Counseling Center we use the SASSI (Substance Abuse Subtle Screening Inventory) to assess the level of care needed for successful addictions or substance abuse therapy.  The SASSI is also used for Florida Courts for Substance Abuse Assessments to fulfill court orders for assessment and treatment!
Family Issues Related to Sexual Abuse
Physical Abuse
Teen and Adult Women's Issues
Spirituality Counseling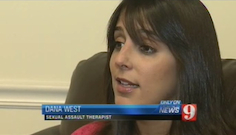 Personal:
Dana has a passion of helping others to heal from their past so it no longer effects ones present and future.  Dana believes that a lot of symptoms that people face such as depression, relationship and marital issues, anxiety, self-esteem, addictions and other mood disorders stem from a greater issue.  Dana first starts treating the presenting problem and symptoms to help her client's find stability and  relief.   Afterwards, she whole-heartedly believes in addressing the core issues or the roots that the symptoms are stemming from.  Once the root is exposed to the light, addressed with compassion, love, and nurture they will no longer take a hold of one's emotional well-being and relationships.  Dana believes if we don't end up dealing with and healing the root issues therapy will just be a bandaid and one may struggle with the same presenting problems they came in with again in the future.  Dana has a passion to help others find emotional freedom and live the abundant life they were designed to have with loved ones and friends.
Dana has a strong belief in this approach to counseling due to her own personal life experiences.  Dana has felt it has been her life calling since early childhood to be a therapist and to help support others.  She has a unique ability to emphasize, connect, and relate to others with their emotional and relational struggles.  Dana is a survivor of childhood sexual abuse and has worked through her own emotional and relational issues due to this childhood trauma.  She has recovered from her own mood instability , emotional eating problems, and emotional intimacy issues that were directly correlated to her root issue of abuse.  She now lives in full freedom and lives an abundant and joyful life.  She finds her life mission to help others find freedom from their past childhood traumas and issues that interfere with their current emotional health and intimate relationships.
Dana also loves working with couples to help them develop skills to be vulnerable and emotionally intimate with one another.  She finds it essential for couples to to be "best friends" and to teach them to develop skills to love each other  unconditionally, to learn to fully express themselves to one another in emotionally vulnerable and healthy ways, and to spend quality time together connecting and having fun.  Life can bring many trials to one's marriage and it is vital for couples to get an emotional tune-up to learn how to grow and adapt with each other while remaining best friends and life partners regardless of the circumstances.  She believes whole-heartedly that marriages can be restored with assistance and TLC.  Dana is happily married to the president and founder of Total Life Counseling, Jim West, LMHC.  She loves working alongside him to provide hope, healing, and support to individuals, couples, children and families with the many difficult challenges they face.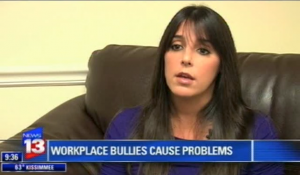 Educational:
Dana received her Masters Degree in Social Work at Florida Atlantic University and is a Florida State Licensed Clinical Social Worker SW9548. She completed her Bachelors Degree in Social Psychology at Florida Atlantic University.  She became certified in EFT – Emotion Freedom Techniques for accelerated healing with Post Traumatic Stress.  Post Traumatic Stress Disorder can occur from physical, sexual, or emotional abuse as well as theft, loss, grief, rape, domestic violence and more.
Clinical Experience:
Dana has been practicing since 2004 and has worked in community mental health centers, a residential addictions and mental health treatment center, and a full time private practice.  Her expertise are addiction recovery, sexual abuse recovery, personality disorders, depression, anxiety, bi-polar, family codependency and relationship issues.  Below are some of the facilities and centers where she has practiced.
Private Practice – Dana started her private practice in 2009 and was overwhelmed by how busy she became in just 3 short months due to the level of care, excellence and results her clients received.  Her focus in private practice has been in addictions, womens issues, sexual abuse and trauma.
Wellness Resource Center – For 4 years Dana was a primary dual diagnosis therapist for addictions and mental health.  She ran men and women's groups as well as trauma and mental wellness.  She was one of the favorite group facilitators by the patients as she is very engaging, entertaining and interactive.
Trees of Hope – Dana has facilitated several groups for sexual abuse victims at Trees of Hope in Fort Lauderdale, Florida.  She has been the director of facilitators since 2009.  She has helped to multiply the groups by training multiple facilitators some of which have come through Dana's groups.   Many more women experience healing and freedom from their past abuse because of Dana's excellent facilitator trainings.
Smith Community Mental Health –  This was an alternative school day treatment program for emotionally handicapped children.  She was a primary therapist for middle school children.
NASW – Dana is a member of the National Association of Social Workers.
Psychology Today – Dana is a licensed social work and certified by Psychology Today.

Call Dana NOW at (407) 248-0030 for a 15 Minute Complimentary call!