Lake Mary Depression Counseling.  We offer Adult Teen Depression Treatment Counseling Services Lake Mary – Therapists and Counselors give tools to deal with depression Orlando Lake Mary
Millions of Americans suffer from depression and do not even realize they are suffering from this disorder.  This condition will often affect not only the person suffering from depression but the ones most close to them. Major depression can devastate a home, family or life of the one dealing with it. Our Depression Counselors in Lake Mary have experience and compassion in helping someone with mild to severe depression. We help our clients understand the signs and symptoms of depression and have a structured protocol for depression treatment. Our Lake Mary therapists can also help with teen depression.
The causes of depression are unique to each person but we do know how to help someone with depression. If you know someone or if you need help overcoming depression, call us so we can counsel you on how to cope with depression and how to cure depression.
Probably the worst thing about depression is that a lot of the torment and agony  are needless. The majority of people suffering from this illness do not seek help and do not realize that their illness is treatable.
Definition of depression:  
According to dictionary.reference.com: This is a 
condition
of
general
emotional
dejection
and
withdrawal;
sadness
greater
and
more
prolonged
than
that
warranted
by
any
objective
reason. A depressive disorder effects the complete body not just the mind. It effects thoughts, mood emotions and how someone feels physically.
Child or Teen Depression
Bipolar Depression
Dysthymia
Major Depression
Depression Symptoms and Signs of Depression
Not everyone who is depressed experiences every symptom. Some people experience a few symptoms, some many. Also, severity of symptoms varies with individuals.
Persistent sad, anxious, or "empty" mood
Feelings of hopelessness, pessimism
Feelings of guilt, worthlessness, helplessness
Loss of interest or pleasure in hobbies and activities that were once enjoyed, including sex
Insomnia, early-morning awakening, or oversleeping
Appetite and/or weight loss or overeating and weight gain
Decreased energy, fatigue, being "slowed down"
Thoughts of death or suicide, suicide attempts
Restlessness, irritability
Difficulty concentrating, remembering, making decisions
Persistent physical symptoms that do not respond to treatment, such as headaches, digestive disorders, and chronic pain
How to help someone with depression If you or someone you know have more than 4 of these symptoms, our Lake Mary therapist would be happy to talk to you and give you the help you need.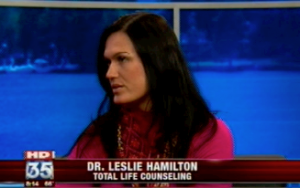 Finding the right counselor! We take the guesswork out of finding the right counselor!  Total Life Counseling Center provides therapy for depression and support for depression in Lake Mary and Central Florida. We have several counselors and therapists who specialize in adult counseling for depression and teenager counseling for depression.  Call us today to get the help you need.