Lake Mary Marriage Counseling | Couples and Relationship Counseling 
We take the guesswork out of finding the right marriage or relationship counselor and the media interviews our relationship and marriage experts!  Our Lake Make marriage and family therapists provide Lake Mary Marriage Counseling Services that include christian marriage counseling, couples counseling, military marriage counseling and relationship counseling.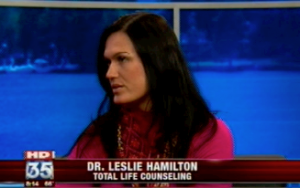 Our team of Lake Make marriage and family therapists have the experience to assist through the challenging life circumstances.  Our Lake Mary marriage counselors will be a source of mending and resolution.
The media is well acquainted with our counselors as they are experts in relationship counseling.
We offer innovative and structured Orlando Lake Mary marriage counseling services.  If you are looking for a qualified marriage counselor, our professional team can assists couples who are dealing with the challenges in their relationships. We are committed relationship counselors serving the Lake Mary area.
Marriage Seminar on Saturday mornings.  Click Here for more information!
Five proactive ways to bring the spark back I your marriage provided by the Lake Mary marriage counselors at Total Life Counseling.
Five Marriage Counselor Tips to Stay Married
1. Set up a weekly date night. Do something fun just the 2 of you weekly.
2. Set limits with the children and careers.
3. Give each other time to be alone and enjoy themselves separately from you.
4. Make the times you have together special and intimate.
5. Disagree without hurting each other.
TOTAL LIFE COUNSELING BUILDS STRONGER MARRIAGES THROUGH ITS PREPARE/ENRICH COURSE. –
What is PREPARE/ENRICH?
PREPARE/ENRICH is a customized couple assessment completed online that identifies a couple's strength and growth areas. Based on a couple's assessment results, a trained TLC facilitator provides 4-8 feedback sessions in which the facilitator helps the couple discuss and understand their results as they are taught proven relationship skills.
How many people have taken the PREPARE/ENRICH Program?
Over 2.5 million couples have taken the PREPARE/ENRICH Program (5 million people) since it began in 1980.
What are the major goals of the PREPARE/ENRICH Program?
There are several goals of the PREPARE/ENRICH Program. In order to achieve these goals there are exercises designed to help couples improve their relationship skills. The program helps couples:
Explore strength and growth areas
Strengthen communication skills
Identify and manage major stressors
Resolve conflict using the Ten Step Model
Develop a more balanced relationship
Explore family of origin issues
Discuss financial planning and budgeting
Establish personal, couple and family goals
Understand and appreciate personality differences
What relationship areas are assessed by the Inventories?
12 Relationship Scales — communication, conflict resolution, roles, sexuality, finances, spiritual beliefs and more
5 SCOPE Personality Scales
4 Couple and Family Scales — based on the circumplex model
4 Relationship Dynamic Scales
30 Customized Scales
Call us for a Complimentary 15 Minute Phone Consultation (407) 248-0030

There was an issue loading your exit LeadBox™. Please check plugin settings.