Marriage vs. Hooking up | Is Miley Cyrus too young to get married? | How young is too young to tie the knot?
Miley Cyrus is getting married! Disney Channel superstar, Miley Cyrus announced she is engaged to "Hunger Games" star Liam Hemsworth. Cyrus is no amateur when it comes to media mayhem. At the age of 15, the singing sensation posed nearly nude for Vanity Fair and caused outrage by parents and fans worldwide. Cyrus apologized and stated that she was embarrassed and asked her fans to forgive her. According to a CNN article, "Cyrus has been the subject of controversy…At 18, she acknowledged that smoking a bong filled with the herb salvia was "a bad decision" after a video surfaced. And last year, she dealt with fallout after joking that she was a stoner."
More Videos on This Topic 
After the announcement of their engagement, many are concerned about the age of the couple and if their commitment is sending a negative message to young children. So, how young is too young to tie the knot? According to a
Huffington Post
article, "Baby Boomers married in their early 20s, today the average age for making it official is 26 for women and 28 for men. Significant reasons for holding off th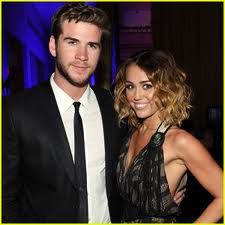 e institution include later financial independence, increased instance of sex before marriage and an uptick in unmarried cohabitation.
With Miley being only 19, some experts believe she should wait at least 4 or 5 years to tie the knot. While others believe it is a good idea to get married if they are in love and take this opportunity to "grow-up together." Regardless of the perspective of the experts, Miley and Liam must have a certain level of maturity to face the inevitable challenges that marriage brings.
So, is it fair to judge the decision of two young lovers that desire to show their commitment and love to one another? Especially when they are members of the new "hook-up mentality" generation? When most 19 and 22-year-olds are engaging in the popular trend of having sex with unknown partners, Miley and Liam are choosing to commit the rest of their lives to one person…this may be commendable at best.
So, what should young adults consider before getting married?
Here are 3 tips for preparing yourself for a healthy and successful marriage:
1)    Individual Counseling— It is important for each person to take time to explore areas of growth that may include positive self-concept, understanding family of origin issues and parental relationships. It is also necessary address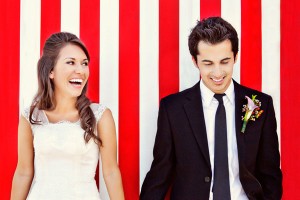 any unresolved personal trauma and/or experiences from childhood.
2)    Premarital Counseling — Couple's therapy is an important part of preparing for a healthy marriage. Blending two lives into one may be tricky business. Premarital couples may expect to address issues in therapy that include: intimacy expectations, communication, conflict resolution, parenting expectations, personality assessment, roles & responsibilities, and spiritual beliefs. Of course, each counselor is different and these topics may vary.
3)    Consistent Relationship Maintenance — As couples grow individually and collectively, their relationship will evolve. The ups and downs of a relationship may send partners into a helpless panic fearing their marriage is ending. When both partners commit the maintenance process, the relationship has the option to flourish and grow. Just as a car needs consistent oil changes and check-ups, marriages need additional attention and maintenance.
Today, the average age for marriage is 26 -27 for women and 28-29 for men. Many young adults are expected to financially support themselves. At the age of 19, Cyrus is one of the few self-sufficient young adults that can take care of herself without financial support from her parents. This is uncommon, as the average young adult may be completely dependent on their families into their mid 20s due to educational needs. With this in mind, the answer to the question, "How young is too young to get married?" lies within the level of maturity and self-sufficiency of the individuals. Ultimately this is a personal choice, however, each couple should seek to strengthen their relationship with premarital counseling.
NOTE: you can freely redistribute this resource, electronically or in print, provided you leave the authors contact information below intact.
Author: Jada Jackson, MA, MS. Register Mental Health Counselor Intern | Author, International Communicator & Life Coach