Counseling in Orlando, Winter Park, East Orlando, Lake Mary, Clermont Florida and Central Florida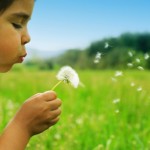 TLC offers a "full" range of Individual, Family, & Group Counseling services for Children, Teenagers, Adolescents, and Adults. Our skilled counselors are Relational, Approachable and Specialists providing therapy services in the Central Florida area including: Orlando, Winter Park, MetroWest, Windermere, Dr. Phillips, East Orlando, Lake Mary and Clermont Florida.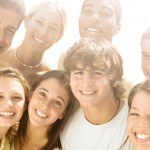 Testimonials - "He is doing so well! We are continuing with the diet changes and vitamins and his attitude is so much better. You were right – kids don't see you for very long

We are so grateful for your help. We were in a bad place before we saw you and I am really amazed at the difference."
"Truly Amazed!! I had two other behavior therapist and something was missing. My son was having severe temper tantrums and had been suspended from kindergarten. I enrolled him in the weekly social/behavior group session but was concerned with changing therapist again because I wasn't sure if it would be too much disruption for him. I met with Jim, he referred me to the trauma therapist on his team, Jamie, recommended some vitamins and small diet changes. He also advised me of doctor that specializes in  vitamin and mineral deficiencies. I saw changes with a few days in his overall demeanor and his fits have almost disappeared over the past two months. He had been on a cocktail of drugs previously and nothing worked. I am so thankful for Jim and his ability to refer me to the correct people to help resolve our issues. They are an incredible team!!!" Read More Testimonials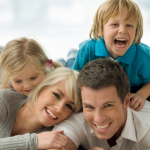 Services: Total Life Counseling Center consists of Licensed Counselors, Masters Level Therapists, Espanol Counselors, Licensed Mental Health Counselors, Business Coaches, Image Enhancement Coaches who provide counseling for emotional, mental, physical and spiritual care including marriage, individual, family, substance abuse and more.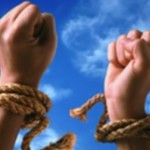 TLC provides therapy services for all ages in the Orlando Central Florida area and can handle almost any issue. At Total Life Counseling we focus on more than just the "Mind;" we focus on the "Total" person. Clients travel all over Florida, from the Bahamas and Georgia as TLC has worked with patients' and their prescriber' to reduce their need for medication. Since 2003 85% of our patients were stabilized with FDA approved supplements and dietary adjustments. Patients receive tremendous relief from their symptoms with less medication or in some cases without medication. Orlando teen and adolescent life workshops and teen camps.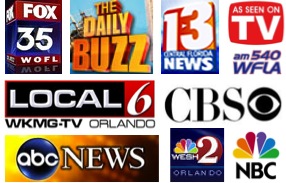 Our counselors have been interviewed by local and national News outlets including NBC, CBS, ABC, Fox and Radio! We have Spanish speaking counselors as well – Se Habla Español.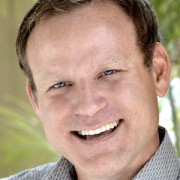 Channel 13 News interviews Jim West, president of Total Life Counseling on how our Orlando area Camps Helped a Student with Making Friends. Orlando Mental Health Counselors specializing in all areas of therapy.
Call us today. We can help! Read articles below for complimentary tips by our counselors on issues that effect you!

Our Mission Statement
To provide the Hope, Healing and Support to Individuals, Couples, and Families in a Warm, Approachable Way.
Our Vision Statement
To Accelerate Healing with our Relational, Holistic, Experiential approach through Communication, Camps, Coaching, and Counseling.
Our Office Locations
Total Life Counseling Center provides counseling, therapy, coaching, camps and career services for all of central Florida, including: Orlando, Winter Park, Maitland, College Park, Dr. Phillips, Pine Castle, Conway, Windermere, Winter Garden, Ocoee, Oviedo, Longwood, Altamonte Springs, Casselberry, Lake Mary, Sanford, Deland, De Bary, Deltona, Daytona, New Smyrna, Cocoa, Titusville, Merritt Island, Kissimmee, St. Cloud, Celebration, Mt. Dora, the Villages and the tri-cities of Tavares, Eustis and Leesburg.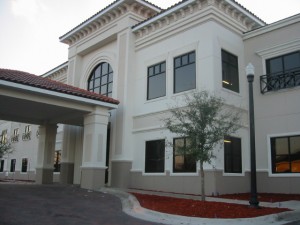 Our counseling, therapy, camps, group, coaching and career services are conveniently located in:
Main Office:
Southwest Orlando FL | Metrowest, Windermere, Winter Garden, FL | 1507 S. Hiawassee Road #101, Orlando, FL 32835
Satellite Offices:
1. Winter Park, FL | Downtown Orlando, Maitland, Altamonte Springs, FL | 1850 Lee Road #215, Winter Park, FL 32789

2. East Orlando, FL | Waterford Lakes UCF | 1850 Alafaya Trail, Orlando, FL 32826
3. Clermont, FL | Minneola Groveland, FL | 100 N. Hwy 27, Clermont, FL 34711
4. Lake Mary, FL | Longwoord, Sanford, Oviedo, Winter Springs, FL | 1325 S International Pkwy #2221, Lake Mary, FL 32746