Orlando Adult Counseling & Therapy for ADHD, marriage, depression, anxiety & more in Orlando, Winter Park, East Orlando, Lake Mary & Clermont Florida FL.
Orlando Adult Therapy including adult sexual abuse therapy, adult therapy for adhd, and individuation adult therapy in the Orlando area. Our Orlando counselors include counseling  to adults for anxiety disorder through anxiety treatment in Central Florida. We use anger management techniques for anger issues with anger management with our  Orlando counseling services for adults.
Do you have anger, depression, anxiety disorders, or something like them that you feel you need to talk about? Are you going through a divorce, a remarriage, or having problems with your sexual health? Is something new and big happening in your life that you need help coping with or understanding? Or do you just feel like you need to talk to someone, and would like a safe environment and a listening ear to do so? Everyone needs a little help at some point in their life, and even as adults it is more than alright to ask for it. The only issue, then, is who to go to for that help?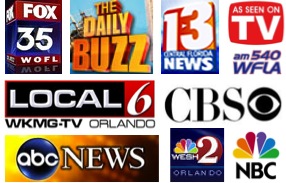 Finding the Right Counselor
It can be hard to know where to turn, especially when you're looking for counseling services. At Total Life Counseling, we assure that you are going to receive wonderful care. Our counselors are truly caring individuals, and are happy to be there for you inyour time of need. As well as having specialized training and expertise, our counselors have been interviewed many times by the local media. They are experts in many different therapy techniques, and will help you find a plan and/or give you helpful suggestions by the end of the first 1-2 sessions. You can count on our counselors to give you the best and most up to date therapy possible.
Our TLC Experts in the News 
Up to Date Techniques!
A couple of our many helpful techniques incorporates EMDR or EFT. This technique usually in just a few sessions helps with issues like panic, anxiety, post-traumatic stress, and many other things, which are usually considered time-consuming and hard to treat. This technique is used to help release memories and experiences that are "trapped" in the nervous system and some of our counselors are trained to use it. Another similar technique which helps accelerate healing with addictions, drug and alcohol addictions, trauma, anxiety and more is Emotional Freedom Technique or EFT. This is based on some of meridian pressure points and can be used to treat many emotional issues. Our counselors will be more than happy to use these techniques and more to help!
Adult Services: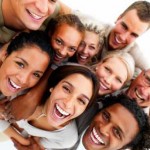 ADHD
Anger Management
Anorexia Nervosa
Anxiety
Blended Families
Bipolar Disorder
Borderline Personality Disorder
Bulimia
Career Coaching
Codependency
Co-Parenting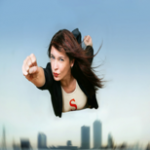 Depression
Divorce
Eating Disorders
EFT
EMDR
Hoarding
Image Coaching
Leadership Coaching
Marriage
Mentally Disabled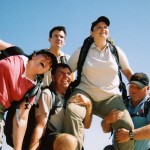 Multiple Personality Disorder
Obsessive Compulsive Disorder
Parenting
Phobias
Post-Traumatic Stress D/O
Sexual Abuse
Sexual Addictions
Sexual Health
Sports Counseling
Substance Abuse
Women's Issues


Total Life Counseling Center provides counseling, therapy, coaching, camps and career services for all of central Florida, including: Orlando, Winter Park, Maitland, College Park, Dr. Phillips, Pine Castle, Conway, Windermere, Winter Garden, Ocoee, Oviedo, Longwood, Altamonte Springs, Casselberry, Lake Mary, Sanford, Deland, De Bary, Deltona, Daytona, New Smyrna, Cocoa, Titusville, Merritt Island, Kissimmee, St. Cloud, Celebration, Mt. Dora, the Villages and the tri-cities of Tavares, Eustis and Leesburg.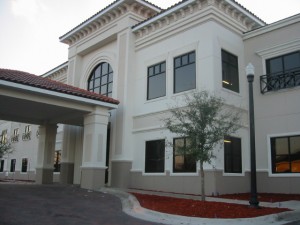 Our counseling, therapy, camps, group, coaching and career services are conveniently located in:
Main Office:
Southwest Orlando FL | Metrowest, Windermere, Winter Garden, FL | 1507 S. Hiawassee Road #101, Orlando, FL 32835
Satellite Offices:
1. Winter Park, FL | Downtown Orlando, Maitland, Altamonte Springs, FL | 1850 Lee Road #215, Winter Park, FL 32789
2. East Orlando, FL | Waterford Lakes UCF | 1850 Alafaya Trail, Orlando, FL 32826
3. Clermont, FL | Minneola Groveland, FL | 100 N. Hwy 27, Clermont, FL 34711 
4. Lake Mary, FL | Longwoord, Sanford, Oviedo, Winter Springs, FL | 1325 S International Pkwy #2221, Lake Mary, FL 32746
Adult Resources: Here are some extra names and numbers of other wonderful resources that may be able to help you.
 Orlando
 Clermont

Family Law

Family Law

Diane N. Holmes – Attorney
N. Diane Holmes, PA, Family Law
(407) 843-1744
Benjamin Cox- Attorney
BCN Law Firm
(352) 394-2103
Tom Marks – Attorney
The Marks Law Firm- Family Law
(407) 872-3161
J.J. Dahl – Attorney
Family Law Office of J.J. Dahl
(352) 243-4100
Rebecca Palmer – Attorney
Lowndes Law Firm-Family Law
215 N. Eola Drive Orlando
(407) 418-6482
Pamela J. Helton – Attorney
The Law Offices of Pamela Helton, PA
(352) 243-9991
Anthony Diaz – Attorney – Mediation & Arbitration
Law Office of Anthony J. Diaz, PA
(407) 774-4949
Jamie Barrett, LMHC, RPT-S – Parent Coordinator
Total Life Counseling Center
(407) 248-0030
Andrea Rosser-Pate – Attorney – Mediation, Parent Coordination, Guardian Ad Litem
Pates Law Group, P.A.
(407) 896-1166
Cheri Hobbs
(800) 469-3486
Dr Leslie Hamilton, PhD, LMFT – Parent Coordinator, Family Mediator & Collaborative Law
Total Life Counseling Center
(407) 248-0030
Jamie Barrett, LMHC, RPT-S – Parent Coordinator
Total Life Counseling Center
(407) 248-0030
Elaine Silver
(407) 712-6787
Abigail Johnston
The Johnston Law Firm
(407) 514-2623
Joy Ragan
The Ragan Law Firm
(407) 447-5080

Criminal Attorneys

Joe Pate – Attorney
Pates Law Group, P.A.
(407) 896-1166
Zahra Umansky
Umansky Law Firm- Criminal & Juvenile
(407) 228-3838
Bill Umansky
(407) 599-3838
Anthony Diaz
(407) 774-4949

Personal Injury Attorneys

Personal Injury Attorneys

Wade Boyette
Boyett Offices
(352) 394-2103
Wade Boyette
Boyett Offices
(352) 394-2105
Umansky Law Firm
(407) 228-3838
fax: (407) 228-9545

Holistic Doctors

Dr. Donna Johnston
Healing Alternatives
(407) 682-7111
Dr. Kirt Kalidas, MD – Holistic
The Center for Natural & Integrative Medicine
(407) 355-9246
Dr. Scott Vanlue, MD – Holistic
Everything Well
(407) 862-5637

Family Physician & Dietician

Dr. Marissa Magsino
Metro West Internal Medicine
(407) 292-6778
Dr. Harding
(407) 671-0057
Allilin Family Medicine
(407) 657-2111
Dr. Rick Baxley
(407) 246-7001
Alice Baker, RD, LDN – Dietician
Joyful Nutrition
(407) 340-8251
 Dr. Jennifer Bourst
Unity Family Chiropractic Center
(407) 460-0985

Vitamin Store

Vitamin Store

Vitamin Corner
(407) 656-1206
Clermont Herb Shoppe & Spa
(352) 243-3588

Inpatient for adults

Central Florida Behavioral
(407) 370-0111
La Amistad
(407) 647-0660
University Behavioral
(407) 281-7000
Seminole Community Mental Health
407-831-2411
Lakeside
(407) 291-6335

Occupational Therapist

Learn to Learn 
407-275-5550
Achieve Pediatric Therapy
(407) 277-5400

Psychiatrist

Dr. Heidi Napolitano, MD
The Happy Mind Company
(407) 704-1461 – Southwest Orlando
Dr. Dhungana
Serenity Health
(352) 241-9282
Dr. Jose Quinones, MD
(407) 681-6003 – Winter Park
Dr. Morales
Child Psychiatrist – Oviedo
(407) 365-0440
Dr. Stella Montes, MD
Glory Psychiatric – South & East Orlando
(407) 894-6980
Dr. Herndon Harding
(407) 671-0057 – Winter Park
Dr. Alvarez-Jacobs
Esperanza Behavioral Health
(407) 226-3733

Psychologist

Dr. Charlene Messenger  – Educational Psychologist
(407) 895-0540
William Steven, PhD – Educational and Forensic Psychologist
Central Florida Psychological Consultants
609 West Montrose, Clermont, Florida 34711
(352) 365-2243
Clarice L. Honeywell, M.S., NCSP –  School/Educational
The Psychology & Counseling Group
(407) 523-1213
Dr. Patrick Gorman, DPSY, PSYD – Neuro-Developmental
(407) 644-7792

Residential Addictions

Central Florida Behavioral Hospital
(407) 370-0111
Center for Drug Free Living
(877) 766-5909
La Amistad Behavioral Health (Maitland)
(407) 647-0660
The Grove
407-327-1765
Seminole Mental Health
407-831-2411

Eating Disorder IOP

Blue Horizons, partnered with Remuda Ranch
(407) 719-6294
Eudine Harry MD
Center for Medical Weight Loss of Orlando
Medical Director
(407) 480-3339
Wekiva Springs Center (Jacksonville)
904-296-3533
Rega Mental Health Center (Coral Springs)
(954) 346-8300
Renew Center of Florida (Boca Raton)
954-907-3446

Orlando Marriage Counselor Jada Jackson, MS, LMHC offers 3 steps to safeguard your relationship.  The demise of relationships like Patrick Dempsey and Jillian Fink can make you question how solid your relationship really is. If a seemingly loving marriage can break after more than 15 years, what's to say that it can't happen to you?
Were