Image Coaching Services in Orlando, East Orlando, Lake Mary, Winter Park & Clermont Florida FL
Image & Life Strategy Coaching for Teenagers and Women

WHY IS IMAGE COACHING IMPORTANT?
Disappointments as a Supermodel: From 1999-2009 Jada Jackson had the pleasure of modeling worldwide with Ebony Fashion Fair. As the Commentator and Spokesmodel for the world's largest traveling fashion show, Jada modeled one-of-a-kind garments from celebrity designers such as Oscar de la Renta, Ana Sui, Vivienne Westwood, Christian La Croix, and Valentino. Jada walked over 1,500 runways and appeared in over 50 magazines.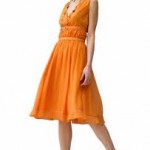 Jada strolled the streets of Paris, Rome, Milan, New York, LosAngeles and everywhere in between. However, life as a Supermodel proved to be just as disappointing as discovering the deception of false beauty and airbrushed magazine covers.  The makeup, expensive clothes, celebrity parties and Supermodel status could never satisfy Jada's craving for love, contentment and happiness.  Happiness comes from the inside out and Jada helps hundreds of women each year to understand who they are on the inside!
Your image is everything! It is a combination of your interior assurance and your exterior style! First impressions are extremely important and an image coach will help you achieve your desired results from the inside out!
Our TLC Experts Videos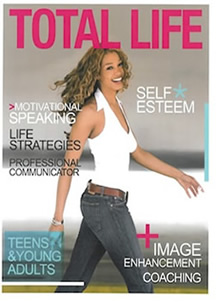 WHO NEEDS IMAGE COACHING?
Professional: You will examine your individual combination of skill, talent, capability and practical application to attain professional efficiency.
Personal: You will gain knowledge and personal awareness that will give you an edge in a competitive culture. Interpersonal: You will learn how to face issues that hinder your ability to interact successfully with others.
WHAT IS IMAGE COACHING?
Image Coaching is designed to aid you in attaining successful results in your personal and professional life. Image Coaches are committed to assisting you as you build and enhance your style, skill, and relationships.
WHAT CAN I EXPECT FROM AN IMAGE ENHANCEMENT COACH?
Image Coaches are trained to listen, to observe and to customize the approach to the individuals needs. Our role as the coach is to assist individuals to identify important goals and priorities; strategize on how to reach goals and to overcome obstacles to achieve them.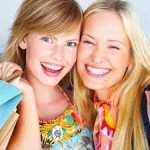 HOW LONG WILL I NEED AN IMAGE COACH?
Image Coaching is an ongoing partnership. Our desire is to work with you develop a relationship of trust in order to provide that safe and accepting environment that enables you to explore your full potential. Basically, you decide when you feel satisfied with your accomplished goals.
IMAGE COACHING WILL FOCUS ON THE FOLLOWING AREAS:
Personal Empowerment
Self-Evaluation
Social Strategies
First Impressions
Wardrobe Enhancement
Style and Image Maintenance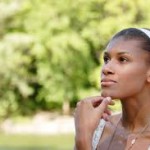 IS IMAGE COACHING FOR YOU?
The Image Coaching client is one that desires to attain an increased level of personal and professional success. Image Coaching is a carefully constructed program that compels the client to be committed to redefining one's image from the inside out.
Be-You-Tiful: The Threefold Process to Becoming You! Jada Collins
It's Your Move: Dealing Yourself the Best Cards in Life and Work. Jill Bremer and Cyndi Maxey.
The Magic of Thinking Big. David Schwartz
How to Have Confidence and Power in Dealing with People. Leslie T. Giblin.
The Science of Sexy: Dress to Fit Your Unique Figure with the Style System that Works for Every Shape and Size. Bradley Bayou.
Dress Your Best: The Complete Guide to Finding the Style That's Right for Your Body. Clinton Kelly, Stacy London
Jada's Top 10 Beauty Tips!
IMAGE DEVELOPMENT SEMINARS:
TOOLS FOR BUILDING YOUR PERSONAL AND PROFESSIONAL IMAGE
Do you want to enhance your personal or professional image? Do you know how to highlight your strengths and camouflage your weaknesses? All women vary in shapes and sizes; therefore it is important to dress according to your body type. This workshop is designed especially for you! It will equip you with the tips, secrets and principles of the high fashion industry. You will learn to hide your less than perfect areas, camouflage your imperfections and dress for ultimate success! This revolutionary image curriculum will give you the tools to look your best as you learn to love and accept yourself!
This workshop is created from the principles of Jada Jacksons' book BE-YOU-TIFUL: THE THREEFOLD PROCESS TO BECOMING YOU and Jill Bremer and Cyndi Maxey's IT'S YOUR MOVE: DEALING YOURSELF THE BEST CARDS IN LIFE AND WORK. You will discover the tools of successful people and how to incorporate them into your everyday life.YOU ARE BE-YOU-TIFUL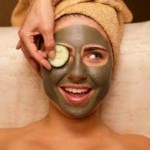 IMAGE IS EVERYTHING: A REALISTIC APPROACH TO IMAGE DEVELOPMENT
This seminar presents the necessary principles needed to build or enhance your personal and professional image. By establishing an effective, individual strategy, you will identify practical solutions through eight image-development laws: Preparation, Attitude, Style, Visibility, Skill, Learning, Balance and Flexibility.
LOOSEN YOUR GRIP! LEARNING TO LET GO!
How do you know when to throw in the towel, retreat or let go? How do you know when to pull out of a bad investment or a bad relationship? This workshop will guide you through the decision-making process of identifying what's a liability or an asset and equip you with the tools to "Just Be You!"
SEARCHING FOR YOU! FINDING THE PERFECT FIT (Peer Pressure)
Where do you fit in? Are you in search of you? This seminar will challenge you to take the "Fit Test". Women who are psychologically and emotionally challenged to fit in with the social requirements of today's pop culture often times face loss of confidence, comparison frustrations and competitive insecurities. This presentation will empower you to face the truth and confront the pain and disappointment that produces a lifetime of fear and uncertainties. You will be challenged and encouraged to find You!