Sports Counseling & Therapy Services in Orlando, East Orlando, Lake Mary, Winter Park & Clermont Florida FL
SPORTS COUNSELING PSYCHOLOGY
Are you frustrated with Mental Blocks that get into the way of your success? Do you feel you have untapped resources and talent but it is just out of your reach? Have you realized success but have had trouble repeating it? Are you struggling with your confidence?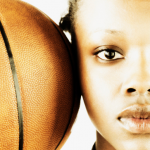 Our TLC Experts in the News or Seminars 
Some of the best athletes in the world work with sports psychologists/counselors to realize their untapped potential to go the next level and play in the big leagues. You may be reading this paragraph because you realize your potential but for some reason it is just out of your reach. Listen to what a recent professional golfer said about our services.
"I have been to 20 sports psychology experts in the area and this was the most meaningful session by far." — Pro Golfer
If you can answer "YES" to 3 or more of the below indicators then you would benefit from Sports Psychology Counseling.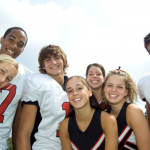 15 Symptoms to Indicate the Need for Sports Psychology Counseling?
Inconsistent Athletic Performance
Getting in Your Own Way
Low Self-Confidence
Sense of Athletic Unfulfillment
Lack of Family Support
Unrealized Dreams often within your reach
Inability to Improve Skills or Feeling Stuck
Not Giving Yourself Permission to Succeed
Self Implosion
Catastrophizing of Events
Feelings of Anxiety
Social Withdrawal
Depressive Thoughts
Ineffective Goal Setting
Inability to Recognize Past Successes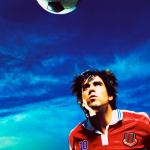 WHAT IS SPORTS PSYCHOLOGY/COUNSELING?
Review specific items or challenges which are preventing you from you potential.
Reviews past successes and mental stumbling blocks
Review past family or athletic messages that effect current performance
Identify key goals and develop a success plan for each challenging area.
Identifying opportunities to implement a success plan.
The success plan can be developed at our office and executed on a golf course, at a tournament, tennis court, gymnasium, soccer field, or any other athletic venue.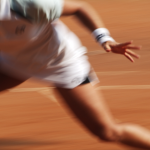 WHAT ARE THE BENEFITS OF SPORTS PSYCHOLOGY/COUNSELING?
Increase Confidence
Be more Relaxed and at home in your athletic expertise
Improved Focus
Improved Consistency
Feelings of Self-Fulfillment
Improvement towards Realistic Results
Positive Attitude and Outlook
Unleash the Full Potential of Your Talents and Abilities
Anthony Gutierrez, MS, Counseling/Psychology is available to serve your Sports Psychology/Counseling needs in the Orlando, Winter Park, East Orlando, Lake Mary, and Clermont area.
Jamie Barrett, MA, LMHC, RPT-S works with professional athletes, business professionals utilizing Clinical Hypnotherapy – Rapid Resolution Trauma.  She is a Member of Rapid Resolution Trauma Certified Practitioner and the New Hit Show Necessary Roughness on USA Network demistifies hypnotherapy and its accelerated benefits often in the first session!
CALL TODAY AND RECEIVE A COMPLIMENTARY 15-MINUTE PHONE CONSULTATION.
Call us (407) 248-0030

If you would like to share our program with others please Download and print our Staff Brochure to give to a friend.
If you are unable to download this brochure please click
the "Get Adobe Reader" button below to obtain FREE Adobe Reader.
If you are still having difficulty, then please complete the "Comments or
Questions" form above with your fax number or address and we will fax or mail the packet.