Advanced Co-Parenting sessions with Family Experts in Orlando and Lake Mary.
While some couples are able to divorce amicably and resolve conflicts appropriately, some couples' divorces are characterized by intense conflict and their children are often caught in the crossfire. These children are at risk of suffering from serious emotional and behavioral difficulties, such as increased anxiety and depression, dropping grades, oppositional behavior, substance abuse, and hyper-sexualized behaviors.
This program is for parents who struggle to find common ground on how to parent collaboratively, or find the task of communicating with their former spouse difficult, painful, if not impossible. This intensive program is designed to reduce conflict and improve communication and in turn possibly reduce legal fees.  Parents can learn ways to be amicable for the benefit of the kids and may work with the counselor to develop a parenting plan that best suits the mental health needs of your children if applicable.  Some children may fall apart if they are in a 50/50 arrangement like ADHD or Autistic Spectrum Disorder kids for example.
Learning to Work Together After Divorce
6- 1 hour sessions for parents wanting to put their children's needs first
Topics Covered:
Understand the changes of the family
Learn healthy and effective communication skills
Anticipate and prepare for challenges before they arise
Identify parenting styles and relationship patterns
Learn skills to resolve parenting conflicts
Cultivate and define new co-parenting relationship
Gain acceptance of the divorce and family dynamics
Learn to take more responsibility, less control
Learn what to do and what not to do in front of your children
Create a parenting plan/time sharing plan that works for the specific needs of your family
Learn to recognize warning signs in your children
 Early intervention is the key to minimize the effects of divorce
7 Benefits of Parent Coordination:
Sometimes in the midst of all the disputes and conflict that arises within divorce preceding and parent can forget the needs of the child
Can give co-parenting tips.
Co-parenting explains the rights of the child to maintain a stable relationship with parents regardless of divorce or separation.
The idea is to share custody of the child and a mutual agreement between the parents to maintain a healthy relationship for the sake of the child
This concept will promote cooperation, healing and growth
It is not the job of the parent coordinator to bring the parents back together
Can help the parent gain strength in this loss and move forward
Meet the Facilitator!
Dr. Leslie Hamilton, Ph.D, LMFT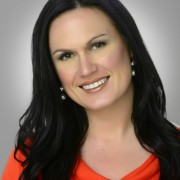 Philosophy of Care:
Dr. Leslie Hamilton is a collaborative therapist who draws upon her background in Cognitive-Behavioral and Systemic Family Therapy to guide her work. Her therapeutic approach is to provide a comfortable, relaxed environment in which to offer support and practical feedback to help clients address their personal life challenges. She integrates complementary methodologies and techniques to offer a highly personalized approach to each client, couple or family. With compassion and understanding, she works to help clients identify and build upon their strengths and resources in order attain their personal goals.
Professional Experience:
Dr. Leslie has over ten years experience counseling children, teenagers, and adults in a variety of clinical settings. She has:
Counseled high-conflict families on issues pertaining to parenting.
Counseled adult and child victims of abuse and neglect.
Taught court-approved anger management classes to teenagers and adults.
Counseled pregnant women using hypnosis in preparation for childbirth.
Counseled pregnant women and new mothers on issues such as anxiety, depression, adjustment disorders, and pain management.
Maintained a private practice in which she provided marital counseling on such issues as infidelity, sexual distress, poor communication, emotional detachment, and parenting differences.
Provided individual counseling on a variety of issues, including anxiety, depression, grief, loss and personal development.
Educational Background:
After graduating with a Bachelor's degree in Psychology from the University of Florida, Dr. Leslie attended the University of Miami, where she earned a Master's degree in Counseling Psychology. She continued her studies at Nova Southeastern University, earning her Ph.D. in Family Therapy.
Professional Licenses and Associations:
Dr. Leslie is a licensed Marriage and Family Therapist in the State of Florida (# MT 2371), and is a member of the American Association of Marriage and Family Therapists (AAMFT).
Areas of Expertise:
Dr. Leslie areas of treatment specialization include:
Family Mediation
Parent Coordinator
Depression and Anxiety
Couples Counseling
Family Counseling
Parenting Support
Anger Management
Work and Career issues
Stress Management
Prenatal and Postpartum Stress
Conflict Resolution
Grief and Loss
Trauma and Abuse
Hypnotherapy for Pain Management/Anxiety/Trauma