Drug Proof Counseling & Therapy Services in Orlando, East Orlando, Lake Mary, Winter Park & Clermont Florida FL
Drug Proof Your Kids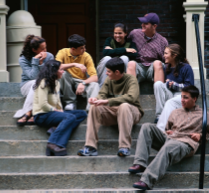 Drug and alcohol abuse is a community issue. It affects the lives of families from any faith, culture or economic status. Regardless of urban or rural living, children are not immune to the influences of a drug culture. But there is hope. It's never too early for prevention or too late for intervention. Consider attending a Parent Program or hosting a Parent Program in your School or Church to help stop drug abuse.
How to Drug Proof Your Kids is an incredible way to come alongside and work with others in your community who want to impact a whole generation with the life-saving message of resisting drug abuse. Our facilitator materials spell out everything, giving you in-depth notes, talking points, discussion ideas and practical techniques to engage your group about the risks of drug use. DPYK offers parents hope to steer their kids away from destructive behavior to a life of healthy patterns such as communication, boundary setting and partnership.
We hope you are excited about the opportunity to make parents aware that they are the strongest force against drugs in the lives of their children. The good news is research has shown that involved parents play a vital role in keeping children from the harmful use of drugs, including alcohol. DPYK will inform and equip you to communicate more effectively with your children—and that has proven to substantially reduce the likelihood of their involvement in drug abuse! Through this powerful course, parents, teachers & community volunteers will
Gain an understanding of drug use and its related harm.
Develop strategies to help your children make informed decisions about drug use.
Identify local organizations and resources that can help shape your own beliefs, attitudes and behaviors toward drug use.
Find strength and encouragement, knowing that you are not alone.
Benefit from the insight of other parents who share ideas, strategies and stories from their own experiences.