Orlando Family Coaching, Family Counseling & Family Therapy Services in Orlando, Winter Park, East Orlando, Lake Mary & Clermont Florida FL.  Orlando family counseling services, blended family therapy, co parenting classes, court ordered parent counseling, divorce support family mediation, Orlando parenting classes and Orlando area parenting coordinator.
Do you have a blended family, and are wondering how to handle the change? Are you having trouble communicating with your children? Did you recently go through a divorce and need some assistance learning to care for your children separately?
Families can be very complicated and they are all different. When something big happens in life, like the joining together of two unique families, even the simple things in life can be confusing at times. Sometimes families need to sit down and talk with an expert about how to go about taking the next step, or how to handle the situation at hand. Our counselors are trained to give you the guidance you need and prepare you for what lies ahead.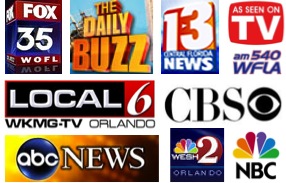 Finding the Right Counselor
Sometimes it's difficult to find the perfect counselor for you. Here at Total Life Counseling Center, we have skilled counselors who are approachable and can help you with any situation. Our counselors are experts in their fields and have very diverse backgrounds, so we will be able to match you with a counselor who best meets your family's needs. Our therapists are called upon often to provide expert advice on family issues by television, radio, and print media, so you can be sure to get the best counseling available!
Testimonial
"Well let me start by letting you know i have been blessed. I went to court in August and was alittle scared, I saw my daughters mother attorney and the mother of my daughters prepared to battle full custody.  I gave [TLC's Counselors Report] the report to my attorney and she immediately gave a copy to the attorney representing the mother of my daughter. At that point the mother [x-wife] put her head down and indicated to her attorney to give me what i want. I could not beleived it, she gave me the custody after a 5 yr battle. Your report was seen by both attorneys and by the judge who indicated the report came from someone with excellent credentials and that it was very strong in my favor. I don't have words to express my gratitude for your excellent service. You just saved 3 small childrens future/lives. This world needs more people like you and i hope total life counseling knows what a great asset they have, Thank you." – Thankful Parent
---
Our TLC Family Experts in the News 
Title

Runtime

3:03

View count

607
Title

Runtime

2:16

View count

891
Title

Runtime

2:17

View count

4,424
---
Family Services Offered:
Parenting
Do you ever wish children came with instruction manuals? Do you wonder what the healthy developmental stages should be for your child? Do you sometimes have trouble executing effective discipline? Stress can often negatively affect how one responds to life, including how we deal with the kids. Even the best parents need a little help from time to time and family coaching or counseling may be just what you need. Our personable, approachable counselors facilitate a parenting class that can equip you with tools to help guide your children and teach them the responsibility they will need for the rest of their lives. Our counselors can also teach techniques that will help you deliver important life lessons to your children using the loving method that works best for them.
---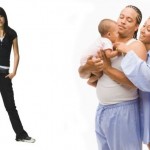 Blended Families
Did you know that 95.5 million adults have some type of step-family relationship? What about the fact that of the first marriages that end in divorce, 75% will get married again? Blended families are a large part of today's world and the struggles that come with these types of families can be challenging when you don't know what to expect or who to turn to for help. Counselors recommend that the first step for a couple beginning a new blended family should be pre-marital counseling. This ensures that any past issues are dealt with, opening the way for the new family to start a fresh, new life. If the family is already joined together and is experiencing problems, your counselor and you can create a plan that will directly address those issues. Total Life Counseling offers all of this and more, with professional counselors who will work closely with you and everyone in your family to guide you through the confusion of being a blended family.
---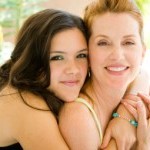 Moms and Me Workshop
Are you and your daughter constantly fighting with each other? Do you have trouble connecting with one another? Are you frustrated and looking for some guidance? TLC's Moms and Me Workshop can help you work through the problems; strengthen the bond between you, and so much more! One of our knowledgeable counselors, Jada Collins, facilitates this group and teaches you and your daughter key information to help build up your relationship. The class is not only informative, it is interactive and a great tool for self-exploration. The information given will be practical and helpful, and the workshop atmosphere is small and intimate to give you the best interaction possible!
Court Ordered & Co-Parenting Class
Divorce is difficult for everyone involved but it is especially difficult when children are involved. The state of Florida requires couples with children going through a divorce to take a course on how to handle the separation and how to help their children adjust to the new situation. At Total Life Counseling, this course is only four hours long and is done in person with a caring counselor and family expert, not a videotape or website. This counselor will work with the parent and teach them the techniques and information that they need to get through this new, confusing time. Whether you are required to take this class or simply know that it would be helpful for your children and yourselves, TLC has the experts that you need to teach you and help you along this difficult path. Our counselors may also work with your attorneys to assist in developing a visitation plan that will best suit the needs of the children, especially if a child has special needs.
---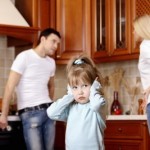 Family Mediation
Divorce is difficult, but when children are involved everything becomes much more complicated. It can be hard to know how to handle a divorce while also trying to raise your child in the best possible manner. Sometimes you may need a little help, and that is where family mediation comes in. Working with a family mediator can be very helpful for your family if you want to make decisions on things like communicating on medical or school decisions, or figuring out when each of you has your child or children on certain holidays. When you work with a family mediator to come up with a plan, it can make for a much smoother transition into divorce for you and for your child.

Total Life Counseling Center provides counseling, therapy, coaching, camps and career services for all of central Florida, including: Orlando, Winter Park, Maitland, College Park, Dr. Phillips, Pine Castle, Conway, Windermere, Winter Garden, Ocoee, Oviedo, Longwood, Altamonte Springs, Casselberry, Lake Mary, Sanford, Deland, De Bary, Deltona, Daytona, New Smyrna, Cocoa, Titusville, Merritt Island, Kissimmee, St. Cloud, Celebration, Mt. Dora, the Villages and the tri-cities of Tavares, Eustis and Leesburg.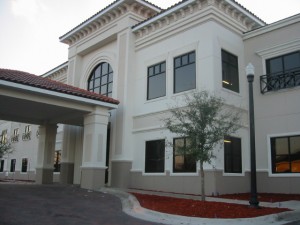 Our counseling, therapy, camps, group, coaching and career services are conveniently located in:
Main Office:
Southwest Orlando FL | Metrowest, Windermere, Winter Garden, FL | 1507 S. Hiawassee Road #101, Orlando, FL 32835
Satellite Offices:
1. Winter Park, FL | Downtown Orlando, Maitland, Altamonte Springs, FL | 1850 Lee Road #215, Winter Park, FL 32789
2. East Orlando, FL | Waterford Lakes UCF | 1850 Alafaya Trail, Orlando, FL 32826
3. Clermont, FL | Minneola Groveland, FL | 100 N. Hwy 27, Clermont, FL 34711 
4. Lake Mary, FL | Longwoord, Sanford, Oviedo, Winter Springs, FL | 1325 S International Pkwy #2221, Lake Mary, FL 32746
Family Resources: Excellent caring professionals to help you cut to the chase and find a good fit for you and your family!
ORLANDO
CLERMONT

Family Law

Family Law

Diane N. Holmes – Attorney
N. Diane Holmes, PA, Family Law
(407) 843-1744
Attorney Kevin Farris
BCN Law Firm
(352) 394-2103
Tom Marks – Attorney
The Marks Law Firm- Family Law
(407) 872-3161
J.J. Dahl – Attorney
Family Law Office of J.J. Dahl
(352) 243-4100
Rebecca Palmer – Attorney
Lowndes Law Firm-Family Law
(407) 418-6482
Pamela J. Helton – Attorney
The Law Offices of Pamela Helton, PA
(352) 243-9991
Anthony Diaz – Attorney – Mediation & Arbitration
Law Office of Anthony J. Diaz, PA
(407) 774-4949
Jamie Barrett, LMHC, RPT-S – Parent Coordinator
Total Life Counseling Center
(407) 248-0030
Andrea Rosser-Pate – Attorney – Mediation, Parent Coordination, Guardian Ad Litem
Pates Law Group, P.A.
(407) 896-1166
Cheri Hobbs – Attorney
For My Divorce
(800) 469-3486
Jamie Barrett, LMHC, RPT-S – Parent Coordinator
Total Life Counseling Center
(407) 248-0030
Jamie Barrett, LMHC, RPT-S – Parent Coordinator
Total Life Counseling Center
(407) 248-0030
Dr Leslie Hamilton, PhD, LMFT – Parent Coordinator, Family Mediator & Collaborative Law
Total Life Counseling Center
(407) 248-0030
Joy Ragan
The Ragan Law Firm
(407) 447-5080
LAKE MARY 
Elaine Silver – Lawyer & Family Mediator
Silver Divorce
(407) 268-6830

Family Physician & Dietician

Family Physician & Dietician
Dr. Marissa Magsino
Metro West Internal Medicine
(407) 292-6778
Dr. Cara L. Jakob
Total Healthcare & Wellness Centers
(352) 394-4237
Allilin Family Medicine
(407) 657-2111
Timmel Michael M.D.
Physicians Associates
(352) 536-2400
Dr. Rick Baxley
(407) 246-7001
Alice Baker, RD, LDN – Dietician
Joyful Nutrition
(407) 340-8251

Holistic Doctors

Holistic Doctors

Dr. Donna Johnston
Healing Alternatives
(407) 682-7111
Dr. Kirt Kalidas, MD – Holistic
The Center for Natural & Integrative Medicine
(407) 355-9246
Dr. Scott Vanlue, MD
Everything Well
(407) 862-5672

Vitamin Store

Vitamin Store

Vitamin Corner
(407) 656-1206
Clermont Herb Shoppe & Day Spa
(352) 243-9627

Inpatient for adults

Inpatient for adults
Central Florida Behavioral
Orange & Osceola County (407) 370-0111
Lifestream Behavioral
(866) 355-9394
La Amistad
Seminole & Orange County (407) 647-0660
Seminole Community Mental Health
Seminole County (407) 831-2411
Lakeside
Orange County (407) 291-6335

Occupational Therapist 

Learn to Learn
407-275-5550
Achieve Pediatric Therapy
(407) 277-5400

Psychiatrist

Psychiatrist

Dr. Heidi Napolitano, MD
The Happy Mind Company
(407) 704-1461 – Southwest Orlando
Dr. Dhungana
Serenity Health
(352) 241-9282
Dr. Jose Quinones, MD
(407) 681-6003 – Winter Park
Dr. Morales
Child Psychiatrist – Oviedo
(407) 365-0440
Dr. Stella Montes, MD
Glory Psychiatric – South & East Orlando
(407) 894-6980
Dr. Herndon Harding
(407) 671-0057 – Winter Park
Dr. Alvarez-Jacobs
Esperanza Behavioral Health
(407) 226-3733

Psychologist

Psychologist

Dr. Charlene Messenger  – Educational Psychologist
(407) 895-0540
Alicia Braccia, MA, CAS, ABSNPFl – School & Educational
Center for Health Learning & Achievement
(407) 298-8995
Clarice L. Honeywell, M.S., NCSP –  School/Educational
The Psychology & Counseling Group
(407) 523-1213
Dr. Patrick Gorman, DPSY, PSYD – Neuro-Developmental
(407) 644-7792
Denton Kurtz – School Psychologist
(407) 629-9003
Dr. Wanda Eppes
Dr. Wanda Eppes & Associates
(407) 677-4001

The movie "Inside Out" is based on 5 different emotions a person is faced with from birth and throughout childhood. The first emotion shown as a baby is joy, quickly followed by sadness. The movie continues to show how the other emotions appear as we witness Riley, the main character, engage in different life experiences.