Marina Spriggs

MA, LPC-Intern
Licensed Professional Counselor Intern of Total Life Counseling Dallas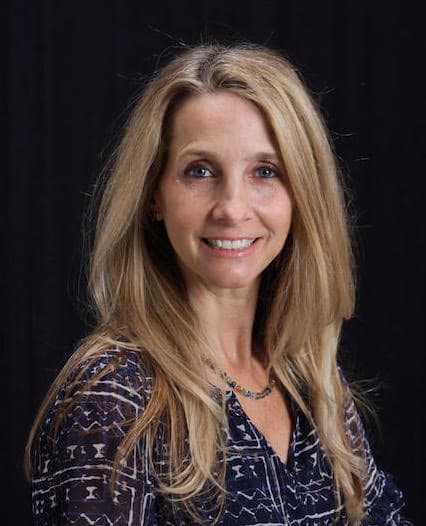 Dallas Trauma, Hypnosis, and Anxiety Counselor
Marina's Bio
Personal
Marina developed PTSD from childhood trauma and that journey lead her on a path of healing. She understands the struggle and shame that comes with trauma. The good news, there is healing and a joyful life after trauma. Marina specializes in Trauma/PTSD, Anxiety, Depression, and High Conflict Divorce. She is certified in the Rewind Technique for treating PTSD and phobias. Many people with trauma or phobias have been treated using approaches which drag them back through the experience again; a highly unpleasant thing to have to do. This does not happen with the Rewind, and she does not in fact even need to know the details of what happened to you. Marina also uses the Revisioning technique for trauma, which utilizes the mirror neuron network. There is relief from trauma and you can live a productive and fulfilling life. If what you are doing isn't working; there is ANOTHER WAY. Marina is married with three children aged 5 to 13 in Dallas, Texas. She is a forever Buckeye and enjoys college sports, running, yoga and anything on the water.
Education
Marina received a Master of Arts in Professional Counseling from Amberton University in Garland, Texas. She has a Bachelor of Arts in English Literature from The Ohio State University in Columbus, Ohio.
Author
Marina is the Author of
"Stop Looking for a Husband: Find the Love of Your Life"
& "Nasty Divorce: A Kid's Eye View."
She also has been writing positive divorce advice for the Huffington Post since 2012.
Stop Looking for a Husband: Find the Love of Your Life bucks the notion that a woman needs a husband to be happy.Women have been conditioned to search for the perfect man who will fulfill the dream of a white dress, a diamond ring, 2.5 kids, and a house in the 'burbs. There is pressure from family, friends and the media!  Nowhere in this fairy tale is there anything about falling in love with the one you can't live without–and having fun doing it!Do you ever think the reason the divorce rate is so high is because women have been taught that life isn't complete without a husband? We rush into marriage only to discover that it was never meant to be. Quick, find that man before you reach a certain age, and seal the deal. Make him commit or else! The truth is: a marriage will never work when its foundation is set on shaky ground.Author Marina Sbrochi tells the modern, intelligent woman that she will only find real love when she gets the objective of marriage out of her head–a fundamental mind shift. Change your goal from finding a husband to finding the love of your life, and you'll find happiness.
Nasty Divorce: A Kid's Eye View will open your eyes to the true life tragedy that comes with high conflict divorce.Parental alienation, abuse and mental illness are a common theme in many of these stories. After reading this book, there will be no doubt in your mind, high conflict divorce is incredibly damaging.You'll read first hand things like:"My mom trashed my dad all my life (I'm in my 50's and he died in 2010, but she still tries!) The result was me going through self-hatred, suicidal thoughts, low self-worth, alcoholism, and always trying to achieve and "perform" enough, meanwhile dating ALL the wrong men–for a long time!!"
******
"The children (now adults) still go to therapy to deal with the loss of the relationship they had with their mother."
******
If Colleen could summarize her parents divorce in one sentence, it would be this: "It was more about vengeance than actually about gaining custody of their children."
******
"Do you know what it's like to listen to one parent bash your other parent on a daily basis? It's exhausting. Although, for the most part, my dad has stopped — our relationship continues to hang by a thread. Psychological damage like that just does not heal overnight, instead it lingers and persists, perhaps for a lifetime. I'm not over it yet."Sprinkled throughout the book are helpful tips and advice to help you have a better divorce for your children. It's never too late to change direction. Your kids will thank you.
Professional Membership
North Texas Society of Clinical Hypnosis.
Call For a Complimentary 15 Minute Phone Consultation
We take the guesswork out of finding the right counselor. Our counselors are subject matter specialists and we link you to the therapist that best fits your concerns. Get started today with a complimentary 15 minute consult: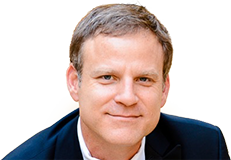 Services
Explore Expert Counseling Services Offered by Marina Spriggs
Anxiety
Trauma/PTSD
Depression
Addictions
ADHD
Rewind Technique
Positive Psychology
Revision Technique
Solution Focused Brief Therapy
Clinical Hypnosis
Marina is trained in Clinical Hypnosis, which is an excellent drug free solution to anxiety and sleep. Think of clinical hypnosis as a guided meditation, with a purpose.
Hypnosis can't make you do anything you wouldn't approve of.
It isn't magic either.
It's a very relaxed state where your conscious mind can hear everything I say, while your unconscious mind can imagine new possibilities. Often times we know what to do, but we can't seem to do it — or get in our own way. Hypnosis is the catalyst to break down that conscious barrier and allow your unconscious mind to be the agent for change.
All hypnosis is self hypnosis. You are making all the changes, I'm just your guide.
Hypnosis is very relaxing and can help with a variety of things like sleep, stress, anxiety, quitting smoking, sports visualization, motivation, weight loss, performance enhancement and anything else you'd like to work on.  After our session, you will be given the recording to take home and listen to daily. We will measure your progress and tweak as needed.
Below are 2 Hypnosis programs Marina Specializes in:
STOP SMOKING HYPNOSIS
Have you been trying to quit smoking unsuccessfully?  There is another way to quit smoking using Clinical Hypnosis.
Why is it so hard to quit when you know smoking isn't good for you, but you just can't stop?
Cigarette smoking accounts for more than 480,000 deaths each year in the US.
Smoking can take up to 10 years off you life.
Cigarettes are on average $7-$10/pack. So if you smoke a pack a day that's over $2,555 a YEAR!
It's a habit — that you can break.
Together we will address the reasons for smoking, the habit, and the emotions related to it.
Finally, adding Clinical Hypnosis to change the pattern of the brain, so you may utilize alternate outlets for stress relief and emotions which will allow you to leave smoking behind.
Join us for this 6 week STOP SMOKING PROGRAM and kick smoking to the curb, improve health and save money!  (Think of all the money you will save on cigarettes!)
WEIGHT LOSS HYPNOSIS
Are you a yo-yo dieter?
Struggling to lose weight or have an unhealthy relationship with food?
There is Another Way to lose weight using Clinical Hypnosis.
What is Clinical Hypnosis?
Hypnosis can't make you do anything you wouldn't approve of. It isn't magic either.
It's something that you are actually in and out of many times during  the day. On the scale from awake to sleep, this is called trance. A state of hyper focus. Just like when you are driving on a highway and you suddenly realize that you are almost at your destination, but  you don't know how it happened so fast. Your mind was in a state of trance.
Hypnosis allows the conscious mind to take a back seat and let the unconscious mind take control and be an agent for change. You might know what to do, but you just can't do it. Hypnosis helps you get out of your own way and on the way to what you really want.
More than 1 in 3 adults are considered to be overweight.
Overweight and obesity are risk factors for many health problems such as type 2 diabetes, high blood pressure, joint problems, and gallstones, among other conditions.
Weight issues can also play with your self-esteem.
In this group we will address healthy relationships with food, our bodies and connect around our emotions as they relate to food. Additionally, utilizing clinical hypnosis to help change how you relate to food and your body.
Join us for this 6 week WEIGHT LOSS program and enjoy a new relationship with food and your body.
Testimonials
A Few Kind Words From Satisfied Clients
"I am so thankful for your help for getting me through all of this. You are nothing short of a miracle and have changed my life from one of hopelessness and emptiness to one with a future ahead of me. Just wanted to say a big "thank you" for your part in my healing this past summer. His timing is amazing and I wouldn't have been able to consider both of these paths unless you hadn't gotten me where I am."
ANONYMOUS
Widowed Female in her 50's – PTSD/Grief childhood trauma, tragic loss of family members.
"The greatest thing that the hypnosis has given me is less anxiety. In my social areas, work areas and fears! I haves issues on planes. When everyone is loading the plane…too many people in a small place…I get very anxious. Can't breath, shaking, etc. the last time I was on a plane that started to happen. I popped in my ear buds and started listening to the hypnosis. I was completely relaxed and did not have to take my meds to calm down!! Win!!! Also, I'm finding myself more confident in social areas which I've had huge issues with. Small steps but it's working! Overall I am loving listening to the sessions and really feel a huge difference!! Thank you Marina!!"
ANONYMOUS
Anxiety Relief-Married female in her 30's wanted help with anxiety, especially on airplanes. Also social anxiety and better relations with certain family members.
"Oh my goodness. I'm in awe. I was on my way to another one and I watched my heart rate on my Fitbit go from 95 to 76 during the time I was listening. Thank you, a million times over! "
Anonymous
Married female in her 30's who has panic attacks
"I did it right when I woke up (was excited to get it ) and I felt like I needed to get up and get stuff done rather than laying there for another hour like I usually would have. Got some chores started and did my workout.I have found myself slowing down in my response to things at home, instead of being so quick to get upset or lose patience. I have found a way to workout everyday where as before I was only doing it when training with my trainer and I have found (although it wasn't necessarily in the conversation or tape) that I am making better food choices and sticking to schedule/routine more at home."
ANONYMOUS
Patience and Motivation- Married female in her late 30's with two children wanted help with having more patience and more motivation to work out and eat healthier.
"I couldn't get out of angry mode. I hate it and yet, I couldn't control it. After listening to your audio…I cried. Don't tell anyone. I didn't know I could feel this good."
ANONYMOUS
Patience and Motivation-Single Male in his late 20's wanted help with anger issues and wanted to gain more patience.
"What I have noticed immediately is my decision making of food choices- they have been a whole lot better & everything is a conscious choice.
Yesterday I ate fast food & felt disgusting afterwards."
ANONYMOUS
Weight Loss – Healthier Eating-Single female in her mid 20's who has been struggling with her weight since her teens.
"I did listen again last night and felt so relaxed…I went to my mothers house and she is so high strung…She cussed from her house all the way to the place we were going to eat…Usually I am ready to choked her out (lol) but I didn't argue with her, not one time!"
ANONYMOUS
Family Stressful Relations- Married female in her 30's with one child. Anxiety issues and has trouble being around her mother.
"I have never felt like this before. I have never just felt like I could take this time for me. I wanted a drink so badly coming in here. I don't now."
ANONYMOUS
Addiction-Single male in his 20's that has been struggling with alcoholism for 3 years.
"At first, it just let me relax enough to sleep for a bit pain free. However, the more I listened, the more I was able to use the thumb and finger technique to dull the pain. I have been sleeping much better and found that my stress level is cut in half. I can't wait to see what the next audio does."
ANONYMOUS
Back Pain- Single Male in his early 40's with a stressful job and back pain.
"I haven't slept this good since I was a baby. The first night, I heard everything you were saying and fell asleep a little quicker than normal. By the fourth night, I don't think I got to minute 12 before I was out. Best drug free sleep aid. Thank you! "
ANONYMOUS
Insomnia- Married Male in his 30's with three children. Stressed out and has trouble going to sleep. Doesn't want to take sleep medication.
Call For a Complimentary 15 Minute Phone Consultation
We take the guesswork out of finding the right counselor. Our counselors are subject matter specialists and we link you to the therapist that best fits your concerns.  Get started today with a complimentary 15 minute consult: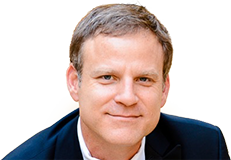 Total Life Blog
Articles & Tips by TLC
Interviews & Seminars
TLC Has Been Featured On Multiple TV Networks and News Stations:

Depression is there a Happy Gene | Dallas Marriage Counselor Video Tips
Depression Video Tips and Economic Stress Stock Market Crisis Dallas Counselor on Fox News
Dallas Depression Therapist on Instagram Teen Beauty Pageants Social Media Self Esteem Video
Orlando Marriage Counseling | What Women Want | The Perfect Man List | Video
Dallas Teen Counselor Prom Night & Hotel Rooms Parents Tips Video Jada Jackson
Dallas Womens Teen Counselor Body Image Teen Self Esteem Video Tips – Therapist Jada Jackson
Dallas Trauma Therapist Women Humiliated by Naked Photos
Dallas Women Teen Counselor on Finding Meaning in Life – Therapist Jada Jackson