Jesse Ewing

MS, LMHC
Licensed Mental Health Counselor of Total Life Counseling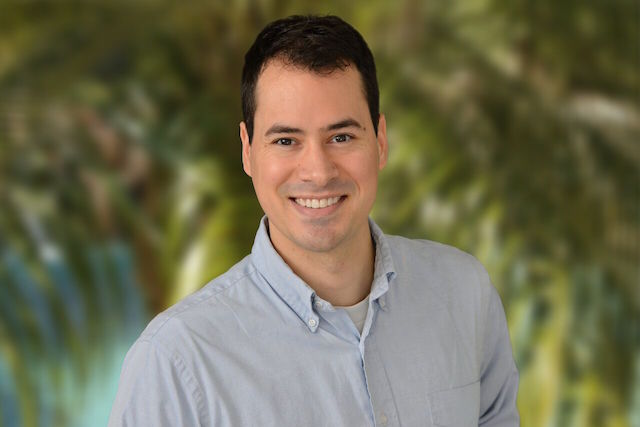 Orlando Male Child, Teen, Adult Counselor | Blended Families, Addictions, Divorce Support, Relationships and Men's Issues.
Jesse's Bio
Personal Approach
Jesse provides a warm, relaxed environment where difficult life challenges can be approached in a personalized, focused and thoughtful manner. He helps a variety of individuals who come to counseling seeking help with trauma, depression, anxiety, health concerns, major life changes, stress management and relationship concerns. Jesse is passionate about helping people find meaning and purpose, mend relationships, engage in positive self-growth and become comfortable in their own skin. He believes that there is always an opportunity to grow and challenge one's self; he relishes the opportunity to work with individuals who are interested in making positive changes in their lives.
Specialized Training
Jesse is trained in EMDR (Eye Movement Desensitization and Reprocessing) which is a type of psychotherapy treatment designed to alleviate emotional distress resulting from disturbing life experiences. Jesse finds that EMDR therapy allows clients to gain new insights, relieve symptoms and experience healing in ways that traditional talk and cognitive therapies cannot accomplish alone. A great benefit of EMDR is that it does not require talking in detail about the distressing issue or completing homework between sessions.
Rather than focusing on changing the thoughts, emotions or behaviors resulting from the distressing issue, EMDR allows the brain to resume its natural healing process. Additionally, as a result of extensive research evidence, EMDR is an accepted treatment for PTSD by the Veterans Administration (VA), American Psychological Association (APA), the Department of Defense (DOD) and other national organizations. Whether your goal is to repair the damage of trauma, reduce symptoms of depression or anxiety, develop relationship skills or enhance work or personal performance, EMDR therapy can help.
Educational
Jesse earned his Master's Degree in Mental Health Counseling from Palm Beach Atlantic University in 2016 and is a Licensed Mental Health Counselor. He obtained his Bachelor of Science degree in Organizational Communication from Palm Beach Atlantic University as well.
Call For a Complimentary 15 Minute Phone Consultation
We take the guesswork out of finding the right counselor. Our counselors are subject matter specialists and we link you to the therapist that best fits your concerns. Get started today with a complimentary 15 minute consult: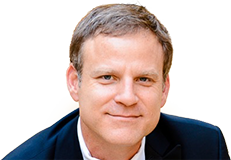 Services
Explore Expert Counseling Services Offered by Jesse Ewing
Abuse

Adjustment Disorder

Bipolar Disorder
Coping Skills
Life Coaching
Life Transitions

Personal Growth

Self Esteem and Self Image

Suicidal
Testimonials
A Few Kind Words From Satisfied Clients
"You are so easy to talk to and I feel I can tell you anything without judgment."
Anonymous
Client Age 19, Struggling with a Medical Issue
"Jesse was so patient and understanding with us and helped us get to the root of the issue!"
Anonymous
Couple
"I liked the way Jesse listened and felt like talking to just another guy and helped me talk about my abuse when I was young! I was never able to open up to anyone else before Jesse!"
Anonymous
Male Teen Client, Suicidal
 "Thank you so much for all the help and support you have given me through these years. I don't think I could have graduated without it. You always showed me true kindness, thank you."
Anonymous
Male Client, Age 24
Call For a Complimentary 15 Minute Phone Consultation
We take the guesswork out of finding the right counselor. Our counselors are subject matter specialists and we link you to the therapist that best fits your concerns. Get started today with a complimentary 15 minute consult:
Interviews & Seminars
TLC Has Been Featured On Multiple TV Networks and News Stations:

Talking to the kids about shootings when it looks like police are not winning | Markeith Loyd
Orlando Marriage Family Therapist on Why Children Teens Bully Adults Karen Klein | Fox 35 Video
Orlando Winter Park Counselor on Movie Theatre Shooting over Texting | Channel 13 Dana West
Orlando Marriage Counseling | What Women Want | The Perfect Man List | Video
Orlando Sexual Abuse Counselor | 4 Sexual Assault Tips | Jermaine Smith Cocoa Beach FL | CBS Video
Orlando Shooting 4 Grief Tips | Canadian National News TV Interviews Jim West, LMHC
News 13 Interviews Family who Benefited from TLC Groups & Camps
PREVIEW: Overcoming ADHD Challenges DVD: Author Jim West