Dr. Leslie Hamilton

PhD, LMFT
Licensed Marriage & Family Therapist of Total Life Counseling
Professional Psychotherapist, Couples Counselor, Divorce Consultant and Life Coach based in Orlando FL.
Leslie's Bio
Personal
Leslie is a Psychotherapist, Couples Counselor, Divorce Consultant and Life Coach who draws upon Cognitive-Behavioral, Emotionally-Focused and Narrative Therapies to guide her work. Dr. Leslie Hamilton, PhD is also an adjunct professor at Palm Beach Atlantic University's Orlando campus where she teaches counseling courses to Master's level students. Leslie is also a wife and mother to three children, so she draws upon her experiences to relate to women on a variety of women's issues including postpartum depression, work/family balance, self-esteem and personal development goals. She also draws upon her experience as a child of divorced parents to help other divorced parents work collaboratively in parenting their children.
Dr. Leslie stays busy attending sporting events for her three children, including football, cheer-leading and track. She is a bit of a fitness junkie and tries her best to live a healthy, active lifestyle. She can be found cheering for her Florida Gators in the Swamp or doing yoga in a local studio.
Professional Experience
Dr. Leslie has over ten years experience counseling couples, and adults in a variety of clinical settings. She has
Worked with victims of abuse and neglect through community mental health centers in South Florida, as well as Central Florida.
Taught court-approved anger management and parenting classes.
Provided individual counseling on a variety of issues, including anxiety, depression, self-esteem, lack of personal fulfillment, and more.
Maintained a private practice in which she provided couples counseling on such issues as infidelity, sexual distress, poor communication, emotional detachment, and parenting differences.
Served as a Court Appointed Parenting Coordinator to families in the divorce process, to assist parents in working collaboratively in co-parenting their children.
Therapeutic Approach
Leslie's therapeutic approach is to provide a comfortable, relaxed environment in which to offer support and practical feedback to help clients address their personal life challenges. She integrates complementary methodologies and techniques to offer a highly personalized approach to each client, couple or family. With compassion and understanding, she works to help clients identify and build upon their strengths and resources in order attain their personal goals
Education
After graduating with a Bachelor's degree in Psychology from the University of Florida, Dr. Leslie attended the University of Miami, where she earned a Master's degree in Counseling Psychology. She continued her studies at Nova Southeastern University, earning her Ph.D. in Family Therapy.
Professional Licenses & Memberships
licensed Marriage and Family Therapist in the State of Florida (# MT 2371)
Member of the American Association of Marriage and Family Therapists (AAMFT).
Call For a Complimentary 15 Minute Phone Consultation
We take the guesswork out of finding the right counselor. Our counselors are subject matter specialists and we link you to the therapist that best fits your concerns. Get started today with a complimentary 15 minute consult: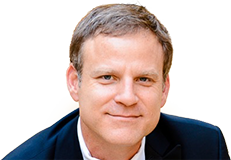 Services
Explore Expert Counseling Services Offered by Dr.Hamilton
Certified Collaborative Law Counselor | Therapist
Life Coaching
Depression and Anxiety
Stress Management
Prenatal and Postpartum Stress
Conflict Resolution
Hypnotherapy for Pain Management/Anxiety/Trauma
Testimonials
A Few Kind Words From Satisfied Clients
"17 years with my husband and multiple counselors along the way, none of them have connected us to understand each other and ourselves like Dr. Leslie. Sometimes I think she can see inside my head when she translates how I'm feeling! She has a gift for helping people discover what they need to figure out and know what needs to change. Her wisdom has been insurmountable in our relationship. We may stay together or go our separate ways but we will know we've worked to discover the right path thanks to Dr. Leslie's professional and loving guidance!"
ANONYMOUS
Client
Call For a Complimentary 15 Minute Phone Consultation
We take the guesswork out of finding the right counselor. Our counselors are subject matter specialists and we link you to the therapist that best fits your concerns.  Get started today with a complimentary 15 minute consult: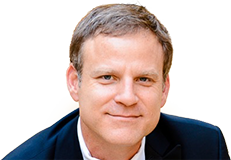 Total Life Blog
Articles & Tips by Dr.Leslie Hamilton
Interviews & Seminars
TLC Has Been Featured On Multiple TV Networks and News Stations:

Orlando Bullying Counselor | 4 Ways Parents Can Reduce Social Bullying | Video
Orlando Marriage Family Therapist on Why Children Teens Bully Adults Karen Klein | Fox 35 Video
Orlando Winter Park Counselor on Movie Theatre Shooting over Texting | Channel 13 Dana West
Orlando Marriage Counseling | What Women Want | The Perfect Man List | Video
Orlando Sexual Abuse Counselor | 4 Sexual Assault Tips | Jermaine Smith Cocoa Beach FL | CBS Video
Orlando Shooting 4 Grief Tips | Canadian National News TV Interviews Jim West, LMHC
News 13 Interviews Family who Benefited from TLC Groups & Camps
PREVIEW: Overcoming ADHD Challenges DVD: Author Jim West