Book a Seminar Below: Staff Development, Schools, Churches, Groups, Key Note Speakers, Conferences, and Corporations Training.
Orlando Area Corporate Seminars serving Metrowest, East Orlando, Clermont, Lake Mary, and Winter Park Florida, FL by James L West, MA, LMHC, NCC
"Interactive presentations made it interesting, engaging, and fun."  Miriam H .
Food for Thought
What we eat effects how we think, energy levels, focus, mood regulation and more.  Food for Thought deals with dietary considerations which can improve ADHD, Oppositional Defiance Disorder (ODD), Bipolar Disorder, Depression and Anxiety symptoms.
Presented at Lake Highland Preparatory Edison Program and to University of Central Florida Medical Clinics. Give us a call if you would like this presentation at your school! Read More
Defusing Clients or Employees in the Workplace
Learn 3 easy positive steps to diffusing parents using Validation and Empathy to help them feel you understand how they feel.  In most cases this will help the parent to diffuse.
Then use Choices and explanations can be offered to resolve the situation.
---
Seminars by Jada Collins, MA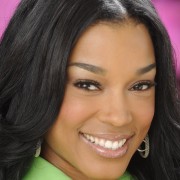 IMAGE DEVELOPMENT & LIFE STRATEGY SEMINARS:
TOOLS FOR BUILDING YOUR PERSONAL AND PROFESSIONAL IMAGE
Do you want to enhance your personal or professional image? Do you know how to highlight your strengths and camouflage your weaknesses? All women vary in shapes and sizes; therefore it is important to dress according to your body type. This workshop is designed especially for you! It will equip you with the tips, secrets and principles of the high fashion industry. You will learn to hide your less than perfect areas, camouflage your imperfections and dress for ultimate success! This revolutionary image curriculum will give you the tools to look your best as you learn to love and accept yourself!
IMAGE IS EVERYTHING: A REALISTIC APPROACH TO IMAGE DEVELOPMENT
This seminar presents the necessary principles needed to build or enhance your personal and professional image. By establishing an effective, individual strategy, you will identify practical solutions through eight image-development laws: Preparation, Attitude, Style, Visibility, Skill, Learning, Balance and Flexibility.