Anorexia Nervosa Counseling & Therapy Services in Orlando, East Orlando, Lake Mary, Winter Park & Clermont Florida FL
Anorexia, formally termed Anorexia Nervosa, is a disorder where someone chooses to consume so few calories, that the person cannot maintain a healthy weight. A person with anorexia obsesses about maintaining a weight which is below what is considered normal for their age and height. The danger with any eating issue is the potential impact on physical health.
Our TLC Experts in the News:
7 Signs of Anorexic behavior: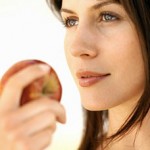 Fear of gaining weight
Preoccupation with appearance, especially weight
Preoccupation with dieting and exercise
Refusal to maintain minimum body weight
Distorted body image
Brittle hair and nails
Dry and/or yellow skin
Eating Disorders is the Leading cause of Death amongst Mental Health Issues!  So it's very serious!  Medical complications from Anorexia can be serious, and death can result. Any eating disorder must be treated.
Some medical complications are:
Organ Damage: Primary organs, heart, kidneys and brain
Bone Density: Bones may become weak and brittle, osteoporosis
Potential Death due to medical complications or malnutrition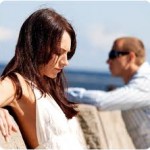 Who is Most at Risk?
Historically, most people with eating disorders tended to be women, but an increasing number of men are diagnosed each year. Those most at risk are people is weight conscious professions or hobbies including:
Dance
Gymnastics
Cheer leading
Modeling
Wrestling
Weight lifting
Other sports where the competitors must fall into a specific weight class.
What to do?
If your loved one displays symptoms of anorexia nervosa, encourage him or her to seek assistance. Don't pressure them, instead, lovingly share your concern and offer to brainstorm potential solutions. Some with eating issues prefer to begin the process with their medical doctor while others prefer to begin with a counselor. No matter where the process for help begins, loving encouragement works best.
What to Expect From Anorexia Nervosa Outpatient Counseling?
Treatment approaches which are holistic are the most beneficial:
Holistic meaning treatment approaches which are all encompassing with focus on the body-mind & spirit.
Nutritionist: Your counselor will likely make recommendations for a Nutritionist who is an expert with Eating Disorders.
Communication between helping professionals, i.e. primary medical practitioner, nutritionist and eating disorder specialist/therapist, is important for continuity of care.
Time: Eating disorder treatment takes time so be patient and consistent with therapy.
Medically Stable: Potential clients for outpatient counseling must be medically stable. If health becomes unstable, other, more intensive, treatment approaches will be considered.
Frequency: Outpatient individual counseling is for medically stable clients who can thrive with a one or two appointment per week treatment schedule.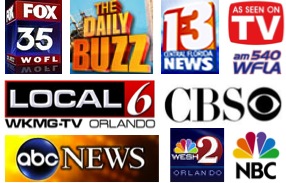 Why Total Life Counselors: Are you like most people trying to find a counselor that will give results, connects with you or your child and gives you a plan? At Total Life Counseling Center our counselors are experts for national and local TV, Radio and Print Media.  We have an excellent reputation amongst graduate & private schools, attorneys, doctors, therapists, providers and corporations.
Specialists rather than Generalists: We strive to ensure our therapists have diverse clinical backgrounds, to allow us to match each client to the therapist that will best meet his or her needs. Even our interns are the top of their peers as we hire the top one or two interns out of 15-20 interns that volunteer in our adventure based summer camps and group sessions each year! Our Counselors & Coaches are experienced, proven professionals with strong clinical backgrounds and skills.
Relational & Approachable: Total Life Counseling is known for our warm, relational approach, excellent treatment and for selecting the sharpest counselors.
Receive a Plan: TLC takes the guesswork out of finding a good counselor. Our Therapists & Coaches will give you a plan or suggestions by the end of the first or second session.
Save Time: We have 4 convenient office locations. So instead of wasting 2 hours in traffic coming and going to counseling appointments you can lose less time from work and get to your appointments in less time.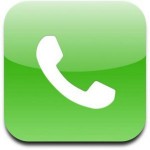 Call Now for a 15 Minute Complimentary Consultation with an Eating Disorder Expert – (407) 248-0030
*Note: If your loved one has progressed to the point where he or she can no longer take care of him or herself, medical intervention is necessary. If the person is unconscious or unresponsive, please call 911 immediately.