Teresa Kovach

MS, RMHI
Registered Mental Health Intern of Total Life Counseling Center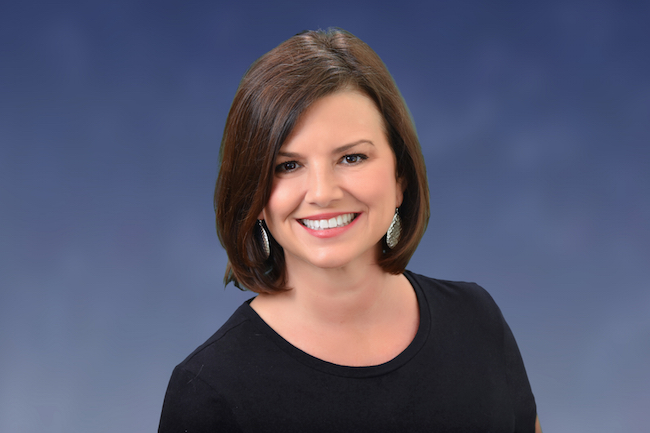 Orlando Child, Teen, Adult Couples Counselor | Blended Families, Addictions, Divorce Support, Relationships and Women's Issues.
Teresa's Bio
It is easy to open up to Teresa!
Teresa is a Florida State Registered Mental Health Counselor Intern with a Masters in Counselor Education from Palm Beach Atlantic University. She has been EMDR trained for Trauma therapy as well as Emotion Focused Therapy trained for couples by Sue Johnson. interested in psychology and human dynamics since she was young, having grown up in a large blended family and experiencing the effects of divorce, drug abuse, domestic abuse, sexual abuse, financial struggles, and suicide. She has always had a love of reading and a strong desire to learn, especially about anything relating to the human condition, leading her to study psychology in college. She is married with three daughters, two of which are attending college, and one elementary age. Teresa and her husband are the permanent guardians to their youngest daughter and are familiar with the foster care system and of the challenges that guardianship places of each member of a family. As a mother, she became aware of the dramatic changes that parenthood has on the couple and on each partner as individuals. Teresa decided later in life to undertake graduate school to pursue her passion of becoming a licensed mental health counselor.
Education
Teresa graduated from Palm Beach Atlantic University with a Masters Degree in Counselor Education from Palm Beach Atlantic University and pursuing her licensure in Mental Health. Her undergrad degree was with Florida State University with a Bachelor of Science degree in psychology and a minor in business.
Personal Experience
Teresa held positions in management and marketing until she became a full time mom after the birth of her first daughter. While raising her daughters, she had the opportunity to volunteer in various capacities:
Dividend for public schools
Certified birthing doula for Children's Home Society
Facilitator of Creating Your Job Search courses for Central Florida Jobs Initiative
Church youth group advisor
Leader for Divorce Care for Kids program
Teresa re-entered the workforce as an instructor in a two-year private college teaching:
Business Writing
Verbal Communication
Attitude and Motivation courses before deciding to pursue her passion of becoming a mental health professional.
Call For a Complimentary 15 Minute Phone Consultation
We take the guesswork out of finding the right counselor. Our counselors are subject matter specialists and we link you to the therapist that best fits your concerns. Get started today with a complimentary 15 minute consult: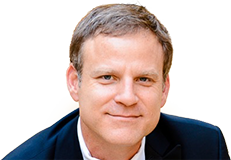 Services
Explore Expert Counseling Services Offered by Teresa Kovach
Adjustment Disorder

Attachment Theory – How current relationships are impacted by the past relationships with primary caregivers.
EFT | Emotional Focused Therapy – One of the most successful Couples therapy approaches by Dr. Sue Johnson.
EMDR | Trauma or PTSD Therapy | EMDR – Eye Movement Desensitization and Reprocessing
Growth and Empowerment

Personal Growth

Self Esteem and Self Image

Techniques and Interventions
As the therapeutic relationship develops, client and counselor can begin to solve issues using a variety of techniques that work best for the client's personality and needs, such as:
Coping Skills – learning to identify and express needs to others effectively and without conflict

EFT – Emotion Focused Therapy Trained by Couples and Relationship expert Dr Sue Johnson.
Relaxation Training – including breathing exercises and guided imagery to reduce stress and anxiety

CBT Skills – identifying and changing thought patterns that are unproductive or harmful

EMDR 1 & 2 Trained for Anxiety, Trauma, PTSD, Depression, Grief and Loss
Experiential Exercises – getting past normal defense mechanisms to promote symptom reduction using creative techniques such as empty chair, art therapy, play therapy
Testimonials
A Few Kind Words From Satisfied Clients
"I Like Teresa; she is cool and stuff, and counseling was helpful!"
S.B.
Teen Client age 14, Anxiety & Depression
"I loved my counseling with Teresa because she was awesome and understood me very much and I would like to do this next school year."
K.G.
Client age 12, Anger Management & Cutting
"Counseling helped me out and you calmed me down and I just feel really comfortable when you are around."
C.S.
Client age 11, Behavior Issues & Anger Management
"I like my counselor Teresa, she is nice and she listens to me."
M. R.
Client age 8, Social Anxiety
"I was assigned to Teresa and I couldn't have been happier! She was so kind, patient, and understanding. She was a sympathetic and supportive person who I could trust and talk to about anything. I really needed that in my life at the time. I don't live in Orlando anymore, but she is still the best therapist I've ever had."
Anonymous Google Review
Client
Call For a Complimentary 15 Minute Phone Consultation
We take the guesswork out of finding the right counselor. Our counselors are subject matter specialists and we link you to the therapist that best fits your concerns. Get started today with a complimentary 15 minute consult: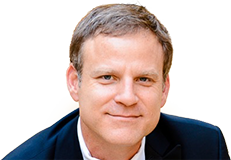 Total Life Blog
Articles & Tips by Teresa Kovach
Interviews & Seminars
TLC Has Been Featured On Multiple TV Networks and News Stations:

High Fat effects ADHD & Alternative Holistic Treatments | Orlando Counselor Jim West | Fox 35 Video
Orlando Marriage Family Therapist on Why Children Teens Bully Adults Karen Klein | Fox 35 Video
Orlando Winter Park Counselor on Movie Theatre Shooting over Texting | Channel 13 Dana West
Orlando Marriage Counseling | What Women Want | The Perfect Man List | Video
Orlando Sexual Abuse Counselor | 4 Sexual Assault Tips | Jermaine Smith Cocoa Beach FL | CBS Video
Orlando Shooting 4 Grief Tips | Canadian National News TV Interviews Jim West, LMHC
News 13 Interviews Family who Benefited from TLC Groups & Camps
PREVIEW: Overcoming ADHD Challenges DVD: Author Jim West