Orlando Women's Support Group, Self-esteem, Grief, Identity, Relationship, Body Image, Work/Life Balance, Health, Family, Parenting East Orlando
As women, we draw strength from each other. As we nurture each other, we also support ourselves. Join us as we create a safe harbor of grace, compassion and non-judgment, where you can also reconnect with yourself, find your voice and feel heard, held and valued.
Our group of Compassionate Women connection will offer support, while engaging in fun, creative, and transformational experiences and discussions, designed to help you heal and grow.
Join us for a time of sharing, healing and encouragement,
as we come together as women to support one another as we grow in the areas of: self-esteem, grief, identity, relationship, body image, work/ life balance, health, family, parenting and so much more.
Who: Hosted by Dr. Leslie
When: Sundays 6 – 8pm
Where: Total Life Counseling – East Orlando office in beautiful Avalon Park
Located at: Founders Square Park, across the street from our East Orlando office at Total Life Counseling (13013 Founders Square Park Orlando FL 32828)
Total Life In The News
Total Life Counseling Subject Matter Experts Have Been Featured On Multiple TV Networks and News Stations:

Our subject matter experts have participated in over 150 national & local news interviews and they are here for you!
At Total Life Counseling Center our Counselors are Experts for National and Local TV, Radio and Print Media. We have an excellent reputation amongst graduate & private schools, attorneys, doctors, therapists, providers and corporations.  We strive to ensure our therapists have diverse clinical backgrounds, to allow us to match each client to the therapist that will best meet his or her needs.
About the Counselor
Dr. Leslie Hamilton PhD, is a mother to three young children. She understands the challenges that individuals face in trying to balance work and family, while trying to maintain a peaceful home and emotionally connected marriage. Having experienced the divorce of her parents at an early age, Dr. Leslie remains committed to assisting couples in navigating the divorce process in a way that best meets the needs of their children.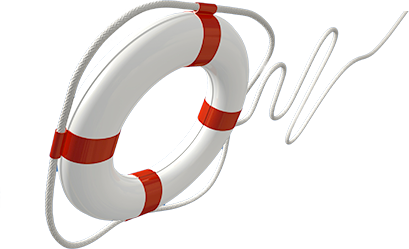 We can help!  Call us today.
Call For a Complimentary 15 Minute Phone Consultation or to Register
Total Life Blog
Articles & Tips From TLC Therapists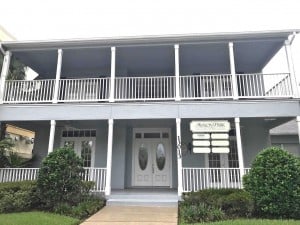 Online Counseling, Chat, Skype or Phone Therapy Services
Total Life Counseling Center provides counseling, therapy, coaching, camps and career services for all of central Florida, including: Orlando, Winter Park, Maitland, College Park, Dr. Phillips, Pine Castle, Conway, Windermere, Winter Garden, Ocoee, Oviedo, Longwood, Altamonte Springs, Casselberry, Lake Mary, Sanford, Deland, De Bary, Deltona, Daytona, New Smyrna, Cocoa, Titusville, Merritt Island, Kissimmee, St. Cloud, Celebration, Mt. Dora, the Villages and the tri-cities of Tavares, Eustis and Leesburg.
Our counseling, therapy, camps, group, coaching and career services are conveniently located in:
Main Office:
Southwest Orlando FL | Metrowest, Windermere, Winter Garden, FL | 1507 S. Hiawassee Road #101, Orlando, FL 32835
Satellite Offices:
1. Winter Park, FL | Downtown Orlando, Maitland, Altamonte Springs, FL | 1850 Lee Road #215, Winter Park, FL 32789
2. East Orlando, FL | Waterford Lakes UCF | 13013 Founders Square Dr, Orlando, FL 32828
3. Clermont, FL | Minneola Groveland, FL | 100 N. Hwy 27, Clermont, FL 34711
4. Lake Mary, FL | Longwoord, Sanford, Oviedo, Winter Springs, FL | 1325 S International Pkwy #2221, Lake Mary, FL 32746