Military Sergeant Gary Stein comments about Obama | Should you "befriend" your boss and coworkers on FACEBOOK? | 3 Social Networking Tips for Personal & Professional Success
Marine Sgt. Gary Stein's anti-Obama Facebook posts captured the attention of the military when he made comments criticizing the President. Stein learned earlier this week that he may be discharged from his military duties because of this social networking scandal. In addition to negative comments and post, Stein allegedly put the president's face on a "Jackass" movie poster. So, the question is, "How far is too far?" Stein argues that it is his right to exercise free speech as an American citizen, while the military board believes it is impossible for Stein to effectively serve his country if he is at odds with the commander in chief.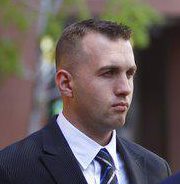 This controversial story brings to light the growing issues that social network users are faced with. Should an employee be fired because of comments and posts on Facebook or any other social network? Employees nationwide scorn bosses that "snoop" into their personal lives and argue that it is unfair. In addition, employers are baffled by the unprofessional content displayed by their employees on social networks such as FACEBOOK, Twitter, Instagram, Tumblr and others. The controversy continues to rage as many social network users believe bosses violate their privacy by snooping, while employers are concerned about how their employees are representing their companies.
Remember, today, companies are interviewing future employees through their social networking identities long before he/she walks into the face-to-face job interview. It is important to protect your social network identity and think twice before you hit the "post" button.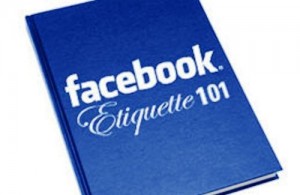 More Videos on This Topic 
Here are three Social Networking tips for success!

1) Keep your personal life personal and your professional life professional. Many people make the mistake of posting excessive personal items that are causing them to loose jobs, credibility and relationships. Social networks are great for branding yourself or for building your business. The networks are also a terrific way to stay in touch with family and friends across the country or the world. However, it is necessary to consider how much personal information you allow others to view. So, should you befriend your boss and/or coworkers? Of course the decision is yours, however, it is a good idea to never post anything that would compromise your integrity and credibility. Personal information is just that…personal. Therefore, think twice before you share that information with the world!
2) Use common sense. Emotional posting has become a huge problem in the social networking community. Most questionable posts are made in the "heat of the moment." Whether you are angry, excited, happy or sad, it is important to consider what you are posting and who will see the post. Always think twice, count to 10, go for a walk to cool off; and if in doubt…do not post! Again, modern technology is a great way to connect with family and friends worldwide, however, everyone does not need to know that you are having a "bad day at work and you hate your job." Many employees have been fired for posting such comments on their Facebook pages not knowing that their boss and/or coworkers were Facebook friends that viewed the posts. Remember, when in doubt…do not post!
3) Understand the pros and cons of sharing personal and professional information on social networks. Although there are some amazing positives to the social network craze, there are just as many negatives. When branding your professional life and identity, social network sites may be an effective tool to share your product, career, skills and/or company with thousands. However, the same friends that you seek to do business with should not be privy to your night out with your friends. Use common sense!
According to CNN article, "Before you decide if you should be your superior's Facebook friend, you have to ask yourself why you would want to be online buddies. Is everyone else in your department connected online or are you going to be the only employee SuperPoking the boss? 'If you work for a forward-thinking company whose entire staff is on Facebook, then your participation is the online equivalent of lunching with co-workers or a water cooler chat,' says Patrice-Anne Rutledge, a social networking expert and author of 'The Truth About Profiting from Social Networking.'  If you use Facebook to air political rants, document your wild weekend escapades, post wacky photos or vent about your job, you should obviously have some concerns about letting your boss view this aspect of your life,' Rutledge cautions. 'But what's important to remember is that no online content is truly private, even if your intention is to share this information only with your Facebook friends. Facebook makes your profile viewable to anyone in the networks you belong to, even if you're not directly connected with or even know all the network members,' Rutledge says."
Here are more tips for sharing personal information on Facebook and other networking sites. According to Who's Watching, the following are tips to protect yourself on social networking sites.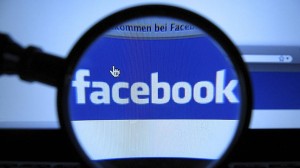 Ways to protect yourself on social networking sites
1)    Limit who can see what you post. If you don't want random users to see your contact information, you can limit the publication of that data. Just change your settings. You can also block users from having any contact with you should the need arise.
One simple and quick setting (on Facebook) you can change to increase privacy is to restrict the viewing of your profile only to users at your own college or to only your "friend" list. Most social networking sites offer similar ways to restrict access to personal information, but in all cases, the principle is the same: don't advertise to the world what you're doing or where you live.
But don't forget that even if you limit who can see what you post, there are ways others can get around it to view your profile anyway.
2)    Limit what you post. Don't share things that would make you vulnerable to unwanted contact (such as sharing your email address, physical address, or phone number) or to stalking (such as information about your schedule or routine).
Also, if your friends or connections post such information about you, make sure the combined information on their pages is not more than you would be comfortable with strangers knowing.
Remember, you can't take it back!
It's important to recognize that once you publish something online, it is available to other people and to search engines. You can't retract it.
Even if you go back and remove the information from a site, it's always possible that someone has already seen it. And they may have saved a copy.
Finally, due to the overwhelming evolution of modern technology and the concerns that accompany social networking, many people find themselves more depressed, anxious, paranoid and angry. If you or someone you know are addicted to social networking or are experiencing depression or anxiety due to stressful life problems, please contact a counselor to assist you.
NOTE: you can freely redistribute this resource, electronically or in print, provided you leave the authors contact information below intact.
Author: Jada Jackson, M.A. M.S. Register Mental Health Counselor Intern #9777 Author, Life Coach, and Communicator
Edited by Jim West, M.A., LMHC, NCC Mentor, Coach, Counselor, Communicator