COVID-19 Update
Tele-Health & Tele-Counseling & Limited in-Office Sessions
We at Total Life Counseling have been closely monitoring the situation with COVID-19 or coronavirus and offering tele-health and tele-therapy session. Your health and safety is our immediate concern and priority. We have been doing HIPPA compliant Zoom Video sessions with our local and international clients for many years and have moved most of our local sessions to Video Conferencing as well!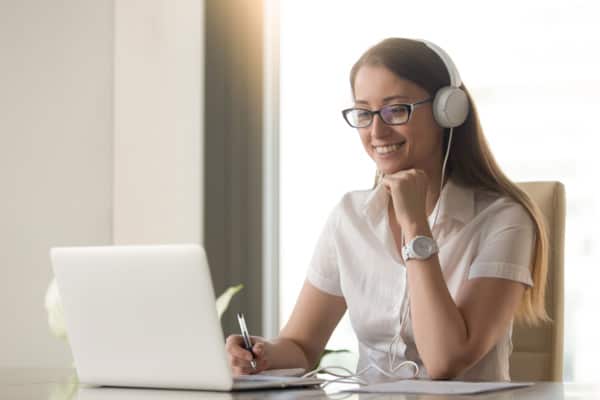 Tele-Counseling Tele-Health
Video Sessions for Continuity of Care or the Stress of the Virus and Stock Market
In order to help you maintain mental health progress we are also offering HIPPA compliant video and phone sessions for continuity of care to help with the stress of the Stock Market, Job Market, Home School Stress and Coronavirus. This is the safest option for everyone but especially, if you are experiencing flu or cold-like symptoms. Please call our office (407) 248-0030 to arrange a video conference or telephone call with your counselor.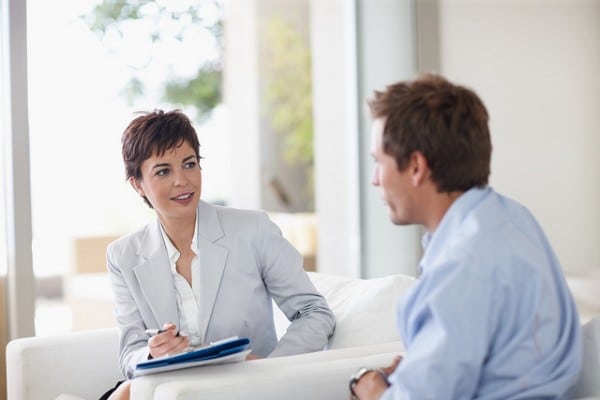 In-Office
Limited In Office Sessions
We want to let you know about the measures we are taking to keep everyone safe. Our building is professional cleaned 2 times each day and we are cleaning all contact surfaces hourly. Our support staff and counselors will work remotely if they have any cold or flu-like symptoms and will not come into the office. We will participate in social distancing that will include no physical contact, such as handshaking, sitting 6 feet apart and the counselors and the counselors and staff members going to work will be frequently washing their hands.
We hope that everyone remains safe and unaffected by Coronavirus (COVID-19). We are committed to doing everything we can to be a source of security for you during this time of uncertainty.
Online Counseling Services
Choose from 2 Types of Remote Therapy
With Total Life online counseling, anyone can get therapy without traveling to an office. Start therapy now with one of two convenient options with a licensed therapist who can provide counseling for emotional, mental, physical and spiritual care including marriage, individual, family, substance abuse and more:
Total Life Counseling Provides Hope, Healing and Support in a Warm, Approachable Way.
TLC offers a "full" range of Individual, Family, & Group Counseling services for Children, Teenagers, Adolescents, and Adults. Our skilled counselors are Relational, Approachable and Specialists providing therapy services in the Central Florida area including: Orlando, Winter Park, MetroWest, Windermere, Dr. Phillips, East Orlando, Lake Mary, Clermont, Florida and Dallas, TX.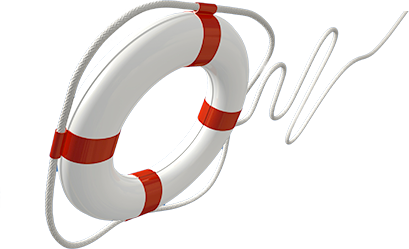 We can help!  Call us today.
Call For a Complimentary 15 Minute Phone Consultation.  Se Habla Español: We have Portuguese and Spanish speaking counselors as well.
Our Services
Explore Total Life Counseling Services
Total Life Counseling Center consists of Licensed Counselors, Masters Level Therapists, Espanol Counselors, Licensed Mental Health Counselors, Business Coaches, Image Enhancement Coaches who provide counseling for emotional, mental, physical and spiritual care including marriage, individual, family, substance abuse and more.
Call for a Complimentary 15 Minute Phone Consultation
Se Habla Español: We have Portuguese and Spanish speaking counselors as well.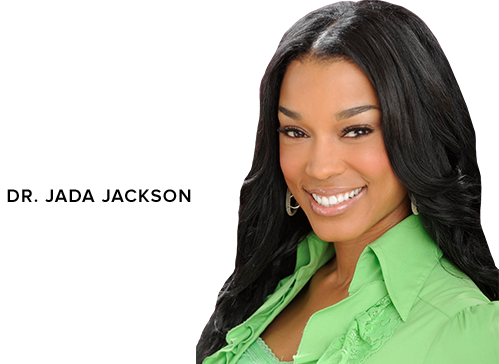 Total Life In The News
Total Life Counseling Subject Matter Experts Have Been Featured On Multiple TV Networks and News Stations:

Our subject matter experts have participated in over 150 national & local news interviews and they are here for you!
At Total Life Counseling Center our Counselors are Experts for National and Local TV, Radio and Print Media. We have an excellent reputation amongst graduate & private schools, attorneys, doctors, therapists, providers and corporations.  We strive to ensure our therapists have diverse clinical backgrounds, to allow us to match each client to the therapist that will best meet his or her needs.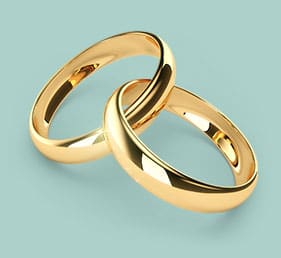 Getting Married?
Get your couples coaching off to the best start!
Our marriage and relationship experts have been trained by Gottman and Sue Johnson.  Give us a call to schedule your premarital counseling appointment.
Licensed Counselors & Therapists
Meet Our Team of Certified & Experienced Professionals
Total Life Counseling Center consists of Licensed Counselors, Masters Level Therapists, Espanol Counselors, Licensed Mental Health Counselors, Business Coaches, Image Enhancement Coaches who provide counseling for emotional, mental, physical and spiritual care including marriage, individual, family, substance abuse and more.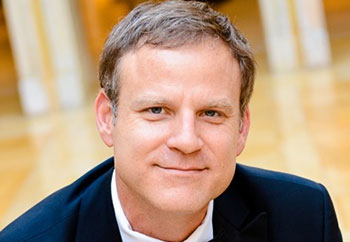 Jim West
MA, LMHC, NCC
President, Counselor, Guest Speaker, Author, Social Skills, ADHD, ODD, ASD, children, teens,  more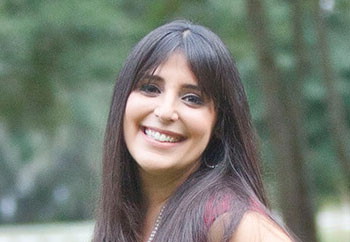 Dana West
MSW, LCSW
Vice President, Counselor, Guest Speaker, Addictions, Trauma, Couples, Abuse, more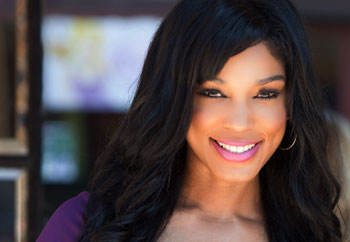 Dr. Jada Jackson
Ed.D, LMHC, NCC
Counselor, Coach, Guest Speaker, National TV Host, Self-Esteem, Sports Therapy, Teens, Couples.. more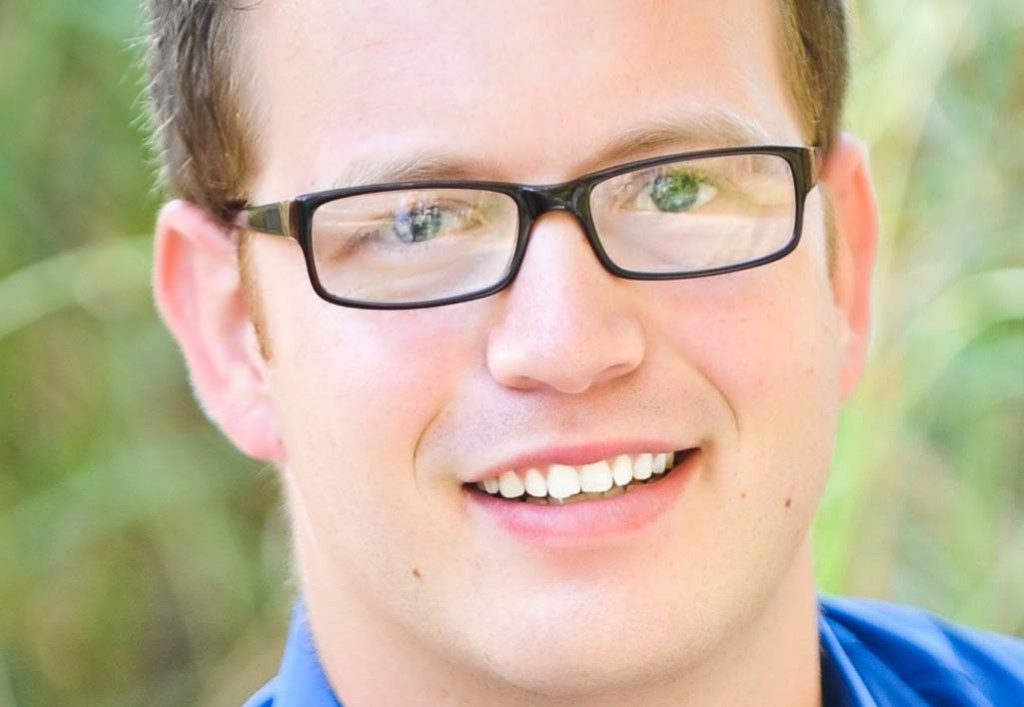 Mathew Martin
MS, LMHCC
Counselor, Coach, Guest Speaker, Marriage, Individual Males, Substance Abuse.. more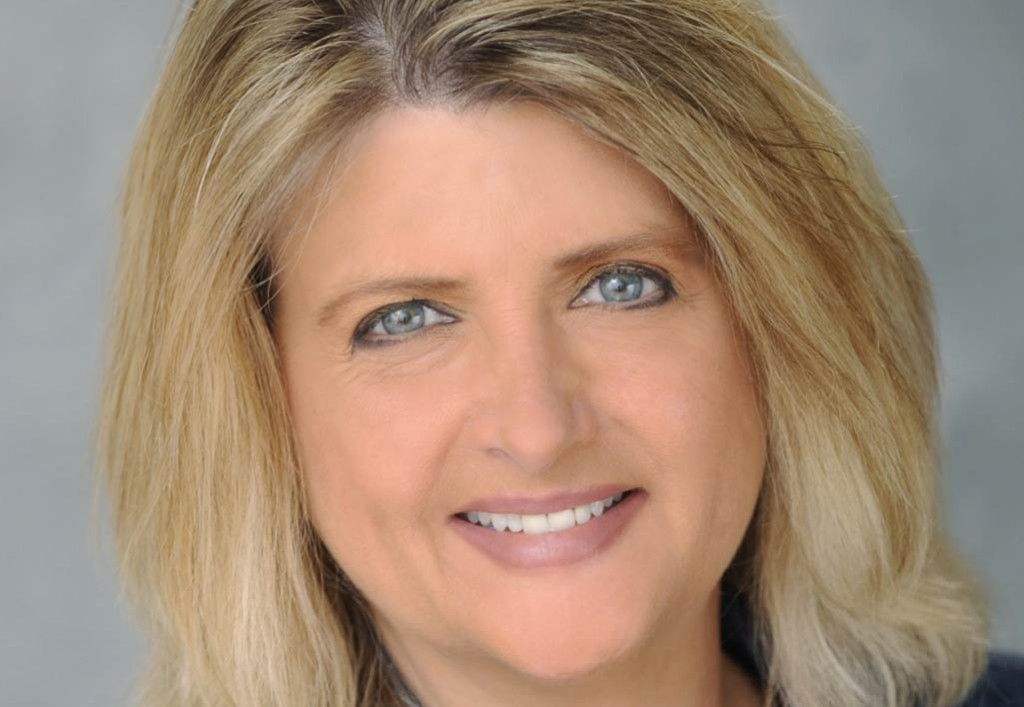 Jamie Barrett
MS, LMHC, RPT-S
Counselor, Coach, Guest Speaker, Play Therapy, RAD, Hypnotherapy, Couples.. more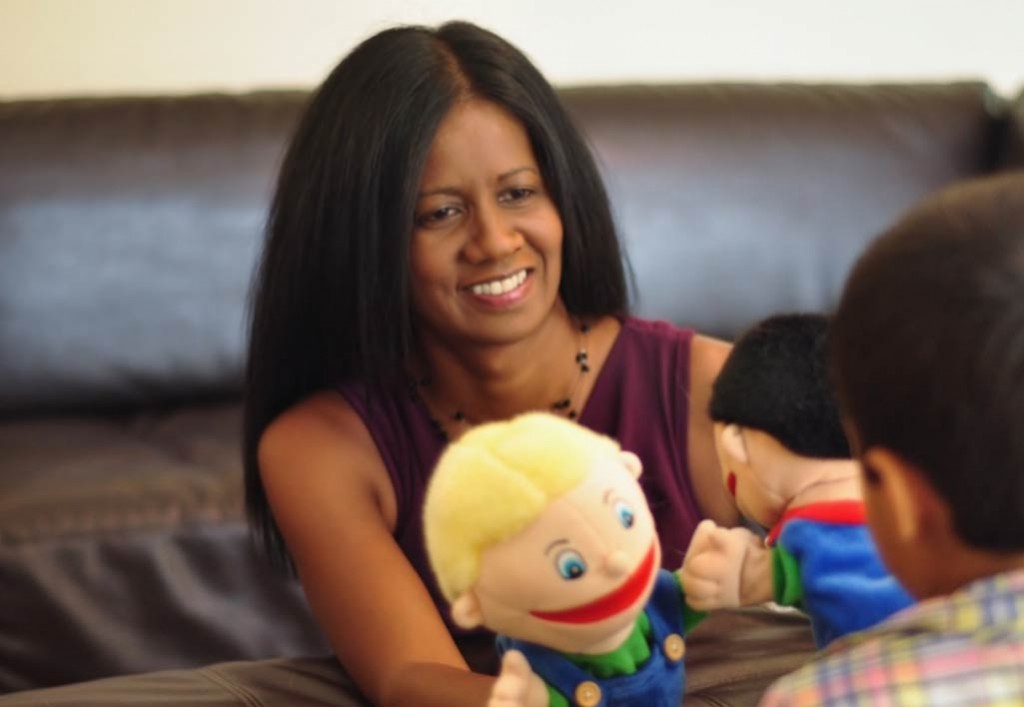 Lyris Steuber
MS, LMFT
Counselor, Coach, Marriage & Family, Play Therapy, Divorce, Adolescent.. more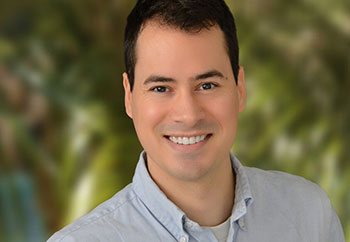 Jesse Ewing
MS, LMHC
Licensed Mental Health Counselor, Coach, Editor, Business Consultant, Group Facilitator, Relationship, Male Individual.. more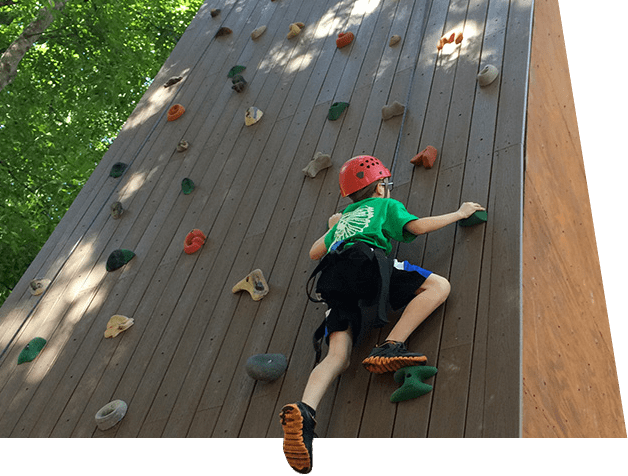 Adventure & Growth Await
Orlando Child and Teen Social Skills Camps
Families travel all over the world for our ADHD and High Functioning ASD Social Skills Camps!
Testimonials
A Few Kind Words From Satisfied Clients
Anna Vita is an amazing therapist who is genuinely invested in the success and peace of her clients. She is warm, caring and you know she is intentionally listening to better understand your personal experience. I'm sincerely grateful for the journey and the growth I've experienced alongside her and know that I'm a better person because of it.

Kelly Timmins


4/02/2020

I have been seeing Anna Vita for about three years and she is one of the best counselors I have ever worked with. Anna really helps you see things inside yourself and helps you realize that you have the tools to improve yourself. She introduced me to EMDR therapy which has been a truly life changing method for me. I highly recommend Anna to anyone who is experiencing PTSD, depression and/or anxiety, she will help you change your life for the better, and for good.

Hannah Potts


3/22/2020

We started seeing Jim West last year, at the suggestion of our wonderful holistic doctor (who also works in conjunction with Jim). His expertise in child ADHD/Autism has helped immensely with our 6 year old twins behavior issues. He doesn't focus on changing the children, but more equipping parents with an arsenal of tools to help handle any given situation in a calm, effective manor. He is incredibly thorough with his advice and even goes the extra mile to email the suggestions talked about it in the session, which allows for a refresher in remembering what to say and do when situations arise. I have learned so much from him and it has made a HUGE difference in how we handle things at home, and, in turn, how our children respond. It's truly made us more responsive and understanding and less reactive, which ultimately has cultivated a calmer household. I HIGHLY recommend Jim West to anyone in search of help with parenting special needs children. He is a true gem in our community.

Cole Hayman


3/10/2020

Both of my daughters, 19 & 16 years of age love Jim West and his team, they highly recommend TLC counseling and so do I. Great mentoring and parenting tips to make the teenage years smooth sailing, thanks Jim

Silvia P


3/02/2020

I have worked with Jim for several years through the social skills groups and camps. He is a compassionate individual who deeply cares for his clients. It is always a pleasure and fulfilling experience when working with TLC.

nodz podz


3/02/2020

5 STARS!!!! I am loving what I am learning from this program, it is empowering my son to take ownership and better understand himself, and how to do what is best for him, and for us as parents to help and support him.

JoAnn Toronto


1/14/2020

Anna Vita is an amazing counselor. She is compassionate and empathetic and kind. She helps one think of things they wouldn't normally and is a great help in my self growth. She is a great partner for the change in myself I am looking for. I think she would be extremely helpful to anyone who comes to see her. I recommend her highly. Why walk your path to self discovery alone? You could have an excellent navigator along the way.

fathewell p


1/10/2020

I reached out to Jim and his team at a vulnerable time in life when I really needed some help as I walked through some difficult times. Jim and a fellow councilor were super receptive and helped me unpack a lot of difficult stuff and I couldn't be more thankful. Their care for their clients is evident in every interaction and it provided a safe place to learn and grow. Highly recommended for anyone who is looking for a great team to work through life stuff with.

Nick Ahlberg


12/02/2019

Was recently introduced to Jim West by a great friend of mine who like me refers clients needing mental health and substance abuse counseling all over the state. Can't say enough about Jim's personality and passion for helping people. TLC's team of professionals will certainly make the difference when dealing with the toughest obstacles life can produce. Look forward to using Jim West and TLC's resources for clients I'm so fortunate to help in the future.

Justin Fraser


12/01/2019

Jim really has the experience and training to do what is best for our children, and makes sure that they have a sense of purpose and empowerment to succeed! I cannot recommend him highly enough! I wish that there were more dedicated counselors that get to the source of the problem, like he does!

inTheKnowInAmerica 28


11/19/2019

Jim helped my teenage daughter get her life back. She was on numerous medications to help manage her mood swings. With Jim's guidance we were able to put together a specific strategy for her growth. She is off all medications and thriving. She is much more clear headed and taking responsibility for her actions.

Jim Butler


11/11/2019

The staff here is very kind and they have helped me so much and I'm glad that I was able to find Total Life Counseling! When thinking as a 19 year old making a transition into adult hood, Jim West and TLC were able to help me see a different path to take and has lead me into a career and a future I wouldn't have foreseen without there help. Even now when I'm not physically in Florida, I am still on the phone with Jim West to keep branching and exercising my mind to stay healthy. Jim West as a individual person is one of the most down to earth and humble person I've ever met in my life time. I am very glad that I was able to take the step as a person to get into counseling because it has opened up so many doors for me all because of Jim and his amazing staff. If any person is able to turn a life around and make you think about different outcomes then Total Life Counseling is the place for you. I have been held accountable to the point that I've been able to reassess my own actions and life, being able to make a complete U-turn into being able to have the confidence and self-belief that I can be whatever I put my mind to and striving for greatness!

Jack Cannon


8/26/2019
"He is doing so well! We are continuing with the diet changes and vitamins and his attitude is so much better. You were right! – kids don't see you for very long [because of the diet, supplements and coaching]!  We are so grateful for your help. We were in a bad place before we saw you and I am really amazed at the difference."
Anne Marie
Parent
"So glad you duked it out with us. You always gave way above and beyond what I think most in your field would have. And I don't think anyone else could have reached our teenage son as you did. Thanks from the bottom of my heart."
Kristi
Parent & Teacher
"Jim, thank you again for giving so much of your time on Friday. The feedback I got from everyone that attended was extremely positive. I also gave a copy of your DVD to one of our teachers. Your help will make an enormous difference for Daniel both at home and at school."
Anonymous
"We were so thankful to Total Life Counseling. Over the past five years, we had seen five other counselors/psychologists with our son, but in the last 1 1/2 years our son gained skills to cope. The ADHD/Social Skills group helped our son realize that he was not alone. The parenting skills group helped us know how to anticipate problems and equipped us to handle them. Thank you Jim and Total Life Counseling – you are an answer to prayer."
Tim & Janet
Parents
Call For a Complimentary 15 Minute Phone Consultation
We take the guesswork out of finding the right counselor. Our counselors are subject matter specialists and we link you to the therapist that best fits your concerns.  Get started today with a complimentary 15 minute consult: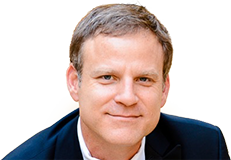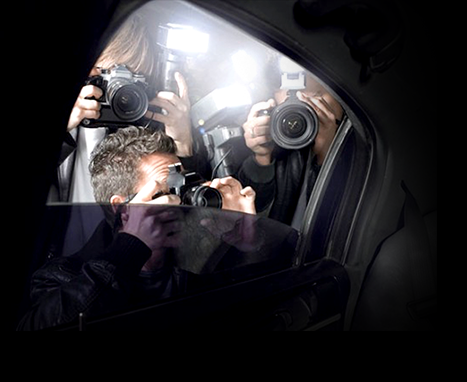 Need Some Privacy?
Professional Athletes, High Profile Individuals & Celebrities Accommodations
Total Life Counseling Center's counselors are experts and as a result have helped many celebrities, high profile clients, athletes with the NBA, NFL, MLB, PGA, etc. In order to protect your privacy we do in home sessions, as well as, schedule on the half hour to minimize contact with the public.
Struggling with ADHD, ASD or Defiance?
It's Time to Stress Less!
Everyone knows someone struggling with ADHD, ASD or Defiance.  So, Jim West Developed the StressLess Educational Series as a comprehensive video program to help people all over the world!  StressLess Now or Book Jim as a Guest Speaker Today!  Click for more info and complimentary video tips.
A Total Life Difference
At Total Life, We Focus On Treating The "Total" Person
TLC provides therapy services for all ages in the Orlando Central Florida area and can handle almost any issue. At Total Life Counseling we focus on more than just the "Mind;" we focus on the "Total" person.
Clients travel all over Florida, from the Bahamas and Georgia as TLC has worked with patients' and their prescriber' to reduce their need for medication. Since 2003 85% of our patients were stabilized with FDA approved supplements and dietary adjustmtents. Patients receive tremendous relief from their symptoms with less medication or in some cases without medication.
Vision Statement
Our passion is to accelerate your healing with holistic tools before medication and relational, expert specialists