Bipolar Disorder Counseling and Therapy Services in Orlando, Central Florida, Winter Park, Clermont, Lake Mary & East Orlando Florida
What is Bipolar Disorder?
Bipolar disorder (also known as Manic Depressive) causes serious shifts in mood, energy, thinking, and behavior "without a trigger or traumatic event."  The swings of energy or mood shift from the highs of mania (high energy) on one extreme, to the lows of depression on the other. More than just a fleeting good or bad mood, the cycles of bipolar disorder last for days, weeks, or months. And unlike ordinary mood swings, the mood changes of bipolar disorder are so intense that they interfere with a person's ability to function. Between these mood swings, a person with bipolar disorder may experience normal moods.
Total Life In The News
Total Life Counseling Bipolar Experts Have Been Featured On Multiple TV Networks and News Stations:

Our bipolar disorder experts have participated in over 150 national & local news interviews and they are here for you!
At Total Life Counseling Center our Counselors are Experts for National and Local TV, Radio and Print Media. We have an excellent reputation among graduate & private schools, attorneys, doctors, therapists, providers and corporations. We strive to ensure our therapists have diverse clinical backgrounds, to allow us to match each client to the therapist that will best meet his or her needs.
How is Bipolar Disorder often Misdiagnosed?
One of the key factors in diagnosing Bipolar Disorder is asking the question:  Is the intense mood, anger, or anxiety triggered by something stressful, traumatic, or an overreaction to not getting their way?  If the mood is triggered then most likely the person is not dealing with Bipolar disorder.  Secondly, ruling out the below disorders and treating the below issues first before diagnosing Bipolar is very important.
PTSD (Post Traumatic Stress Disorder) is often is often misdiagnosed in people whose anger or anxiety escalates quickly or over reacts to stressful situations.  Often with CBT (Cognitive Behavioral Therapy), EFT (Emotion Freedom Techniques), or EMDR (Eye Movement Desensitization Reprocessing)
Often oppositional children or teenagers over react if they do not get what they want and are misdiagnosed.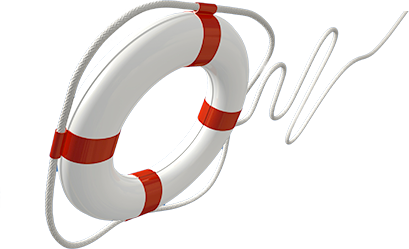 We can help! Call us today.
Call For a Complimentary 15 Minute Phone Consultation. Se Habla Español: We have Portuguese and Spanish speaking counselors as well.
Total Life Blog
Bipolar Disorder Tips From our TLC Therapists