Orlando Play Therapy for Children with Autistic Spectrum Disorder (ASD) Counseling in Winter Park, Clermont & Lake Mary Florida
Having trouble finding the right ASD Play Therapist for your Child or Teen?
Play Therapy is a wonderful means for children to communicate and heal as most autistic children would not be able to benefit from traditional talk therapy. This form of therapy is used, among many other things, to discover the interests of the child, tap into their emotions, release irrational thoughts and fears and help the child or adolescent express their emotions through play. Play therapy also allows the child to feel more comfortable with the therapist and therefore opens doors for better communication.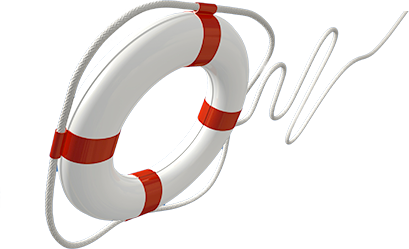 We can help! Call us today.
Call For a Complimentary 15 Minute Phone Consultation. Se Habla Español: We have Portuguese and Spanish speaking counselors as well.
Overview
Play Therapy for Children with Autistic Spectrum Disorder (ASD) at TLC
Therapy Through Imagination
Play therapy, depending on the style used, may involve games, puppets, playing with a sand tray, and more to get the child involved in his or her inner world. They may use miniature figures to tell a story, toys to defeat the imaginary evil, or something else altogether. The point is not always for the therapist to evaluate the child's situation, although that often happens, but rather for the child to experience the emotional release and inner healing that they need during each session.
Play Therapy and Autistic Spectrum Disorders
Children with autism, PDD, ASD, or aspergers benefit greatly from this form of therapy regardless of whether they have zero, nearly zero, limited, or great verbal skills. Play therapy is so individualized that it specifically caters to each child's needs, skill level, and interests, no matter how varied.
Why Play Therapy?
The benefits of play therapy for children with autism include working through issues in a safe environment, helping parents connect with their children, assessing a child's sensory threshold, and evaluating other concerns as they may arise.
Call For a Complimentary 15 Minute Phone Consultation
We take the guesswork out of finding the right counselor. Our counselors are subject matter specialists and we link you to the therapist that best fits your concerns.  Get started today with a complimentary 15 minute consult:
Total Life In The News
Total Life Counseling Play Therapy Experts Have Been Featured On Multiple TV Networks and News Stations:

Our subject matter experts have participated in over 150 national & local news interviews and they are here for you!
At Total Life Counseling Center our Counselors are Experts for National and Local TV, Radio and Print Media. We have an excellent reputation amongst graduate & private schools, attorneys, doctors, therapists, providers and corporations. We strive to ensure our therapists have diverse clinical backgrounds, to allow us to match each client to the therapist that will best meet his or her needs.
ADHD Classroom Tips Defiant Teens Bullying Tips
Social Skills Summer Camp | ADHD & High Functioning ASD
Foods with Serotonin for Increased Mood & Motivation
Social Skills Dance Camp | ADHD & Aspergers Counseling Expert
Struggling with ADHD, ASD or Defiance?
It's Time to Stress Less!
Everyone knows someone struggling with ADHD, ASD or Defiance. So, Jim West Developed the StressLess Educational Series as a comprehensive video program to help people all over the world! StressLess Now or Book Jim as a Guest Speaker Today! Click for more info and free video tips.