Lyris Steuber

MS, LMFT
Licensed Marriage and Family Therapist of Total Life Counseling Center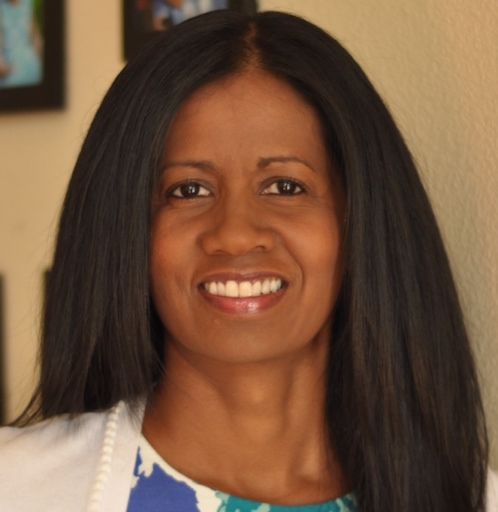 Lyris Steuber, MS, LMFT is a Lake Mary Psychotherapist, Marriage Counselor, Divorce Care Leader and Child and Adolescent Therapist for Total Life Counseling.
Lyris's Bio
Personal
Lyris is happily married and is a mother of two active children. Like you she struggles to find the right home-life balance and is a proponent of having a strong family support system. This helped her overcome post-partum depression and she loves helping mothers find their own strength and ways to overcome this unexpected struggle. In her early adulthood, she endured the pain of divorce and had to find her own identity again after relying on her ex-husband for much of her self-esteem. She loves helping women and encourages them to not look to a man as the only source of their happiness. After a time of healing, she became a Trained Divorce Care Leader and also has experience in conducting Divorce Care 4 Kids groups. When working with couples she encourages them to not easily give up on their marriages as when two people fight for their relationship even mistrust, infidelity, and poor communication can be overcome.
Education
Lyris received a Master's of Science degree in Marriage & Family Therapy and a Certificate in Family Life Education from Loma Linda University in Southern California in 1996. She had previously gained her Bachelor's Degree in Psychology from Atlantic Union College in South Lancaster, Massachusetts. In 2003 she became a Board Certified Licensed Marriage & Family Therapist.
Experience and Approach
Lyris is one of our Lake Mary Licensed Marriage and Family Therapist, Psychotherapist, Marriage Counselor, Divorce Care Leader and Child and Teen Therapist who loves to help empower women, strengthen marriages and help children and teens overcome their fears and social and familial challenges. Using skills and techniques from Family Systems Theory, EFT, and Cognitive Behavioral Therapy, she will help you identify your personal growth areas and work with you to outline a plan for optimal growth and change
She has over sixteen years of experience counseling couples, children and adults in a variety of clinical settings.
She has maintained a private practice in the Orlando area for 10 years where she provides pre-marital and couples counseling, individual and family therapy and play and adolescent therapy.
She was a therapist for University Behavioral Center's Children's Discovery Unit where she provided therapy to children coping with severe behavioral problems and abuse issues.
Conducted in home and in school counseling in the Orlando area with at risk children and teens through outpatient counseling agencies: Behavioral Support Services and Kids Peace
Worked at Corona Regional Medical Center in Southern California in the adult partial hospitalization unit treating severe mentally ill patients.
Worked in the California and Florida Social Services System providing in home counseling to foster children and was promoted to Program Coordinator for Devereux's Outpatient Behavioral Center in De Land, FL.
Media and Community Contributions
Lyris has published articles in Central Florida Posh Parenting and Seminole County Women's Magazine
Guest lecturer at Adventist University of Health Sciences where she lectures on healthy families and healthy relationships.
Volunteers for her local church and has volunteered for Restore Orlando and Hands on Orlando.
Professional Licenses and Associations
Lyris is a licensed Marriage and Fmily Therapist in the State of Florida (# MT 2075),
She has held the Ethics & Diversity Chair for the Florida Association for Marriage & Family Therapy