Autistic Spectrum Disorder Counseling and Therapy Services in Orlando, East Orlando, Lake Mary, Winter Park & Clermont Florida FL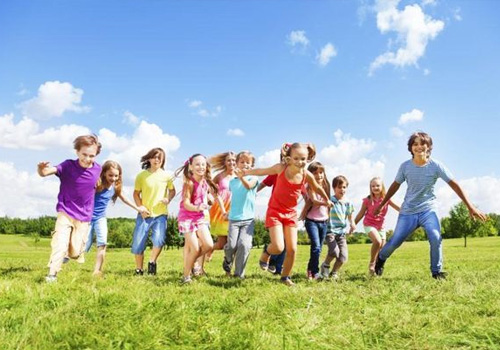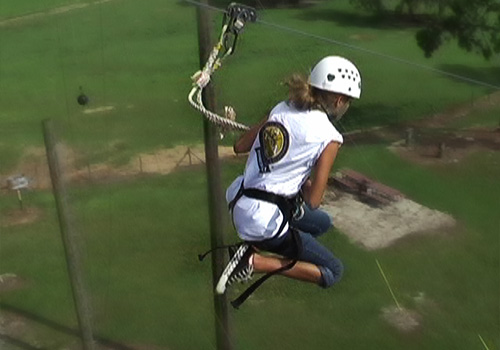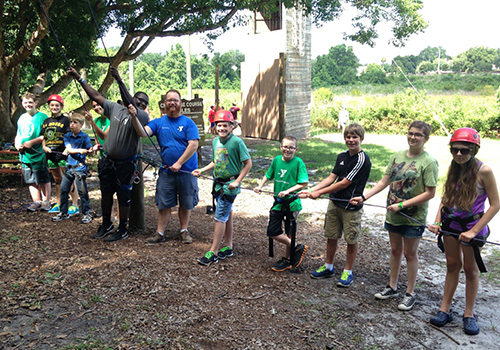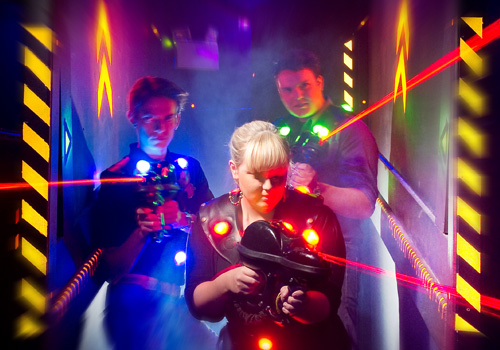 Our TLC Experts on Autism Spectrum Disorder
Social Skills Camp | High Functioning Autism Spectrum Disorder
What is Autistic Spectrum Disorder, Celebrities, & Gut Brain Connection
Alternatives to Medication | Elimination Diet and How what we Eat effects How we Think
Call us Now for a 15 Minutes Complimentary Phone Consultation – (407) 248-0030

Channel 13 News on How our Orlando Social Skills Camps and Groups helped a student make friends!
How long does counseling take?
If the primary need is social skills, we highly recommend Total Life Counseling's social skills groups. These groups are designed for accelerated growth and change. Each child begins learning new social skills immediately. Positive and lasting change occurs most frequently in group therapy. Counseling for those with Autistic Spectrum Disorder is generally a longer term counseling, individually and in group sessions.  Call for more information on our Social Skills Groups, Day and Summer Overnight Camps.
What to Expect from Counseling
Food for thought – How we eat effects how we think, act and feel.  There's a Ted Talk and many books on how the Gut is the Second Brain!  Learn how to increase flexibility by modifying your diet and vitamins to discuss with your doctor to reduce anxiety and increase focus/executive functioning.
Adult: Adults on the ASD can find comfort in helping professionals who understand ASD and provide assistance with the followingSocial Skills in Group or Individual Settings – We have Social Skills Coaching and Weekly Groups
Relationship Issues including dating or marital issues – Our team has relationship experts to help coach couples with ASD
Career issues – Our team performs career assessments to pick the right career and can connect them to local vocational organizations whom can assist in finding a job.
Anxiety

Depression

Parents or Caregivers of Children on the ASD children may encounter frustrations, isolation, and need support themselves. Our staff can help.

Literal versus Figurative Language

 is helping the ASD adult learn to read subtle facial gestures and process what is being said to understand when people are speaking figuratively rather than take everything literally.  For example – "Sorry Charlie" – "My Name is not Charlie" or "Get out of Town" "Got He**!  I am only 13 years old, how am I going to get a job, how am I going to eat, where am I going to live!"
Child or Teen: Children frequently receive Occupational and Speech, as well as other therapies which improve their condition, but they also need  social skills services.
Social Skills Groups – One of the greatest things ASD's face is a lack of friendships. While it is possible, it is more challenging when one is an adult to tackle the issue of social isolation. The best time to tackle social skills is before a child turns 18.
Emotional support which they need as well. Autistic Spectrum children may not express themselves and their emotions like typical people do.  They feel emotions intensely and often feel people know how they will feel when they are disappointed, but feel victimized as if the person purposely wanted to traumatize them.  ASD students could use guidance in being able to appropriately express themselves.
Family Support Education on ASD to help family members understand their ASD family member and provide better support and cope.
Parent Support/Coaching and Behavior Modification tools and charts specifically designed for the Autistic Spectrum Child (ASD) or Teens needs.

Literal versus Figurative Language

 is helping the ASD child or teen understand when people are speaking figuratively rather than take everything literally. For example – "Sorry Charlie" – "My Name is not Charlie" or "Get out of Town" "Got He**!  I am only 13 years old, how am I going to get a job, how am I going to eat, where am I going to live!"
Orlando Adult Social Skills Groups to help students make friends!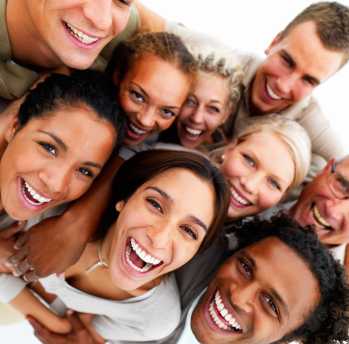 Why therapy?
Our therapists understand the isolation and loneness parents of Autistic Spectrum Disorder children sometimes feel. Having someone listen, unconditionally, and provide proven suggestions and resources can be a huge relief. Also, for those who have Autistic Spectrum Disorder, it's nice to have at least one place where s/he can express himself, and receive constructive feedback in order to help him be able to achieve his goals in life.
What can one expect from counseling?
Whether Adult, Child, or Teen, your counselor will tailor counseling to your unique, individual needs. In your very first session, you and your counselor will review your goals and come up with a strategy to achieve those goals.
Orlando Child Teen Social Skills Camps and Groups to help students make friends!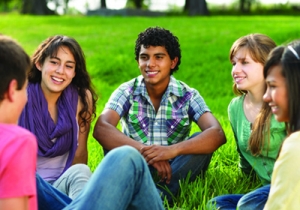 What are the symptoms of Autistic Spectrum Disorder?
According to the DSM-V, published by the American Psychiatric Association, ASD is a qualitative impairment in social interaction as manifested by at least two of the following:
 1. Deficits in social-emotional reciprocity, ranging, for example, from abnormal social approach and failure of normal back-and-forth conversation; to reduced sharing of interests, emotions, or affect; to failure to initiate or respond to social interactions.
2. Deficits in nonverbal communicative behaviors used for social interaction, ranging, from poorly integrated verbal and nonverbal communication; to abnormalities in eye contact and body language or deficits in understanding and use of gestures; to a total lack of facial expressions and nonverbal communication.
Restricted repetitive stereotyped patterns of behavior interests, activities, as manifested by at least one of the following:
1. Encompassing preoccupation with one or more stereotyped and restricted patterns of interest that is abnormal either in intensity or focus
2. Apparently inflexible adherence to specific, non functional routines or rituals
3. Stereotyped and repetitive motor mannerisms (e.g., hand or finger flapping or twisting, or complex whole body movements)
4. Persistent preoccupation with of objects
C. the disturbance causes clinically significant impairment in social, occupational or other important areas of functioning.
D. There is no clinically significant general delay in language (e.g.,  single words used by age 2 years, communicative phrases used by age 3 years).
E. There is no clinically significant delay in cognitive development or in the development of age-appropriate self-help skills, adaptive behavior (other than in social interaction), and curiosity about the environment in childhood.
F. Criteria are not met for another specific Pervasive Developmental Disorder or Schizophrenia
Resources:
– The Ultimate Guide to Autism Friendly Products and Services
– UCF CARD
– Center For Independent Living
Jim West processing at our Orlando Social Skills Camps and Groups to help students make friends!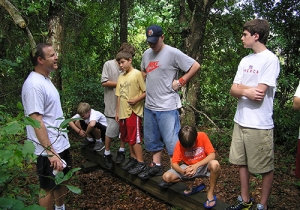 Finding the Best Counselor
It can be difficult to find the perfect counselor, especially when it is your child who needs the help. You might be worried about who they will be seeing, how they will be treated, or if they will get the help they need. Here at Total Life, our counselors have quite a bit of experience and expertise, and are often interviewed by television, radio, and print media. We have often been told that our counselors are easy to approach and speak with, which is something that we take a great amount of pride in. On top of that, many of our counselors are trained in specialized therapy techniques and tend to take a more interactive approach with students and young adults, especially in group settings. You can count on Total Life Counseling to bring your child the best treatment available and to make you feel safe in bringing them to counseling.

What others are saying? | Testimonials
"I just wanted to shoot you an email to thank you for your help with our daughter. I can't tell you how perfect these Monday evening sessions are. They address the EXACT problems she is currently having at school. She loves coming to see you and the boys in her group. I am sorry for all the interrupting she does. I am grateful for how kindly and respectfully you handle it–it teaches me how to do the same. I have been spreading the word about the TLC center. Her psychiatrist, Dr. Susanna Chyu was very intrigued.
Thomas is doing awesome! You would be so amazed to see God's work in progress. Thank you for . . your leadership camp have changed Tommy's life.
We were so thankful to Total Life Counseling. Over the past five years, we had seen five other counselors/psychologists with our son, but in the last 1 1/2 years our son gained skills to cope. The ADHD/Social Skills group helped our son realize that he was not alone. The parenting skills group helped us know how to anticipate problems and equipped us to handle them. Thank you Jim and Total Life Counseling – you are an answer to prayer.
Jim really speaks to the children where they are. You might expect a child to feel negatively singled out when they attend special group sessions. However, in this case, the singling out is positive. My child looks forward to attending the group and is seriously disappointed when a session has to be missed.
"Oh my goodness, a staff person at school stopped me today to remark on how amazing the change is in Christian. Things like 'he is so calm', 'he calmly walked away from someone being mean', etc etc. He is a different kid, blah blah.

I remarked about your program to her and she said 'woah, whatever he is doing is working!'

What a victory!!!!! Had to share! Thanks!!!!"
Our Complimentary Social Skills Self Esteem Articles and Tips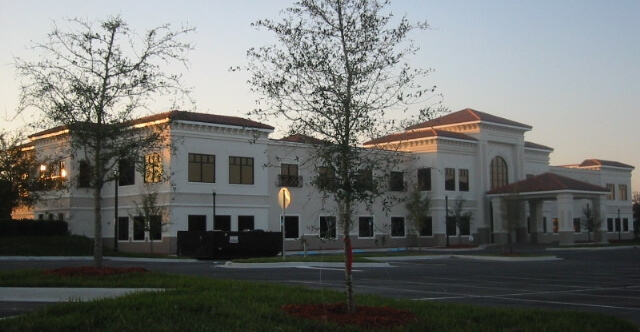 Total Life Counseling Center provides counseling, therapy, coaching, camps and career services for all of central Florida, including: Orlando, Winter Park, Maitland, College Park, Dr. Phillips, Pine Castle, Conway, Windermere, Winter Garden, Ocoee, Oviedo, Longwood, Altamonte Springs, Casselberry, Lake Mary, Sanford, Deland, De Bary, Deltona, Daytona, New Smyrna, Cocoa, Titusville, Merritt Island, Kissimmee, St. Cloud, Celebration, Mt. Dora, the Villages and the tri-cities of Tavares, Eustis and Leesburg.
Our counseling, therapy, camps, group, coaching and career services are conveniently located in:
Main Office:
Southwest Orlando FL | Metrowest, Windermere, Winter Garden, FL | 1507 S. Hiawassee Road #101, Orlando, FL 32835
Satellite Offices:
1. Winter Park, FL | Downtown Orlando, Maitland, Altamonte Springs, FL | 1850 Lee Road #215, Winter Park, FL 32789
2. East Orlando, FL | Waterford Lakes UCF | 13013 Founders Square Dr, Orlando, FL 32828
3. Clermont, FL | Minneola Groveland, FL | 100 N. Hwy 27, Clermont, FL 34711
4. Lake Mary, FL | Longwoord, Sanford, Oviedo, Winter Springs, FL | 1325 S International Pkwy #2221, Lake Mary, FL 32746
Handouts
Power Point
Audio instructions to facilitate a group or teach your child social skills.
Group games for team work, communication skills, and leadership.
Social Skills Expert, Jim West uses this same program to teach social skills in his social skills groups and camps. Read More