Bulimia Counseling & Therapy Services in Orlando, East Orlando, Lake Mary, Winter Park & Clermont Florida FL
Bulimia is formally known as "Bulimia Nervosa." Bulimia or Bulimic behaviors usually involves the consumption of more than one serving of food in a short period of time and then purging the food through vomiting, laxatives, enema, or excessive exercising. A person with Bulimia might go through a period of starvation, followed by a period of binge eating, accompanied by intense guilt.
5 Signs of Bulimia are:
Depression or anxiety
Unhappiness with body image
Excessive exercise
Scaring on the backs of the hands
Tooth decay
Our TLC Experts in the News:
What can I do if I suspect my loved one is Bulimic?
Know there is much shame and guilt surrounding bulimia, and most are loathe discussing it. Try to avoid talking specifically about the eating disorder if he or she doesn't want to and instead focus on the positive by focusing on ways to obtain help.
What to Expect From Bulimic Outpatient Counseling?
Treatment approaches which are holistic are the most beneficial:
Holistic meaning treatment approaches which are all encompassing with focus on the body-mind & spirit.
Nutritionist: Your counselor will likely make recommendations for a Nutritionist who is an expert with Eating Disorders.
Communication between helping professionals, i.e. primary medical practitioner, nutritionist and eating disorder specialist/therapist, is important for continuity of care.
Time: Eating disorder treatment takes time so be patient and consistent with therapy.
Medically Stable: Potential clients for outpatient counseling must be medically stable. If health becomes unstable, other, more intensive, treatment approaches will be considered.
Frequency: Outpatient individual counseling is for medically stable clients who can thrive with a one or two appointment per week treatment schedule.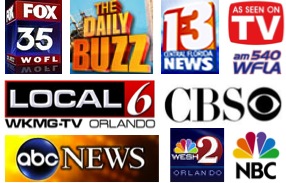 Why Total Life Counselors: Are you like most people trying to find a counselor that will give results, connects with you or your child and gives you a plan? At Total Life Counseling Center our counselors are experts for national and local TV, Radio and Print Media.  We have an excellent reputation amongst graduate & private schools, attorneys, doctors, therapists, providers and corporations.
Specialists rather than Generalists: We strive to ensure our therapists have diverse clinical backgrounds, to allow us to match each client to the therapist that will best meet his or her needs. Even our interns are the top of their peers as we hire the top one or two interns out of 15-20 interns that volunteer in our adventure based summer camps and group sessions each year! Our Counselors & Coaches are experienced, proven professionals with strong clinical backgrounds and skills.
Relational & Approachable: Total Life Counseling is known for our warm, relational approach, excellent treatment and for selecting the sharpest counselors.
Receive a Plan: TLC takes the guesswork out of finding a good counselor. Our Therapists & Coaches will give you a plan or suggestions by the end of the first or second session.
Save Time: We have 4 convenient office locations. So instead of wasting 2 hours in traffic coming and going to counseling appointments you can lose less time from work and get to your appointments in less time.
What to do?
If your loved one displays symptoms of bulimia, encourage him or her to seek assistance. Don't pressure them, instead, lovingly share your concern and offer to brainstorm potential solutions. Some prefer to begin the process with their medical doctor while others prefer to begin with a counselor. No matter where the process for help begins, loving encouragement works best.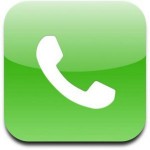 Call Now for a 15 Minute Complimentary Consultation with an Eating Disorder Expert – (407) 248-0030
*Note: If your loved one has progressed to the point where he or she can no longer take care of him or herself, medical intervention is necessary. If the person is unconscious or unresponsive, please call 911 immediately.