ADHD Counseling and Therapy for Teens or Adults, often without medication.
Our Positive Approach to ADHD
Jim West is the current president and founder of Total Life Counseling Center. Since 2003 Jim has expanded his staff by training counselors, his approach to connect with teens to handle the demands and needs of families and teens. Currently we have offices in Metro Orlando including Metro West, Winter Park, East Orlando, Lake Mary and Clermont. Additionally, Jim has always thought of creative experiential treatment approaches to reach those who might not respond to traditional therapies.

Our Child ADHD Counselors not only meet with your children, they get to know them in a much more exciting way then just talking. Our therapists go beyond traditional therapies and incorporate special techniques!
Special Techniques like play therapy, recreation therapy, video games, board games, and more! TLC ADD therapists interact with the children and make a connection while also making counseling comfortable and fun. Our child therapists often use groups, retreats, and camps to help the children while in a more social environment, not just within the walls of the counseling center. Popcorn, Xbox, and humor are a usual experience in a counseling session at our center. Your children will learn, connect, and have fun all while getting the benefits of counseling.
In order to keep up with demand for Jim's expertise he has trained TLC Counselors to utilize his approach with ADHD.  His positive approach to ADHD is refreshing and helps parents, and teachers get in the head of their students and truly empathize with their attentional issues.
Stanford did a study that showed the learning style of the average person as follows: 89% Visual, 10% Auditory & 1% the remaining 3 senses.  As we reflect on the teaching style in our schools we realize that the average student will struggle because the primary learning style is Auditory and then we expect an ADHD child that is primarily Visual and Tactile in their learning style to assimilate and learn.
ADHD students are entrepreneurial, inventors like Thomas Edison, visionaries, creators, scientists like Albert Einstein, professional athletes like Terry Bradshaw, CEO's, entertainers, and more because they are full of passion.  If we can help them through school and let them loose in their area of passion they will far exceed their peers.
Pre-School ADHD
Restless
Always up and on the go
Acting as if driven by a motor
Frequently climbing on and getting into things."
ODD (Oppositional Defiance Disorder) if parents have mental disorders, marital stress or alcohol abuse
Middle Childhood ADHD
More social problems develop; often behind 25-30% socially and emotionally.
Sitting still
Attending
Listening
Obeying
Inhibiting impulsive behavior
Cooperating
Organizing actions
Following through on instructions
Difficulty sharing, playing well, and interacting socially.
20-35% will be diagnosed with a reading disorder during this time span.
The level of parental and teacher negative feedback increases and self-esteem decreases, leading to a sense of rejection and depression.
40%-60% diagnosed as ODD
25%-40% have symptoms as Conduct Disorder
60%-80% are now on stimulant medication
30-45% are receiving special education services
Educational Problems
25-35% Retained
60% Suspended (18%)
14% Expelled (5%)
30-40% Drop out (9%)
Lower GPA (1.7/2.6)
Social Relationship Problems (75%)
Fewer Close Friends
Shorter Dating Relationships
Greater Use of Alcohol & Marijuana
More use of cocaine and speed (300%-400% greater risk)
Behind Socially and Emotionally 25-30% according to Dr. Russell Barkley, MD
Speak To An Expert About ADD ADHD – (407) 248-0030
Connects quickly with students
ADHD Counseling and Coaching Expectations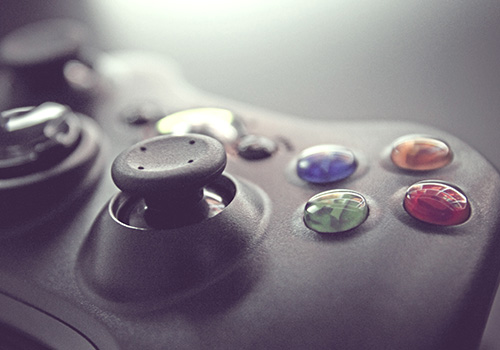 Jim has a unique way of bonding with children and adolescents through Play Therapy, Power Point Presentations, Interactive Games, Recreation Therapy and staying current with the constantly changing world of the children & adolescents. Jim also stays current with adolescents through his 13 years experience in youth ministry in speaks to students at school assemblies, youth groups and conventions.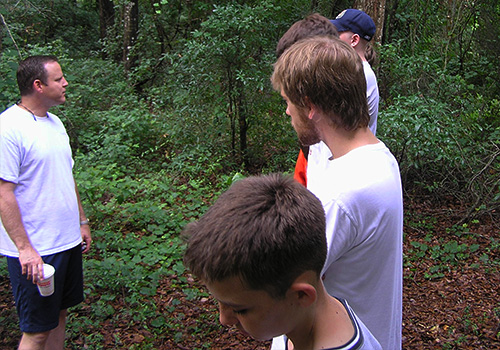 An initial assessment and a plan by the end of your first meeting.

ADHD Parent Coaching – Our innate parenting skills works with 95% of kids, but students with ADHD are in the other 5%.

Simple Behavioral Plans & Positive Reinforcement – Behavior Charts fail for 3 main reasons: All or Nothing rewards, Long Term Rewards, and Inconsistency.

Food for Thought – Learn how Diet and Vitamin deficiencies can exacerbate ADHD symptoms and 85% of our clients do not need medication for ADHD or ADD. Some students may need additional support and can be referred to specialists that can assess neurotransmitters or food sensitivities to work toward a goal to treat ADHD symptoms without the medication. Our staff works with psychiatrists as well that use the least amount of medication if the diet, and supplements do not give a therapeutic response.

"Medication works great at school, but wears off after school right when they need to do their homework!"  We hear this all the time and work with diet and vitamins that can help with focus, internal motivation and also help with mood swings when the medication wears off each day!  We also work with psychiatrists that do genetic testing to help find a medication that is the best fit.

Our experts know your students rights to receive an IEP or 504 Plan and we will advocate for the schools to give accommodations for your child.

Help parents to get on the same page and more.

Jim West, MA, LMHC Specializes in Child/Adult/Adolescent ADD/ADHD
Our ADHD Holistic Approach
In the past several years we have read articles, and watched television programs talking about the negative aspects of ADHD.
ADHD has several positive aspects and if properly treated and educated families can nurture ADHD individuals that possess incredible creativity, entrepreneurial traits, spontaneity, sensitivity, passion and much more.
"ADHD is a Good Thing?" article by James L West, LMHC, NCC
Clients travel from the Central America, the Caribbean, South America, Egypt, Belgium and all over Florida as 85% of patients since 2003 did not need medication or their medication was reduced significantly.
Clients benefited almost immediately from FDA approved supplements/vitamins and dietary changes. We take a holistic approach incorporating, parent/child or adult education, behavior modification, positive reinforcement, coordination with the school, support for the child, dietary interventions and referral for medication consults (if necessary).
"Food for Thought – How what we Eat effects how we Think!" In February 2006 the FDA black labeled several drugs for ADHD. See this link for more information.
Dr. Marc Seigel, MD Professor at NYU states that 25% of teens in the United States are on medication. "Families and pediatricians need to look at what their kids are eating."
The Lancet Journal did a study: "Diet May Help ADHD Kids More than Drugs."
Social Delays | 60% of ADHD Students are behind Socially by up to 25%.  Jim leads a social skills group for ages 6-10, 11-13 and 14-17.
This group is covers anger management, social skills, dealing with perceptions, greeting people, starting conversation, resolving conflict, apologizing, etc.
The group utilizes interactive games focusing on building trust, focusing, not interrupting, etc.
Utilizes short Power Point presentations to maintain attention and focus.
Group also processes appropriate ways to express feelings of frustration or hurt.
Social Delays | 60% of ADHD Students are behind Socially by up to 25%.  Jim leads a social skills group for ages 6-10, 11-13 and 14-17.
This group is covers anger management, social skills, dealing with perceptions, greeting people, starting conversation, resolving conflict, apologizing, etc.
The group utilizes interactive games focusing on building trust, focusing, not interrupting, etc.
Utilizes short Power Point presentations to maintain attention and focus.
Group also processes appropriate ways to express feelings of frustration or hurt.
Choosing the Right Counselor
ADD/ADHD Online Checklists
Deciding to seek out counseling can be very scary, but picking out a specific counselor can sometimes be even scarier. Here at Total Life Counseling you can be sure that your child is receiving the best care possible. We have a highly qualified staff that is full of caring and approachable individuals. These very counselors are often asked to provide advice on local news networks,print media, and radio, as well as speak at various conferences and seminars across the state of Florida. We often hear that it is easy to relate and open up to our counselors, and that is something that we take great pride in. But what makes Total Life Counseling a different, interactive counseling experience?
A positive or negative score does not necessarily mean you do or do not have ADD/ADHD.  This is meant to be a screening tool to help you decide if you should further explore these symptoms with a professional ADHD expert. If you plan to come in for an assessment please bring the results of the checklist in to your session.
Diagnostic & Statistical Manual for Mental Disorders
Diagnostic & Statistical Manual for Mental Disorders (DSM-V) provides criteria for diagnosing ADHD. The criteria are presented here in modified form in order to make them more accessible to the general public. They are listed here for information purposes and should be used only by trained health care providers to diagnose or treat ADHD. DSM-V Criteria for ADHD I. Either A or B:
Six or more of the following symptoms of inattention have been present for at least 6 months to a point that is disruptive and inappropriate for developmental level:
Inattention
Often does not give close attention to details or makes careless mistakes in schoolwork, work, or other activities.
Often has trouble keeping attention on tasks or play activities.
Often does not seem to listen when spoken to directly.
Often does not follow instructions and fails to finish schoolwork, chores, or duties in the workplace (not due to oppositional behavior or failure to understand instructions).
Often has trouble organizing activities.
Often avoids, dislikes, or doesn't want to do things that take a lot of mental effort for a long period of time (such as schoolwork or homework).
Often loses things needed for tasks and activities (e.g. toys, school assignments, pencils, books, or tools).
Is often easily distracted.
Is often forgetful in daily activities.
Six or more of the following symptoms of inattention have been present for at least 6 months to a point that is disruptive and inappropriate for developmental level:
Hyperactivity
Often fidgets with hands or feet or squirms in seat.
Often gets up from seat when remaining in seat is expected.
Often runs about or climbs when and where it is not appropriate (adolescents or adults may feel very restless).
Often has trouble playing or enjoying leisure activities quietly.
Is often "on the go" or often acts as if "driven by a motor".
Often talks excessively.
Impulsivity
Often blurts out answers before questions have been finished.
Often has trouble waiting one's turn.
Often interrupts or intrudes on others (e.g., butts into conversations or games).
Some symptoms that cause impairment were present before age 7 years.
Some impairment from the symptoms is present in two or more settings (e.g. at school/work and at home).
There must be clear evidence of significant impairment in social, school, or work functioning.
The symptoms do not happen only during the course of a Pervasive Developmental Disorder, Schizophrenia, or other Psychotic Disorder. The symptoms are not better accounted for by another mental disorder (e.g. Mood Disorder, Anxiety Disorder, Dissociative Disorder, or a Personality Disorder).
Based on these criteria, three types of ADHD are identified:
ADHD, Combined Type: if both criteria 1A and 1B are met for the past 6 months
ADHD, Predominantly Inattentive Type: if criterion 1A is met but criterion 1B is not met for the past six months
ADHD, Predominantly Hyperactive-Impulsive Type: if Criterion 1B is met but Criterion 1A is not met for the past six months.
American Psychiatric Association: Diagnostic and Statistical Manual of Mental Disorders, Fourth Edition, Text Revision. Washington, DC, American Psychiatric Association, 2014.
Speak To An Expert About ADD ADHD – (407) 248-0030
 Helpful websites related to ADHD
Testimonials
He is doing so well! We are continuing with the diet changes and vitamins and his attitude is so much better. You were right! – kids don't see you for very long [because of the diet, supplements and coaching]! We are so grateful for your help. We were in a bad place before we saw you and I am really amazed at the difference.
So glad you duked it out with us. You always gave way above and beyond what I think most in your field would have. And I don't think anyone else could have reached our teenage son as you did. Thanks from the bottom of my heart.
Jim, thank you again for giving so much of your time on Friday. The feedback I got from everyone that attended was extremely positive. I also gave a copy of your DVD to one of our teachers. Your help will make an enormous difference for Daniel both at home and at school.
Adult ADHD & Bi-Polar | I wanted to Thank You for your suggestions in dealing with my issues. I have made many changes and I am now drug [medication] free!
A late but very big thank you! We wanted to thank you for your counsel with Brian…. you were very encouraging and gave us some great tips the real payoff is to see a notebook loaded with paper, pen and a pencil! That system is being put to use with putting clothes away as well. It speaks volumes! The natural vitamins have helped along with good eating habits. Many blessings back to you and your family!
After just 3 sessions, vitamins and dietary adjustments, "We are going to celebrate a miracle on Thanksgiving. Our son colored in the most beautiful colorful turkey as if I had colored it. For the first time in years he has slept straight through in his own bed all night. He is working independently at school after repeating a year because of attention problems. But the best is, he had a starring role as the preacher in the Thanksgiving program at school. For the first time after years of watching him in programs we heard his voice sing above all others. He followed all the moves and he clearly and confidently spoke his line 3 times to the crowd. This is what we are doing today. Thank you for your help."
"Hope you do not mind my responding to your announcement, but I have been wanting to let you know how much you helped our son! He saw you about a year ago, after I first met you at our Annual Statewide Teachers conference. Your suggestions were great for him, and he continues to take the supplements and last spring made the Dean's List and he was also voted president of his senior class this year! He is now beginning the process of applying to Law School. The supplements has also been a help to my husband who never realized he had ADD until a few years ago! We appreciate your help!"
"He has been on the supplements [about 4 weeks] and he is absolutely amazing. So calm, cooperative, pleasant. He is the most perfect sweet little child parents wish for."

Media Interviews and Seminars with our ADHD Experts
NEWS INTERVIEW: FOX 35 Interviews Child Adolescent Expert Jim West
Fox 35 Interviews Total Life Counseling's ADHD Expert Jim West: ADHD Treatment Alternatives
Media Interviews TLC's Family Expert on Positive Parenting
PREVIEW: Solutions for Oppositional Defiant Students
High Fat effects ADHD & Alternative Holistic Treatments | Jim West | Fox 35
One of our ADHD Students Reduced Meds to Zero | ADHD Linked to Diet | Lancet Study
News 13 Interviews Family who Made Friends with our Social Skills Groups & Camps
PREVIEW: Overcoming ADHD Challenges DVD: Author Jim West
Articles From Our ADHD Experts
Summer is well underway and that means no sleep schedules, no eating schedules and more importantly no screen time schedules and while this may seem like every kids dream, the habits that start in the [...]

Get Ready For Summer Social Skills Camps Orlando Florida FL Summertime is the perfect time to help your child improve his or her social skills in preparation for the upcoming school year.  Does your [...]

College is the beginning of new opportunities, relationships, and identities. In college, a child is in a transition process. They still rely on their parents and need guidance, but they are starting to find [...]

Psychology Today Verified
Professional Memberships:
LMHC MH6561 – State of Florida's Department of Health
NBCC – National Board of Certified Counselors (NBCC)
AACC
Psychology Today Verified
GoodTherapy.org Credentials Verified
Total Life Counseling Center Location
Total Life Counseling Center provides counseling, therapy, coaching, camps and career services for all of central Florida, including: Orlando, Winter Park, Maitland, College Park, Dr. Phillips, Pine Castle, Conway, Windermere, Winter Garden, Ocoee, Oviedo, Longwood, Altamonte Springs, Casselberry, Lake Mary, Sanford, Deland, De Bary, Deltona, Daytona, New Smyrna, Cocoa, Titusville, Merritt Island, Kissimmee, St. Cloud, Celebration, Mt. Dora, the Villages and the tri-cities of Tavares, Eustis and Leesburg.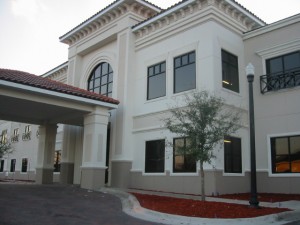 Our counseling, therapy, camps, group, coaching and career services are conveniently located in:
Main Office:
Southwest Orlando FL | Metrowest, Windermere, Winter Garden, FL | 1507 S. Hiawassee Road #101, Orlando, FL 32835
Satellite Offices:
1. Winter Park, FL | Downtown Orlando, Maitland, Altamonte Springs, FL | 1850 Lee Road #215, Winter Park, FL 32789
2. East Orlando, FL | Waterford Lakes UCF | 1850 Alafaya Trail, Orlando, FL 32826
3. Clermont, FL | Minneola Groveland, FL | 100 N. Hwy 27, Clermont, FL 34711
4. Lake Mary, FL | Longwoord, Sanford, Oviedo, Winter Springs, FL | 1325 S International Pkwy #2221, Lake Mary, FL 32746
Teen Resources:
Teens Talk – Central Florida Help Line: (407) 740-7477 or (407) 740-TALK