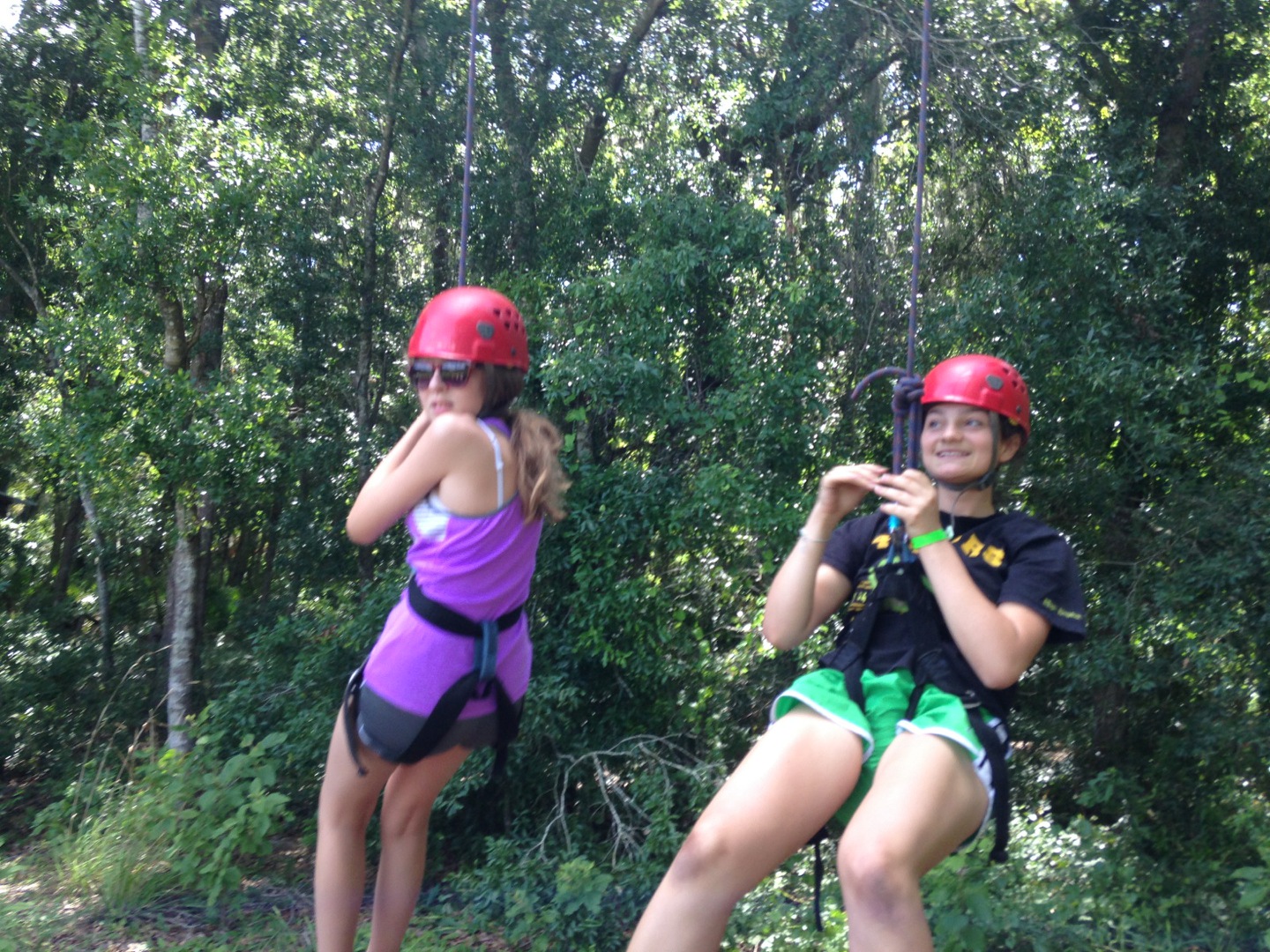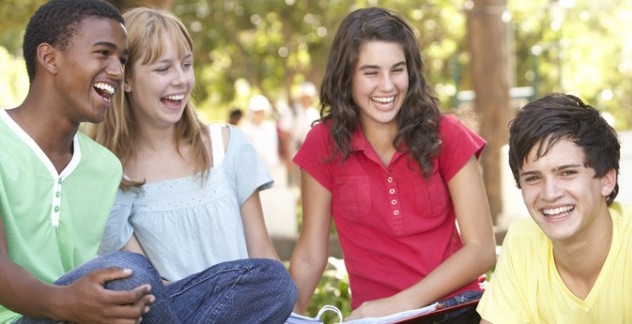 Alternatives to Medication | Elimination Diet and How what we Eat effects How we Think
Orlando ADHD Anxiety Depression Defiance Teen Therapy & Counseling Services in Southwest Orlando, Winter Park, Clermont, Lake Mary & East Orlando Florida FL.
Our expert counselors and therapists are specialized in many mental health issues utilizing various approaches including mentoring, video games, recreation, day camps, summer camps and traditional therapies.
How our Counselors Connect with Teens and Young Adults:
Teens, teenagers and young adults in Orlando, Winter Park, Clermont & East Orlando Florida
We use XBOX 360 on a 7 foot screen, Surround Sound, Popcorn and board games!
One of our counselors is in a Car Club where he Autocrosses and has pictures of his track events and trophies in the office to connect with teens that are interested in cars.
We use humor as the owner of TLC had 2 Teen Comedy Clubs he used to build teens confidence, speaking and acting skills and published several skits performed in his clubs with Youth Specialties.
We can meet teens for lunch, dinner, Starbucks, Planet Smoothie, a driving range, play basketball, throw a football or baseball or most anything to connect with students.
Jim West also had a Skateboard Team with corporate sponsors and built half pipes, ramps, quarter pipes, fun boxes, rail slides, etc.
Ropes Course, climbing wall and team building games for Day Camps, and Summer Camps
Alternatives to Medication for Mental Health: Jim West has clients drive from all over the state of Florida, Central America, South America, the Carribbean, Belgium and more, as he has been able to treat clients with ADHD, Anxiety, Mood Disorders, Depression and more with FDA approved vitamins and dietary modifications in the Orlando area. Since 2003 85% of his clients have not needed medication or used less medication than when they first came to Total Life Counseling Center in the Orlando and Winter Park area.
Teen Adolescent Therapy, Counseling and Coaching Services in Orlando area: Including teen counseling groups and adolescent group therapy.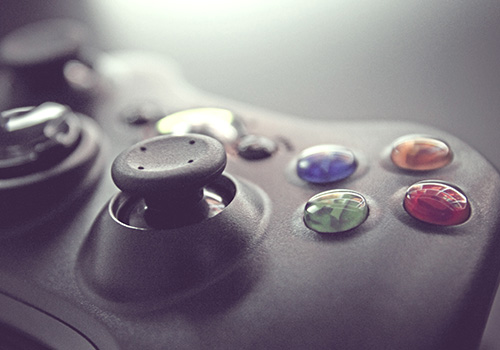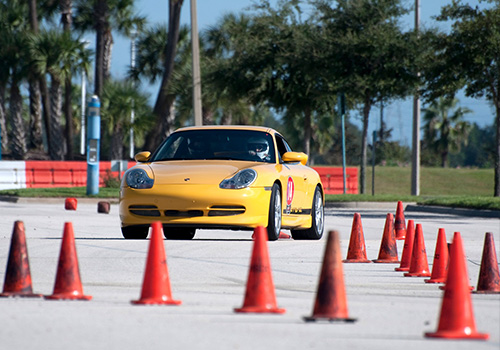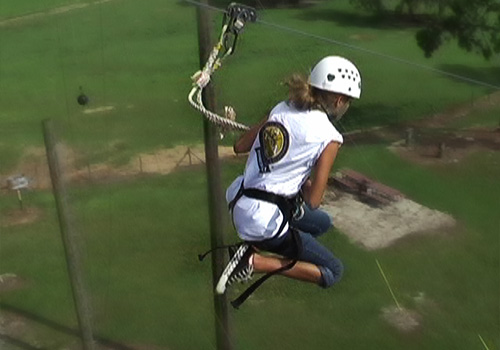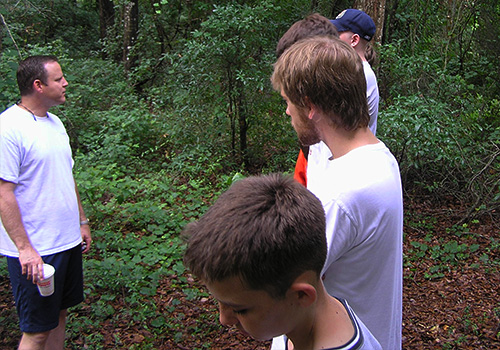 Total Life Counseling Center:
Jim West is the president/owner. Since 2003 Jim has expanded his staff by training counselors his approach to connect with teens to handle the demands and needs of families and teens in Central Florida. Currently we have offices in Metro Orlando including Metro West, Winter Park, East Orlando, Lake Mary and Clermont. Additionally, Jim has always thought of creative experiential treatment approaches to reach those who might not respond to traditional therapies.

Connects quickly with students
Jim has a unique way of bonding with children and adolescents through Play Therapy, Power Point Presentations, Interactive Games, Recreation Therapy and staying current with the constantly changing world of the children & adolescents. Jim also stays current with adolescents through his 13 years experience in youth ministry in speaks to students at school assemblies, youth groups and conventions.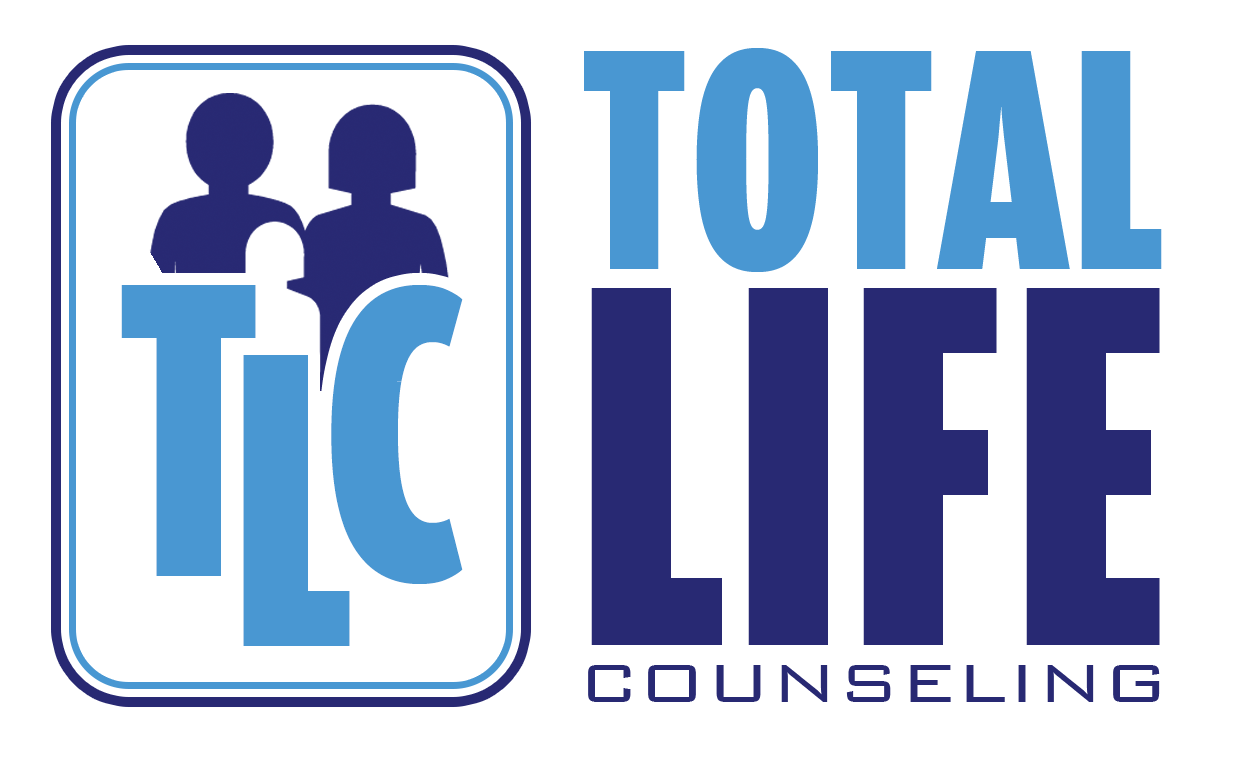 Parent Testimonial
"Jim, you're such a "valuable tool" even though some of the things you explained to our son, his dad and I have explained many times, for some reason they just "get it" better when it comes from a neutral third party. It's great, the way you get "right into their life using humor" and you start building that "trust" and "respect." You definitely have a "Gift," I'm just so thankful we've been given an opportunity to see that "gift" working in our lives."
Media Interviews and Seminars with our Teen Experts
NEWS INTERVIEW: FOX 35 Interviews Child Adolescent Expert Jim West
CBS Interviews TLC Bullying Expert, Jim West on Dr Phillips Hazing Incident
Fox 35 | Total Life Counseling's ADHD Expert Jim West: ADHD Treatment Alternatives
News 13 Interviews Family who Benefited from TLC Groups & Camps
Daily Buzz - Body Image & Teen Self Esteem - Jada Jackson
PREVIEW: Solutions for Oppositional Defiant Students
Media Interviews TLC's Family Expert on Positive Parenting
PREVIEW: Overcoming ADHD Challenges Jim West
Call for a 15 Minutes Complimentary Phone Consultation – (407) 248-0030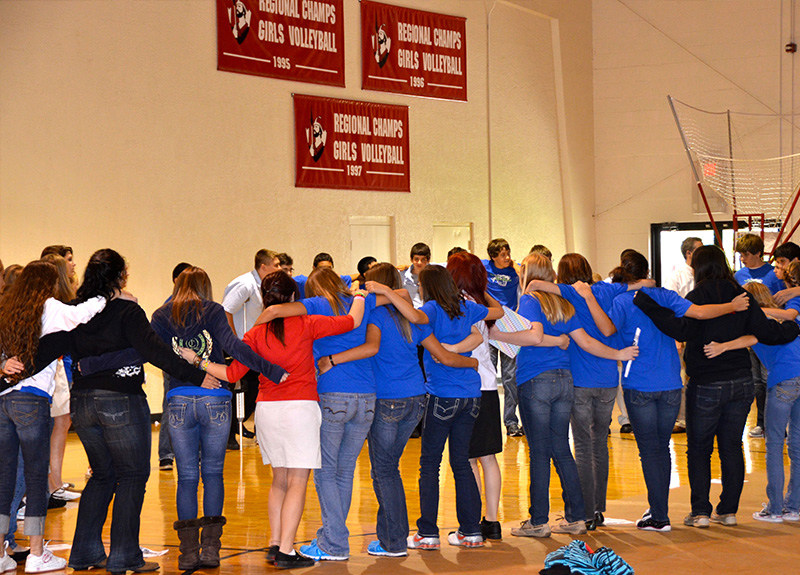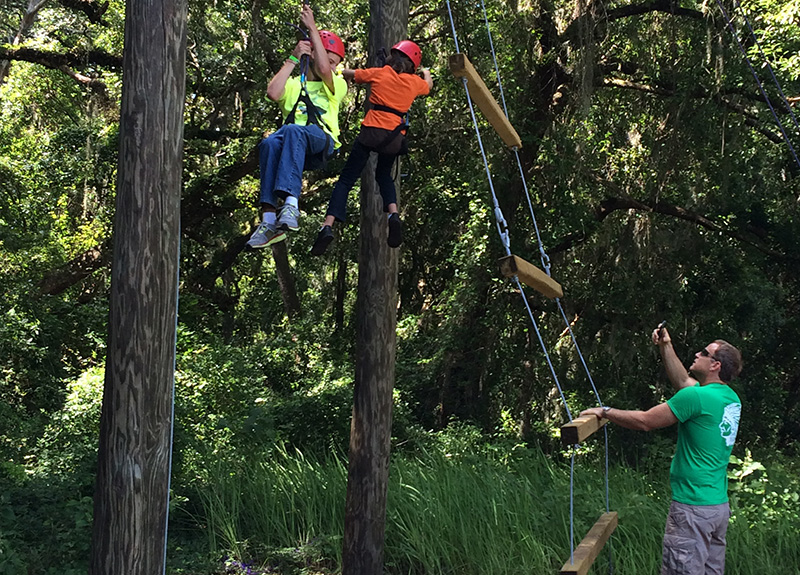 Jim provides retreats for schools as well to help students resolve conflicts and repair past hurts.
Since 2004 incorporating a Challenge Ropes Course and Equestrian program has helped students mature significantly, socially and emotionally, increase confidence, become calmer, more compliant, improved leadership skills, and a more positive influence on their peers.
He is asked to speak across the state of Florida to the following organizations to list a few :

University Behavioral Center and Central Florida Behavioral Hospital (Inpatient Adolescent Hospital) to hundreds of therapists, psychologists, parents and counselors.

Central Florida Association of Marriage and Family Therapists (CFAMFT)

ACSI in Southern California and Florida-Featured Speaker several years in a row for Annual Teachers Accreditation Conference

FACCS (Florida Association of Christian Colleges and Schools) Florida-Featured Speaker several years in a row for Annual Teachers Accreditation Conference.

Orange County School Nurses, Colonial High School, Hunters Creek Middle School, Clarcona & Ocoee Elementary, and Thornbrook Elementary School, more

Seminole County Guidance Counselors Conference

Private Schools: Lake Highand Prep, The First Academy, Foundation Academy, Venice Christian School, The Crenshaw School, St. Petersburg Christian School, and many more.

Jim also is a state approved Qualified Clinical Supervisor for therapists completing their 2 year internship to become a Florida State licensed counselor.

Adrenaline: Youth Group of Horizons Community Church-Gotha Florida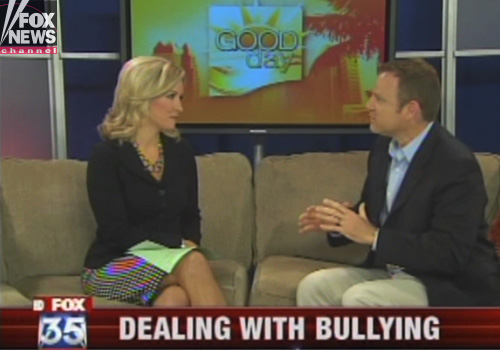 Community Involvement:
Jim West the president of Total Life Counseling Center was the producer of Sunday Night Live (Virginia) & Standing Room Only (a Saturday Night Live type program for High School Students in Lakeland) as well as Club 77. Club 77 was a Smoke Free Drug Free & Alcohol Free club for High School and College age students. Sunday Night Live & Standing Room Only were run by college students and the actors were teenagers entertaining other teens. These programs have built incredible self-confidence and developed talents and leadership skills for many teens. Jim has kept in touch with some of the teens that were involved in these programs and most are now adults involved in their community mentoring adolescents in some way. Jim is in the process of developing similar programs in Orlando.

Jim leads a social skills group for ages 6-10, 11-13 and 14-17. This group is covers anger management, social skills, dealing with perceptions, greeting people, starting conversation, resolving conflict, apologizing, etc. The group utilizes interactive games focusing on building trust, focusing, not interrupting, etc. The group also utilizes short Power Point presentations to maintain attention and focus. The group also processes appropriate ways to express feelings of frustration or hurt.
Total Life Counseling Center provides counseling, therapy, coaching, camps and career services for all of central Florida, including: Orlando, Winter Park, Maitland, College Park, Dr. Phillips, Pine Castle, Conway, Windermere, Winter Garden, Ocoee, Oviedo, Longwood, Altamonte Springs, Casselberry, Lake Mary, Sanford, Deland, De Bary, Deltona, Daytona, New Smyrna, Cocoa, Titusville, Merritt Island, Kissimmee, St. Cloud, Celebration, Mt. Dora, the Villages and the tri-cities of Tavares, Eustis and Leesburg.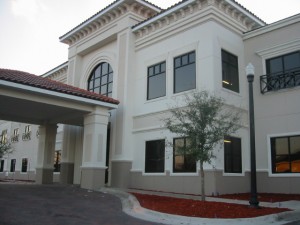 Our counseling, therapy, camps, group, coaching and career services are conveniently located in:
Main Office:
Southwest Orlando FL | Metrowest, Windermere, Winter Garden, FL | 1507 S. Hiawassee Road #101, Orlando, FL 32835
Satellite Offices:
1. Winter Park, FL | Downtown Orlando, Maitland, Altamonte Springs, FL | 1850 Lee Road #215, Winter Park, FL 32789
2. East Orlando, FL | Waterford Lakes UCF | 13013 Founders Square Dr, Orlando, FL 32828
3. Clermont, FL | Minneola Groveland, FL | 100 N. Hwy 27, Clermont, FL 34711
4. Lake Mary, FL | Longwoord, Sanford, Oviedo, Winter Springs, FL | 1325 S International Pkwy #2221, Lake Mary, FL 32746
Teen Resources:
Teens Talk – Central Florida Help Line: (407) 740-7477 or (407) 740-TALK

Psychology Today Verified
Professional Memberships:
LMHC MH6561 – State of Florida's Department of Health
NBCC – National Board of Certified Counselors (NBCC)
AACC
Psychology Today Verified
GoodTherapy.org Credentials Verified
Call for a 15 Minutes Complimentary Phone Consultation – (407) 248-0030
Professional Referral Sources
Orlando
Clermont

Criminal Attorneys

Joe Pate – Attorney – Criminal & Juvenile, IEP School Advocate Pates Law Group, P.A. (407) 896-1166
Wade Boyette & Heath Nailos
(352)-394-2103
Bill & Zahra Umansky – Umansky Law Firm– Criminal & Juvenile (407) 228-3838
Anthony Diaz (407) 774-4949

Holistic Doctors

Dr. Donna Johnston Healing Alternatives (407) 682-7111
Paul Sorchy, Clermont Chiropractic (352) 394-7577
Dr. Kirt Kalidas, MD The Center for Natural & Integrative Medicine (407) 355-9246
Dr. Lee, Acupunturist & Holistic Doctor
Dr. Scott Vanlue, MD Everything Well (407) 862-5637

Family Physician & Dietician

Allilin Family Medicine (407) 657-2111
Dr. Rick Baxley (407) 246-7001
Alice Baker, RD, LDN – Dietician Joyful Nutrition
(407) 340-8251
Dr. Jennifer Bourst – Unity Family Chiropractic Center
(407) 460-0985

Pediatricians

Pediatricians

Dr. Barry Yarckin
West Orange Pediatrics (407) 290-9355
Dr. Usmani, Dr. Patel
Clermont Pediatrics (352) 394-7125
Dr. Cardona Windermere Pediatrics (407) 297-0080
Dr. Jill Watson (352) 536-9336‎
Dr Cornelia Franz (407) 857-8860
Dr. Janette Rivera (352) 536-9336

Vitamin Store

Vitamin Store

Whole Foods
(407) 355-7500
Clermont Herb Shoppe & Spa
(352) 243-3588

Resources for Special Needs Children

 Visual Therapy
Aliccia Braccia School Psychologist
Center for Health, Learning and Achievement:
(407) 298-8995
 Dr.Allison Toler, Developmental Optometrist
Vision Development Center 
352-243-4673
Bright Feats (407) 461-4847
Nathaniel's Hope (407) 857-8224

Inpatient Health Services for Children

Central Florida Behavioral (407) 370-0111
University Behavioral (407) 281-7000
La Amistad (407) 647-0660

Occupational Therapist

Learn to Learn 407-275-5550
Achieve Pediatric Therapy, Heather Gray
(407) 277-5400 (Dr Phillips) or 407-277-5400 (East Orlando)

Psychiatrist

Psychiatrist

Dr. Heidi Napolitano, MD The Happy Mind Company
(407) 704-1461
Dr. Dhungana
Serenity Health
(352) 241-9282
Dr Syed Quadri (407) 270-7702
Dr. Morales
Child Psychiatrist – Oviedo
(407) 365-0440
Dr. Alvarez-Jacobs
Esperanza Behavioral Health (407) 226-3733
Dr. Herndon Harding
(407) 671-0057 – Winter Park

Psychologist

Dr. Charlene Messenger – Educational Psychologist
(407) 895-0540
William Steven, PhD – Educational and Forensic Psychologist
(352) 365-2243
Alicia Braccia, MA, CAS, ABSNPFl – School & Educational
Center for Health Learning & Achievement (407) 298-8995
 Pam Lindemann
IEP Advocate
407-342-9836
Clarice L. Honeywell, M.S., NCSP – School/Educational
The Psychology & Counseling Group (407) 523-1213
Dr. Patrick Gorman, DPSY, PSYD – Neuro-Developmental
(407) 644-7792
Denton Kurtz, School Psychologist (407) 629-9003
Wanda Eppes – Dr. Wanda Eppes & Associates
(407) 677-4001

Residential Addictions

Central Florida Behavioral Hospital (407) 370-0111
Center for Drug Free Living (877) 766-5909
La Amistad Behavioral Health (Maitland) (407) 647-0660
The Grove (407) 327-1765
Seminole Mental Health (407) 831-2411
Orlando Recovery Center (407) 739-6415 Kevin Reese

Eating Disorder IOP

Blue Horizons, partnered with Remuda Ranch
(407) 719-6294
Eudine Harry MD
Center for Medical Weight Loss of Orlando
(407) 480-3339
Wekiva Springs Center (Jacksonville) (904) 296-3533
Rega Mental Health Center (Coral Springs)
(954) 346-8300
Renew Center of Florida (Boca Raton)
954-907-3446