Substance Abuse Counseling and Therapy Services in Orlando, Central Florida, Winter Park, Clermont, Lake Mary & East Orlando Florida
What Is Addiction?
Addictions to alcohol or drugs is a symptom, not a cause, and not a disease. This is taking a biochemical approach to treating addictions. Alcohol or drug addiction is triggered by either mental or physical pain. Alcohol and drugs are used as a way to cope with the pain. So to heal your alcohol or drug addiction you must look for the underlying cause and heal this. Then the addiction will cease because the pain subsides and so does the need for alcohol or drugs.
Total Life In The News
Total Life Counseling Substance Abuse Experts Have Been Featured On Multiple TV Networks and News Stations:

Our substance abuse experts have participated in over 150 national & local news interviews and they are here for you!
At Total Life Counseling Center our Counselors are Experts for National and Local TV, Radio and Print Media. We have an excellent reputation amongst graduate & private schools, attorneys, doctors, therapists, providers and corporations.  We strive to ensure our therapists have diverse clinical backgrounds, to allow us to match each client to the therapist that will best meet his or her needs.
What are the Underlying Causes that Trigger Alcohol or Substance Addiction?
Many of the underlying causes that trigger addiction are:
Low self-esteem
Depression
Anxiety
Panic attacks
Loss of loved ones
Trauma
Molestation
Headaches
Insomnia
Many sorts of physical pain
Chemical imbalance
Neurotransmitter imbalance
Weak drive
ADD
Lack of purpose, and family turmoil
There are many more underlying causes, but those are some of the most common. It's underlying problems like these that drive people to use drugs and alcohol. When these causes are addressed and heal you have just accomplished a major component in obtaining the alcohol and drug free healthy lifestyle you deserve.
There will be Intake Questions for new clients such as:
How long have you been drinking/using alcohol or drugs?
Who else in your family drinks/uses alcohol or drugs?
What happened the last time you used alcohol or drugs?
What emotions are you trying to tranquilize or avoid from using alcohol or drugs?
What loss/emptiness are you trying to fill with extra use of alcohol or drugs?
What would you focus on if you didn't obsess about alcohol or drugs anymore?
How would you spend your time if you didn't use alcohol or drugs compulsively anymore?
What is the downside of not using alcohol or drugs?
What is the upside of not using alcohol or drugs?
There are options for addiction treatment which can include utilizing EFT, Emotional Freedom Technique.
Key Issues Addressed:
Relapse Prevention Planning and Relapse Management
Substance Loss & Grief Issues
Anger Management
Family Issues
Stress Management
Social Interactions
Each individual in Addictions Counseling will need to take the time necessary in treatment based on what the addiction is and how long the person has been using alcohol or drugs. Each person's treatment is Individualized to best meet their needs. Two components are looked at to help determine the length of treatment to include:
How high is the person's willingness to learn, and how high is the person's willingness to change.
Every person deserves to have the optimal, healthy lifestyle free from any addiction and they deserve a respectful, nonjudgmental, and supportive approach throughout their time in treatment.
The goals for what the client wants to achieve is where we both start in therapy. Abstaining from alcohol and drug use is always the best choice to make, opting for a healthy lifestyle, one free from the pains addictions can create in every area of your life.
A goal to detoxify your body from harmful toxins will also be a goal to achieve in therapy.
Another primary goal in treatment for addictions would be to look for and treat the emotional themes which need to be addressed. Some of these themes include:
Deprivation
Abandonment
Loss
Loneliness/Emptiness
Anxiety
Guilt
Fear
Anger
Depression
Emotional Freedom Technique (EFT) is based on the ancient Chinese meridian system to relieve emotional issues and pain. EFT balances the energy system with a tapping procedure by stimulating designated acupressure points on the face and body. This process restores balance to the energy system, neutralizing emotional conflicts and allowing the body and mind to resume their natural healing abilities. EFT belongs to a new class of treatments referred to as Energy Psychology. EFT states that any negative emotional feeling is due to a disruption in the energy system.
Fred P. Gallo, PhD., author of Energy Psychology: "In my estimation, EFT is one of the most powerful treatments available. It is rapid, dramatic, and deep."
EFT can be used for everything, any problem a person has whether it is emotional or physical in nature. EFT can relieve anxiety, obsessive compulsion disorders, depression, addictions, relationship problems, pain in the body, etc. Whatever your problem is can be addressed by applying EFT. There are usually layers of aspects to one specific problem and EFT can address the major problem and the underlying aspects to the problem.
Continual support is provided in a safe therapeutic environment for clients who need help with an addiction problem. A Nonjudgmental approach is taken for clients. There are no harsh labels applied to a person with an addiction. The problem is separated from the person. Instead of labelling someone an alcoholic or addict, the person has a problem with alcohol or drugs. Treatment is provided from within the person, not to the person. True healing takes place from within.
Clients can expect a holistic approach to address any nutritional needs which should be addressed from a prolonged exposure to alcohol and drugs.
Traditional psychotherapy is also utilized in treatment with my clients.
Our substance abuse assessments and treatment counselors are approachable and relational. We treat Addictions for Adults and Adolescents and currently offering the following services in the Orlando, Windermere, Metro West, Dr. Phillips, Lake Mary, and Winter Park area.
Call for a Complimentary 15 Minute Phone Consultation
Se Habla Español: We have Portuguese and Spanish speaking counselors as well.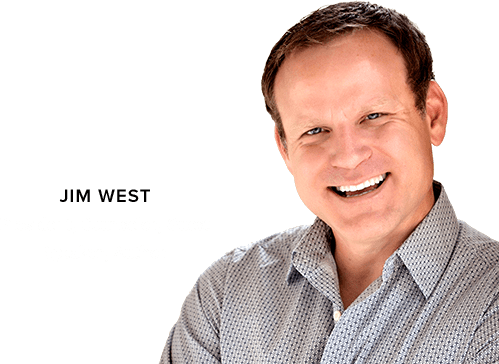 Testimonials
A Few Kind Words From Satisfied Clients
"After rehab Dana has helped me maintain sobriety for 4 years with continued therapy and support! Thank you so much. I have found happiness, freedom and purpose in my life again!"
Female
"Dana helped me with long term sobriety by helping me to live one day at a time while working on my underlying issues that were feeding my addiction! Thank you so much for helping me find inner peace because I no longer need substances to feel better!"
Adult Male
"Along with AA meetings and working on my childhood trauma Dana helped me working through my issues and find contentment without drugs!" "Thank you so much Dana! You are an Angel!"
Female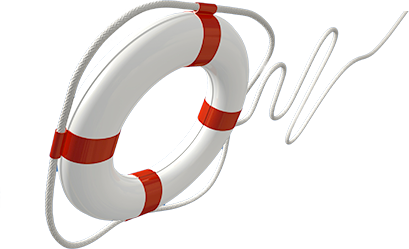 We can help!  Call us today.
Call For a Complimentary 15 Minute Phone Consultation.  Se Habla Español: We have Portuguese and Spanish speaking counselors as well.
Total Life Blog
Substance Abuse Tips From our TLC Therapists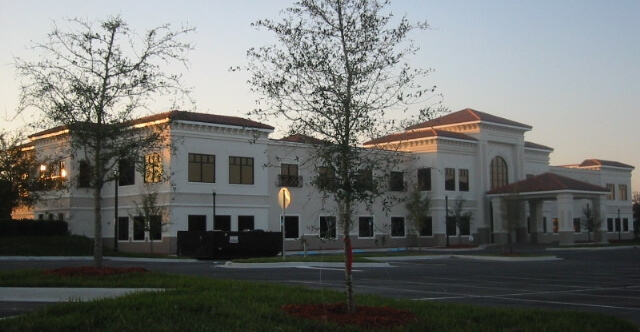 Total Life Counseling Center provides counseling, therapy, coaching, camps and career services for all of central Florida, including: Orlando, Winter Park, Maitland, College Park, Dr. Phillips, Pine Castle, Conway, Windermere, Winter Garden, Ocoee, Oviedo, Longwood, Altamonte Springs, Casselberry, Lake Mary, Sanford, Deland, De Bary, Deltona, Daytona, New Smyrna, Cocoa, Titusville, Merritt Island, Kissimmee, St. Cloud, Celebration, Mt. Dora, the Villages and the tri-cities of Tavares, Eustis and Leesburg.
Our counseling, therapy, camps, group, coaching and family services are conveniently located in:
Main Office:
Southwest Orlando FL | Metrowest, Windermere, Winter Garden, FL | 1507 S. Hiawassee Road #101, Orlando, FL 32835
Satellite Offices:
1. Winter Park, FL | Downtown Orlando, Maitland, Altamonte Springs, FL | 1850 Lee Road #215, Winter Park, FL 32789
2. East Orlando, FL | Waterford Lakes UCF | 13013 Founders Square Dr, Orlando, FL 32828
3. Clermont, FL | Minneola Groveland, FL | 100 N. Hwy 27, Clermont, FL 34711
4. Lake Mary, FL | Longwoord, Sanford, Oviedo, Winter Springs, FL | 1325 S International Pkwy #2221, Lake Mary, FL 32746