Holistic Alternative Natural Treatments Vitamins and Diet Video Help for ADHD, Anxiety, BiPolar and Depression Instead of Medication
Why Jim West specializes in the Alternative Treatments!
Since 1994 I have specialized in ADHD and people would come to my office with horrible side effects from not only the ADHD Medications, but also from Depression, Bipolar and Anxiety medications! The reason I specialized in ADHD was because my father had ADHD and became a millionaire and then lost it all after 4 marriages and ended up living with his mother before he passed away! My brother also has ADHD and my mother rode him all the way through elementary, middle and high school as well as college to get a 4 year degree!! He is now a great husband, father and leader and is making a difference in the lives of teenagers. I want you to avoid the mess my father had to go through and I want to share how my brother turned out to be a good organized leader. Let me help you and your child or teen realize their potential in the same way!
What We Eat Effects How We Think, Feel & Focus

NPR released information on a study March 12, 2011, in the Lancet, indicating 64% of the students that exhibited ADHD symptoms actually had a hypersensitivity to some foods." What's interesting is Jim West has been treating kids with ADHD, ODD, Depression, Anxiety and Mood disorder the same way since 2003. Around 85% of students do not need medication for these issues as often changing diet, adding supplements, and increasing exercise or activity levels can do the trick.
Medication Is Not Always The Answer

"I don't want to put my kids on medication!"
"I won't do this to my child!"
"There has got to be another way!"
We hear comments like these almost daily, from parents looking for another solution for their child, as well as from adults looking for alternatives to medication for themselves. In our experience, we find that most of our clients do not need medication!
Rule Out Medical

There are some cases where dietary adjustments and supplements may not be enough, and we refer to doctors to evaluate several issues including thyroid, food allergies, hormones, insulin resistance, neurotransmitters, and to rule out neurological issues, trauma and/or other medical issues.
Rule Out Past Hurts

Past hurts, or prior traumas, might be responsible for symptoms such of anxiety, depression, or misbehavior, among others. The right trauma therapy, along with dietary adjustments and supplements, may be all you need to get back on track and feeling better.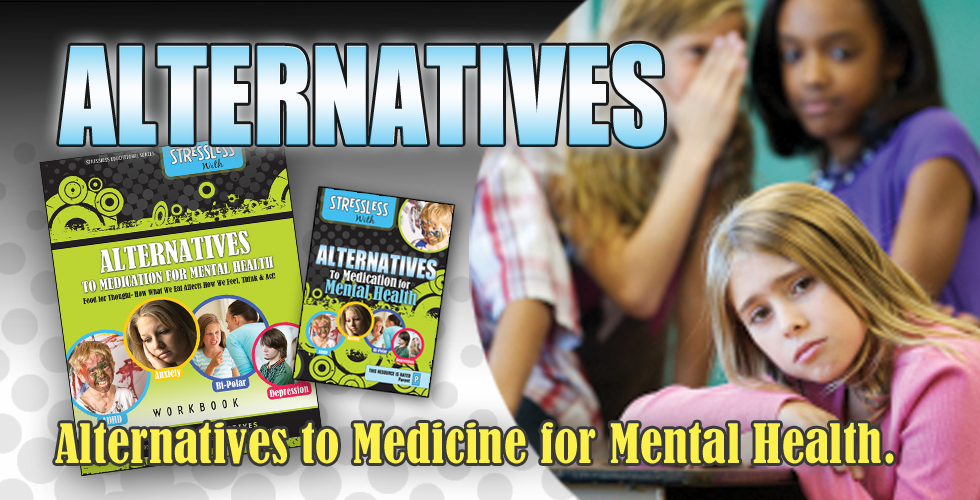 The Average Sugar Consumption

Students have the following routine and eat up to 2-5 lbs of carbohydrates, starch & sugar per month:
Eat breakfast and burn carbohydrates off walking to school

Walk back for lunch

Burn carbohydrates off walking back to school

Walk home about the time their parents are home from work

Eat a snack and do homework

Go outside and play to burn off the carbohydrates again

Eat dinner and get ready for bed
The average student eats 21 lbs of sugar per month or 5 lbs per week (4 times the worlds average consumption per person):
Eat breakfast and sit in a vehicle and carbohydrates turn to sugar

Eat lunch and sit in class and crash mentally from the sugar rush

Sit in a vehicle on the way home

Eat a Snack and and carbohydrates turn to sugar then another sugar crash and sit to do Homework

Play on the computer or video games until parents get home.

Eat dinner, sit around watching T.V. and get ready for bed

Fox News Interviews Jim West about recent study linking High Fat Diets to ADHD symptoms
News Interviews client that used the Alternatives to Medication Program and went from 2 Medications to No Medications
ADHD Classroom Solutions Parenting Video Tips for Home and School
https://youtu.be/Pkz1DmB74ag
Alternatives to Medication | Elimination Diet and How what we Eat effects How we Think
What is Autistic Spectrum Disorder, Celebrities with ASD & the Gut Brain Connection
What others have said about Expert Jim West's approach to the Alternatives to Medication
"A late but very big thank you! We wanted to thank you for your counsel with Brian…. you were very encouraging and gave us some great tips the real payoff is to see a notebook loaded with paper, pen and a pencil! That system is being put to use with putting clothes away as well. It speaks volumes! The natural vitamins have helped along with good eating habits. Many blessings back to you and your family!"
The Vitamins and Dietary Adjustments, "We are going to celebrate a miracle on Thanksgiving. Our son colored in the most beautiful colorful turkey as if I had colored it. For the first time in years he has slept straight through in his own bed all night. He is working independently at school after repeating a year because of attention problems. But the best is, he had a starring role as the preacher in the Thanksgiving program at school. For the first time after years of watching him in programs we heard his voice sing above all others. He followed all the moves and he clearly and confidently spoke his line 3 times to the crowd. This is what we are doing today. Thank you for your help."
Hope you do not mind my responding to your announcement, but I have been wanting "to let you know how much you helped our son! He saw you about a year ago, and your suggestions were great for him, and he continues to take the supplements and last spring made the Dean's List and he was also voted president of his senior class this year! He is now beginning the process of applying to Law School. The supplements has also been a help to my husband who never realized he had ADD until a few years ago! We appreciate your help!"
"He has been on the supplements [about 4 weeks] and he is absolutely amazing. So calm, cooperative, pleasant. He is the most perfect sweet little child parents wish for."
Complimentary Excerpt from the Alternatives to Medication Program as I really want to Help You like so many others!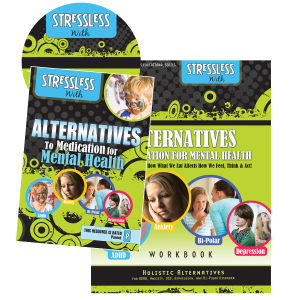 Alternatives to Medication
Total Program Video & Workbook Combo | Price: $35.00
Effects of High Carbohydrates and Sugars
Sugar and carbohydrates are meant to give us a burst of energy for us to burn. However, due to our fast pace and how far we live from school and work we eat carbs (cereal, pancakes, waffles, Pop Tarts) and sit, eat and sit, eat and sit, each day! Additionally, carbohydrates are easy and convenient and as Americans we love convenience. We are the #1 "Consumers" in the world and thus "consume" 6 times more carbohydrates than the rest of the world.
80% of students in America are deficient in Magnesium. If we consume too many carbohydrates our bodies can not absorb Magnesium. Magnesium is calming, helps us manage stress, increases focus, & it's a natural muscle relaxer.

If we do not absorb Magnesium it's difficult to absorb Calcium which has many health benefits including improved sleep patterns, bone growth and density, it calms and helps with focus.

Too many carbohydrates also effects the absorption of chromium which helps to balance our sugar levels.

25% of kids between 6-10 years of age have high blood pressure and at risk for hypertension and heart disease

1 out of 6 children are obese and 1 out of 3 are overweight.

Unused Carbs causes spurts of energy, multiple mental energy crashes (trouble focusing on uninteresting tasks at school or work), the strong desire for more carbs and increased appetite, and weight gain.

These Carbohydrate crashes happen each time we eat too many carbohydrates and effects our mental energy more and more throughout the day as we expend energy. Making it more difficult to do homework, household chores and tasks and effects our moods and how we handle frustration.

At risk for Diabetes: Diabetes is 95% preventable but recently moved up to the #5 killer of Americans.
What can we do about this?
Encourage more exercise and physical activity with sports, recreation, family walks, biking, etc.
Limit computer and video games to 30-60 minutes per day to encourage social and play interaction with peers.

Increase the Protein to Carbohydrate ratio

Eat light meals at night with some carbohydrates to help us crash at night and improve deep sleep.

Avoid Red Meat and Pork at night as it takes 8-12 hours to metabolize. When we metabolize we create energy and dinner time is the time we should be winding down.

If kids are picky eaters discuss vitamins and supplements with your doctor.

Watch out for Yellow, Red and Orange Food Coloring according to Dr. Oz

Yellow Food coloring linked to a variety of immunologic responses have been attributed to tartrazine ingestion, including anxiety, migraines, clinical depression, blurred vision, itching, general weakness, heatwaves, feeling of suffocation, purple skin patches, and sleep disturbance. Certain people who are exposed to the dye experience symptoms of tartrazine sensitivity even at extremely small doses, some for periods up to 72 hours after exposure. In children, asthma attacks and hives have been claimed, as well as supposed links to thyroid tumors, chromosomal damage, and hyperactivity.

Orange food coloring is a synthetic yellow azo dye, manufactured from aromatic hydrocarbonsfrom petroleum.
Changing how we eat directly effects how we think, feel, and act! Start today to modify how we eat at home, work and school and see a huge difference in improved focus, productivity and energy levels. Please consult with your physician about this article as everyone's nutritional needs vary.
NPR Story – The Lancet Journal did a study: "Diet May Help ADHD Kids More than Drugs."
Jim West has presented "Food for Thought" for University of Central Florida medical clinics, Lake Highland Preparatory School's Edison program, Pediatricians and others.
DOWNLOAD A SAMPLE OF OUR ADHD WORKBOOK WITH THE FOOD FOR THOUGHT DIET
Save on Shipping & Handling by watching this program online.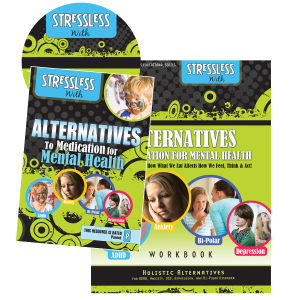 Alternatives to Medication
Total Program Video & Workbook Combo | Price: $35.00
Topics for Alternatives to Medication

Food for Thought – How what we eat effects how we think

Food for Thought – Dietary Recommendations

Dietary Suggestions

Supplemental Suggestions

What is Serotonin?

Building Serotonin

Suggested Supplements – Depression

Suggested Supplements – Bipolar


Supplemental Suggestions – Anxiety

Supplemental Suggestions – ADHD or ADD
There is a 30 Day Money Back Guarantee! We are sure you will be satisfied and you can keep the workbook and video even after getting a full refund!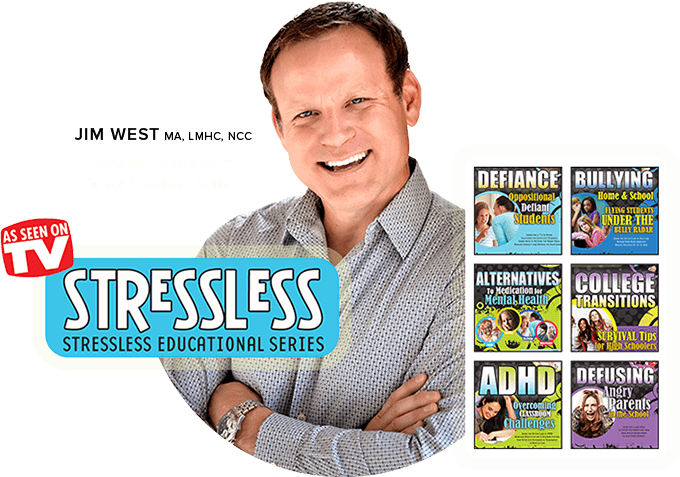 Jim West, MA, LMHC, NCC
is an author, international communicator, coach, nationally certified and licensed counselor and specializes in Oppositional Defiance & Attention Deficit Disorder.
Consultation Services
Additionally, Jim West is available to implement this Consultation and others at your school or youth group.
Call us at 407-248-0030 or use our Contact Us form. Please include your name, company/organization, date and location. We will follow up with you directly about scheduling to add greater value to your audience. Thanks!
Call Us for a 15 Minutes Complimentary Phone Consultation about Individual or Skype Coaching– (407) 248-0030