Baby Boomers & Midlife Crisis | Tips to Survive the Aging Process
When baby-boomer sex symbol Meryl Streep hit the silver screen as Miranda Priestly in the blockbuster movie "Devil Wears Prada," no one would have guessed that the generation of baby boomers would have a long list of "woes" to address.
A Daytona Beach news journal article reports, "The nation's 70 million baby boomers, now aged 48 to 66, find themselves coping with a numbing range of expected and unexpected midlife changes, including divorce, the death of parents, the diminishment of health and youth, and these days, the loss of jobs and homes, as well. "
Baby boomers are approaching their time of retirement and many questions must be answered to assist in making the transition. Baby boomers are the generation born between 1946 and 1964. America saw a huge leap in births during this period and there has not been a birth explosion like it in history. Now that baby-boomers are entering into retirement, many concerns are at the forefront of their minds: family, job, career changes, finances, retirement, economic losses, aging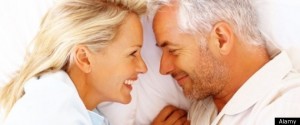 and relationships.
Midlife often brings about a steady decline of loss and uncertainty. Some of these losses are natural, while others are unexpected surprises. The common midlife crisis issues consist of deaths of parents, aging and empty nest syndrome. However, the unexpected crises may be the death of a spouse or sibling, loss of job or financial stability and/or critical health problems.
Despite areas of uncertainty in your midlife, Douglas Labier, business psychologist and psychoanalytic psychotherapist in Washington, DC; and Director of the Center for Progressive Development believes that this period of time should be a time for great possibility and growth. According to a Huffington Post article, "Researchers have found that stress peaks in the middle of life — but so does confidence, sense of purpose and judgment. Douglas LaBier calls the boomer generation's reinvention of midlife a renewed sense of what's possible…If you can embrace what happens, you'll turn what you experience into new growth."
LaBier suggests the following for embracing the positives of midlife:
Learn to embrace bot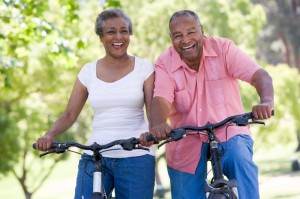 h the "positive" and "negative" experiences of midlife is the path to growing up into full adulthood. That's especially relevant to the Post 50 years. So — here are five suggested steps:
1)   Elevate and Expand Yourself | Build the core emotional and mental strengths of empathy and compassion.
2)   Embrace Death And Impermanence | But embracing them can lead to more intense connection with what really matters to you — what to go after, while there's still time; and what to let pass by finding that awareness of death spurs re-thinking about your goals and values. It can also lead to greater physical health, through increasing your focus on healthy practices.
3)   Identify Your Purpose | Research finds that midlifers who have a sense of purpose are more likely to have slower rates of mental decline as they age.
4)   Resolve, Reconcile And Reframe Life Experiences | This includes choosing to resolve old emotional and family issues or grievances. You can do this with family counseling in Dallas Texas.
5)   Look in Front of You, Not Behind | Recognize that the one impact you can have on your life is how you conduct yourself in the aftermath of all your previous life experiences. Other research confirms that looking in front and not behind allows positive emotions to blossom. That helps you become more open and able to build resources for rebounding from adversity and stress; for becoming more open and flexible. And, especially, to be appreciative of whatever good you find in your daily circumstances.
More Videos on This Topic 
NOTE: Freely redistribute this resource, electronically or in print, provided you leave the authors, name, credentials, and contact information below intact and include a link to this article.
AUTHOR: Jada Jackson, MS, LMHC – Communicator, Coach & Licensed Mental Health Counselor provides therapy services in Dallas Texas. If you are in need of Dallas counseling for couples need help with facing your midlife years, you can reach Jada at: (469) 757-5215