How to maximize the 'Happy Gene' | 4 Tips to be happy
University of South Florida, Columbia University, and the New York State Psychiatry Institute identified a gene that appears to make women happy. The "happy" gene seems to bring significant happiness to women, but not men. The study published in Progress in Neuro-Psychopharmacology & Biological Psychiatry suggests that the low-expression of the MAOA (monoamine oxidase A) gene is associated to elevated levels of happiness in women.
More Videos on This Topic 
So how does this happy gene affect women?
According to head author Henian Chen, MD, PhD, ""This is the first happiness gene for women. I was surprised by the result, because low expression of MAOA has been related to some negative outcomes like alcoholism, aggressiveness and antisocial behavior. It's even called the warrior gene by some scientists, but, at least for women, our study points to a brighter side of this gene."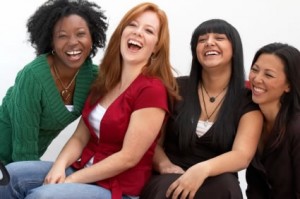 Usually, women experience higher incidents of mood disorders and anxiety, however, women also experience greater happiness than men. So, how can women maximize the 'happy' gene? Here are tips to promote happiness:
1.  Let go of past baggage! Carrying emotional baggage and negative experiences into your future is a sure way to squash the effects of the 'happy' gene. Remember, forgiveness is the perfect way to let go of past hurts, pains and betrayal.
2.  Develop a healthy support system! One of the basic human needs is love and community. Humans thrive on relationships and connections. Healthy relationships will continue to promote happiness in your life.
3.  Pursue your passions and dreams! It is important to follow your dreams. Many Americans live their entire lives and never pursue their dreams. Your happiness may be found in your pursuit of your passion!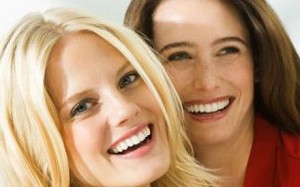 4.  Don't Worry, Be Happy! Anxiety is a happiness killer. Remember, happiness is a choice.
"Today, psychologists who study happiness heartily agree. The intention to be happy is the first of The 9 Choices of Happy People listed by authors Rick Foster and Greg Hicks in their book of the same name. Intention is the active desire and commitment to be happy. It's the decision to consciously choose attitudes and behaviors that lead to happiness over unhappiness."
If you need help making the right choices for happiness, consider contacting a trusted professional for Dallas anxiety therapy services.
NOTE: Freely redistribute this resource, electronically or in print, provided you leave the authors, name, credentials, and contact information below intact and include a link to this article.
AUTHOR: Jada Jackson, MS, LMHC – Communicator, Coach & Licensed Mental Health Counselor working with couples, teens, young adults and women empowerment issues in Dallas. If you are looking for Dallas Anxiety Counseling Services, Jada Jackson can be reached at (469) 757-5215 .