Facebook's Sheryl Sandberg | Women in Leadership & Workplace | 3 Tips for Women Empowerment
Harvard graduate and Facebook CEO, Sheryl Sandberg is making headlines with her unconventional approach to women and business. The businesswoman and mother of two speaks out to empower women to rally together and take responsibility for becoming a stronger presence in the workforce. According to critics, Sandberg's new book "Lean in: Women, Work and the Will to Lead" does not take into account the average woman and those that struggle to balance the roles of businesswoman, mother, and wife. Others suggest that Sandberg rallies for women across the board and believes that ALL women should have the motivation and courage to succeed in the world of business. According to Sandberg's TED discussion, she asserts "The numbers tell the story quite clearly. 190 heads of state — nine are women. Of all the people in parliament in the world, 13 percent are women. In the corporate sector, women at the top, C-level jobs, board seats — tops out at 15, 16 percent. The numbers have not moved since 2002 and are going in the wrong direction. And even in the non-profit world, a world we sometimes think of as being led by more women, women at the top: 20 percent."
Fox 35 Orlando Interviews Expert Dr. Jada Jackson Collins, Ed.D about Lean In & Sheryl Sandberg
More Videos on This Topic 
After assessing the statistics for women in the workforce, Sandberg concludes there are three areas of importance…she says, "I'm not saying that staying in the workforce is the right thing for everyone. My talk today is about what the messages are if you do want to stay in the workforce, and I think there are three. One, sit at the table. Two, make your partner a real partner. And three, don't leave before you leave."
According to Sandberg, women should: (1) not feel inferior to men in the workplace, (2) encourage partners share equal responsibility in the home, and (3) commit to new opportunities in the workforce.
So, how can women balance the roles and responsibilities of our modern culture? Here are 3 ways to find balance:
Tip #1: CHANGE THE WAY YOU THINK!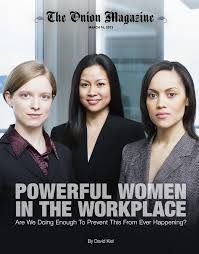 History suggests women are traditionally expected to care for the children, cook and clean; however, these traditional gender roles are being challenged as women continue to migrate into the workforce. According to Hollingsworth (1916), there is no scientific evidence in existence that defend a biological and/or genetic justification for female gender roles and perception in our society. With that said, the platform for a change in thinking is generously established. By challenging faulty thought patterns and irrational thinking, women may become empowered and begin walking a healthy road toward mental and emotional change. Here is the assumption: how you think influences how you feel, which influences your behavior. This Cognitive Behavioral Therapy framework suggests that your thoughts govern your behavior.
For example:
The predominant thought (conscious or unconscious) could be—"As a woman, I am solely responsible for the housework and children (even if I have a full time job);" Or, "Men are better leaders than women;" Or, "It's a man's world and I must understand my place."
These gender-restricted thoughts minimize and undermine feminine power, leadership and sense of self. Faulty societal schemas that govern how women are perceived, regarded and embraced continue to keep women on the "outside" of higher CEO-like positions in the workforce, however, with a faulty system should come greater individual responsibility. Whether you are fighting for a promotion in the workplace or equality in your home, it is important to challenge your own distorted thought processes as it relates to your success and empowerment. Additionally, learn to replace negative thoughts with positive thoughts as you challenge yourself to step outside of your comfort zone.
Tip #2: DON'T BE AN ENABLER!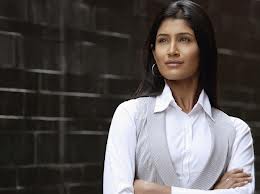 Women in the workforce balance roles and responsibilities in motherhood, marriage and in the office. With such a tremendous pull of expectation, many women become divided in their attention toward relationships, tasks and responsibilities. Wearing a minimum of 3 to 4 hats per day is challenging and setting boundaries is oftentimes not an option. Ladies, it's okay to say "NO!" Culturally, women often say "yes" to gain approval, feel affirmed or just because some believe it is in a woman's nature to care.
When women love and care, many times they become "enablers." Some women may be convinced the reason for enabling behavior is because they "love" the person they are helping; and this may be true. However, love is the basis for which enabling behaviors are conceived. Instinctively, a mother or wife wants to care for her child and husband, but with certain issues, enabling behavior may exacerbate problems that include codependence, depression, addiction, financial difficulties and relational concerns. Remember, enabling behaviors may have a negative outcome to a positive intention.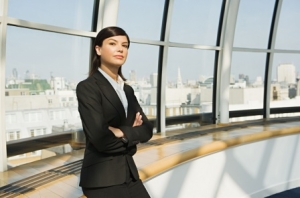 For example:
-Do you ever do something for a person that he/she could and even should be doing for him or herself?
-Do you ever excuse this person's behavior as being a result of "stress, misunderstanding, or difficulty coping," even when the behavior hurts or inconveniences you?
-Do you ever feel manipulated by this person but ignore your feelings?
-Do you ever want to make yourself more available to another person, at the expense of your own energy, time, or commitments?
Women often "bail out" their partners or children in an attempt to protect, however, a consistent pattern of this behavior is enabling. If you consistently "ignore the problem," "give one more chance," "fix the problem," or "rescue," there is a possibility you are an enabler. Take Lin Burress' enabler assessment to see if you are an enabler.
Tip #3: STEP OUTSIDE THE BOX!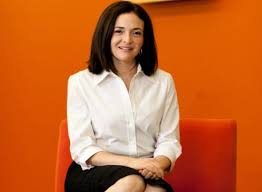 Sandberg suggests that women should step outside their comfort zone into new and higher career possibilities. Stepping outside the box means challenging oneself (or thoughts). The reason we live within our comfort zone is because of "fear." Fear paralyzes us from moving forward to experience new experiences, ventures and areas of growth. Life is a process and each phase of life has its challenges and fears. The key to challenging fear is to challenge negative thoughts. Consider whether your fear is actual or perceived. Fear will keep you paralyzed and unable to move forward. Whether it is your career, family or personal opportunities, it is important to understand that your power is in the ability to control negative and distorted thoughts while replacing them with healthy, positive thoughts. As you begin to challenge "you," your fear will diminish, allowing you the courage to step outside the box!
If you or someone you know is stuck in life and needs assistance, contact a licensed counselor today so you can move forward and realize your leadership potential!
NOTE: Freely redistribute this resource, electronically or in print, provided you leave the authors, name, credentials, and contact information below intact and include a link to this article.
AUTHOR: Dr. Jada Jackson, Ed.D., LMHC – Communicator, Coach & Licensed Mental Health Counselor working with couples, teens, young adults and women empowerment issues in Orlando and East Orlando Florida!  Jada Jackson can be reached at (407) 248-0030.