3 Reasons Spouses Cheat on Facebook – Social Network or Human Nature?
Emotional affairs, high school flames, college sweethearts, and hooking up behind closed doors! Since Facebook, the flood gate of social affairs has taken the 'opportunity for infidelity' to new heights. What happened to the days of the office affair? Or having a crush on your neighbor? Today, the internet has opened the infidelity door and puts the world (and opportunity) at our fingertips. What was once limited access, has become the vehicle that connects our past to our present. How does a Facebook affair begin? Could it be due to "easy access?" What happens when we are connected to old friends, new friends, and potential relationships that fulfill a void that our spouse has not filled in over 10 years? Well, the seed for infidelity is planted.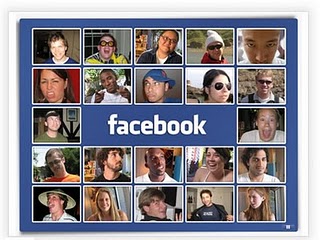 Should spouses have Facebook accounts?
Some therapist believe that FACEBOOK is a 'no-no' for spouses. Connecting with the opposite sex to exchange pictures, chat, and socialize opens up Pandora's Box filled with curiosity, excitement, temptation, and opportunity. To see a snapshot of an old flame can ignite a spark of interest that may cause a flood of memories to come rushing back. What appears to be a harmful connection has the potential to become extremely risky. The harmless friend request for Facebook acceptance begins as a moment of inquisitiveness; and then progresses into exciting chatter and dialogue. A "harmless" profile wall post begins as "catching-up," and then develops into private messages sent frequently throughout the day; and shortly progresses into exchanging phone numbers. The rest is history. What began as a "harmless" reconnect becomes the potential for infidelity. So, the questions is not if spouses should have Facebook pages, but if they can be "responsible" for having a Facebook page. This is a question that each couple will have to answer for themselves.
Is FACEBOOK to blame for the rise in extramarital affairs?
Facebook may not be the blame, neither is the internet. The blame simply lies in the individual that chooses to utilize our new-found vehicles of social networking. There are many roads to travel  on the Internet journey, however,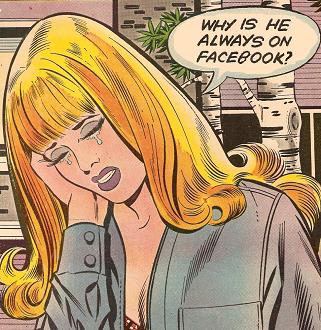 it is the individual's choice of which path he/she will take. Modern technology has offered tremendous opportunities for to us to enhance the quality of life, to grow our businesses, and to connect with the world for the common good of man. These extraordinary advancements have also put power into our hands to make decisions to do the 'right thing.' When put in the wrong hands, the Internet supports marriage-destroying habits such as pornography addiction, sexual addiction, and infidelity. So, the question is not whether Facebook is to blame, but what can we do to address already existing issues and conflict within the marriage?
3 Reasons Spouses commit FACEBOOK Affairs
First of all, let's be clear, Facebook is not the cause of marriage failure or extramarital affairs! Facebook is not the reason spouses cheat! However, Facebook and other social networking communities have created a means for accessibility and privacy.
Easy Access
Lack of Boundaries
Refusal to take Responsibility
Remember, Facebook is not responsible for extramarital affairs, people are. Sharing your marital struggles to friends or coworkers of the opposite sex is dangerous and can cause emotional bonding which can lead to an emotional affair and then a physical affair.  With this in mind, here are some tips to safeguard your marriage against the temptations of social networking.
Tips to Safeguard your marriage:
Discuss expectations and concerns with your spouse
Create social networking boundaries
Spouses need to exchange user names and passwords
Do not use social networking as a replacement for interaction with your partner
Do not post negative or personal information about your spouse
Communicate openly as concerns arise
Choose friends wisely; be careful of adding provocative and flirtatious acquaintances, or old flames.
If you or someone you know are in need of relationship counseling for couples in Dallas Texas, contact a counselor.
Watch below to get tips on how to improve your intimacy

AUTHOR: Jada Jackson, MS, LMHC – Communicator, Coach & Licensed Mental Health Counselor provides relationship counseling for couples in Dallas Texas. If you are in need of Dallas counseling for couples you can reach Jada at: (469) 757-5215
NOTE: You can freely redistribute this resource, electronically or in print, provided you leave the authors contact information below intact.