Tips for Changing Schools and Social Adjustment | Back to School
Will I make friends as great as my old friends? Will I make friends at all? Who will I sit with at lunch? Will I connect with my teachers? Will my teachers like me? These questions are valid and parents can help resolve these concerns. Changing schools can be a nightmare for parents and students! The entire family may be affected when a child is forced to transition from one school to another. Often times, changing schools can be so stressful, members of the family may experience a variety of symptoms of depression and anxiety. Students have a number of questions that can only be answered after the transition occurs.
What Parents need to know: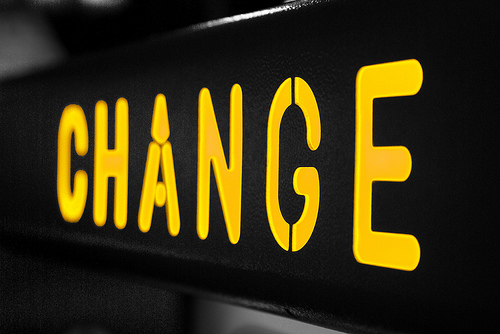 1)     It takes children about 6 weeks to settle in to their new environment
2)     Children need stability
3)     A child may experience symptoms of depression, grief, and anxiety when faced with significant change.
4)     Friendships are most important to children, especially teens
Symptoms Parents can look for:
1)     Sadness
2)     Lack of sleeping and eating
3)     Irritable
4)     Change in behaviors
Communicate—Discuss how you feel about the transition and listen to each other's feelings. Educate your child that 'change is a part of life'. Listen to your child's concerns and do not minimize their fears. Difficult stuff is made much easier for kids when they know they have your support.
Cooperate—Be willing to cooperate with each other as you make this transition…compromise is important…encourage your child to keep in touch with old friends
Control—Maintain control over your emotions if your child has difficulty making the transition, empathize rather than criticize
The most important tips for students when transitioning to a new school:
1)   Develop Social Skills
2)   Enhance Self-Esteem
3)   Have a plan
Time Management Tips for Students:
1)    Spend a little time educating yourself about time management.
2)    Use a time management log to find out what your time wasters are.
3)    Make a weekly schedule and include all the important things to you in it.
4)    Go to bed earlier and get up earlier. Use that extra time in the morning to do homework or chores so then you have more free time later on.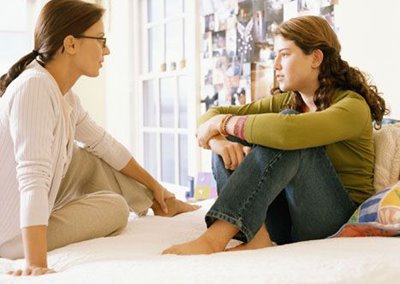 5)    Use the time you commute to school and back for revision or homework
6)    If your home is noisy or distracting go to the library to do your homework.
7)    Keep you things organized, stop losing books and homework assignments.
8)    Don't be either to focused on your social life or to focused on your studies.
9)    Being a teenager is about the whole experience.
10)  Use a homework diary, and break large assignments into smaller chunks.
11)   Turn your phone off during homework time, the distractions will make it take longer.
12)   Check how your schedule is going once a week, adjust as necessary.
13)   Use one or two lunch times a week to get a head start on your homework.
14)   Get a study buddy. It will be easier to be responsible for your time management skills with a friend. Agree to do a certain amount of homework/study together and then do something fun together as your reward.
Remember, change is a part of life. This can be a great time to teach your children the importance of learning how to "go with the flow."
If you or someone you know are struggling with stress as a result of school transitions, contact a therapist or counselor for therapy for teens in Dallas Texas.
AUTHOR: Jada Jackson, MS, LMHC – Communicator, Coach & Licensed Mental Health Counselor provides therapy services in Dallas Texas. If you are in need of Dallas counseling for you or your family you can reach Jada at: (469) 757-5215
NOTE: Freely redistribute this resource, electronically or in print, provided you leave the authors, name, credentials, and contact information below intact and include a link to this article.