Women Humiliated by Naked Photos | IsAnyoneup.com website | Tips to Protect your Online Identity
According to an Anderson Cooper article, "Melissa and Daveeda discovered naked photos of themselves posted online. These photos were sent anonymously to a website, which posted them, along with pictures of each girl's Facebook page, with their real names." The creator and founder of the Is Anyone Up website is Hunter Moore. During an interview on the Anderson Cooper show, Melissa and Daveeda confronted Moore and asked why he did not remove the pictures at their request. Moore suggested that the women should have never taken the pictures and should have been more responsible. Hunter continues to say to Melissa and Daveeda, "No one put a gun to your head and made you take these pictures. It's 2011, everything's on the internet."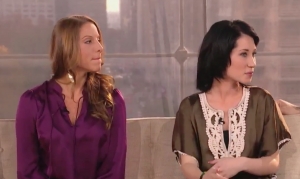 In the year 2012, the power of social networking encourages a thought-provoking question: Who should be held responsible for the transmission of information? Should Hunter Moore be responsible for the distribution of personal photos and information that was freely given to a third party? On the other hand, should the people involved be held accountable for taking nude pictures and sending them to lovers and friends (who would eventually betray their trust)? Social Networking laws are still evolving and disputes continue to arise over who should take responsibility for a variety of infractions and disagreements. In addition, it is important for web users to understand and become more educated on the consequences of posting personal information online. Here are a few tips to protect yourself and your online identity.
More Videos on This Topic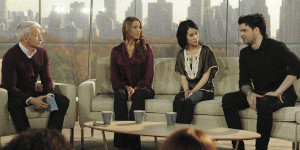 Ways to protect yourself on social networking sites
1)    Limit who can see what you post. If you don't want random users to see your contact information, you can limit the publication of that data. Just change your settings. You can also block users from having any contact with you should the need arise.
One simple and quick setting (on Facebook) you can change to increase privacy is to restrict the viewing of your profile only to users at your own college or to only your "friend" list. Most social networking sites offer similar ways to restrict access to personal information, but in all cases, the principle is the same: don't advertise to the world what you're doing or where you live.
But don't forget that even if you limit who can see what you post, there are ways others can get around it to view your profile anyway.
2)    Limit what you post. Don't share things that would make you vulnerable to unwanted contact (such as sharing your email address, physical address, or phone number) or to stalking (such as information about your schedule or routine).
Also, if your friends or connections post such information about you, make sure the combined information on their pages is not more than you would be comfortable with strangers knowing.
Remember, you can't take it back!
It's important to recognize that once you publish something online, it is available to other people and to search engines. You can't retract it.
Even if you go back and remove the information from a site, it's always possible that someone has already seen it. And they may have saved a copy.
Finally, due to the overwhelming evolution of modern technology and the concerns that accompany social networking, many people find themselves more depressed, anxious, paranoid and angry. If you or someone you know are suffering as a result of negative social networking or are experiencing depression or anxiety due to stressful life problems, please contact a counselor to assist you.
NOTE: you can freely redistribute this resource, electronically or in print, provided you leave the authors contact information below intact.
Author: Jada Jackson, MA, MS. Register Mental Health Counselor Intern #9777 Author, International Communicator & Life Coach