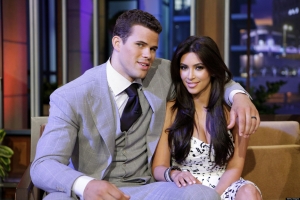 Dallas Premarital Counselor offers 3 Tips to Avoid Divorce before you get married. It's not a far stretch to assume that impulse marriages, marriages that happen just hours after knowing each other, are highly likely to end in the days or months following the wedding. But recently there has been a trend of planned marriages; couples in committed relationships that plan to wed, then divorce or annul the marriage days or weeks later. Celebrities like, Mario Lopez and his ex-wife Ali Landry dated 6 years and divorced after just 18 days of marriage. Nicolas Cage and ex wife Lisa Marie Presley dated 2 years and divorced 107 days later. And the famous Kim Kardashian wedding to Kris Humphries dated for 6 months then filed for divorce 72 days later.
Is marriage becoming the end-all of relationships? No of course not. I believe the reasons for why people are entering a marriage; dictate the success and happiness of that marriage. If you enter a marriage with the idea of a possible divorce, desires to change the other, or pressure from either side, the success of it lasting decreases significantly. A marriage needs to be based upon a solid underlying friendship, and it needs to meet the needs of both people involved.
Your values and desire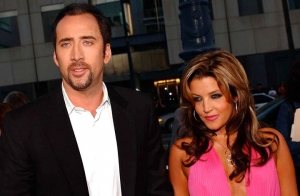 d expectations need to be discussed with your partner before marriage, preferably, or at least early on. This allows the other to know what is anticipated and starts the process of open communication, which is extremely crucial.
Divorce is not always a solution and may only be an acceptance of defeat and loss when all other options have been exhausted. It should be a decision made with careful consideration and alternative efforts beforehand. It's important that when you commit to a marriage that you commit to working it, everyday. Marriage is not 50/50 it's 100/100. Give 100% of you to your marriage and your values, and the likelihood of divorce will fall way short.
3 quick tips to consider before you get married:
ASK QUESTIONS. Yes, you must ask all the right questions BEFORE  you decide to tie the knot. Areas of consideration include:

Children
Finances
Sexual expectation
Parenting styles
Household responsibilities
Religious and political views.

KNOW YOURSELF. It is important to know yourself and your expectations for a partner. If you are able to communicate your expectations clearly, you have a better chance at achieving success in your relationship.
BE WILLING TO COMPROMISE. Compromising is a MUST in any relationship. However, it is important to know that it is not necessary for you to compromise at the expense of losing yourself. Embrace healthy boundaries while learning to compromise with your partner.
Premarital Assessments like Prepare and Enrich measures 12 core areas of compatibility so couples can get a snapshot of where they are compatible and other areas they may not have discussed.  This can save a marriage before it starts.
Remember, if you or someone you know are struggling with divorce issues, please contact a counselor for assistance. If you haven't yet tied the not, prepare for marriage success with Dallas Premarital Counseling Services in Fort Worth!
NOTE: Freely redistribute this resource, electronically or in print, provided you leave the authors, name, credentials, and contact information below intact and include a link to this article.
AUTHOR: Jada Jackson, MS, LMHC – Communicator, Coach & Licensed Mental Health Counselor working with couples, teens, young adults and women empowerment issues in Dallas and Forth Worth Texas!  Jada Jackson can be reached at (469) 757-5215  for Dallas Premarital Therapy Services.
AUTHOR: Dani James (Intern)