FACEBOOK, HOOKING-UP & STI's | SOCIAL NETWORKS INCREASE SEXUAL ACCESS
Everyone knows that SEX sells! At least that's what most advertisers believe. For many years, various media avenues have become vehicles to sell everything from toothpaste to sneakers. With the increasing evolution of social media, researchers believe that there is also an increase of sexual activity among teens and young adults. Although additional studies are needed for clarity, there appears to be a significant correlation between social media use and sexually transmitted infections. According to Collins, Martina & Shaw, "Sexual risk behavior among adolescents is a major public health concern."
This sexual risk behavior may be a result of the new "hook-up" mentality that appears to be evolving at a rapid pace. What is the "hook-up" mentality?  "Hooking up" spans a wide range of behaviors that include anything from kissing & making out to sexual intercourse. However, the basic assumption is that this behavior takes place with "anyone" without commitment or an exclusive relationship. Hooking up has become a common part of our pop culture and it is through social networking that a large percentage of hook-ups happen.
The Collins, Martina & Shaw study reports, "The variety of content available on the Internet is practically limitless and includes what were previously considered "other media," such as music, television, games, and films. Moreover, content can now be viewed or used on computers, MP3 players, handheld video players, and cell phones, as well as on television sets, regardless of whether it was initially "television" or "Internet" media. This new portability makes it possible to use media in a variety of new settings and, conceivably, throughout the day. Adolescents are immersing themselves in these and newer media, with social networking sites, cell phones, and instant messaging playing major roles in their everyday lives."
With easy access to sexual content and easy access to potential new partners, social media has turned casual sex into a dangerous game of Russian roulette. With th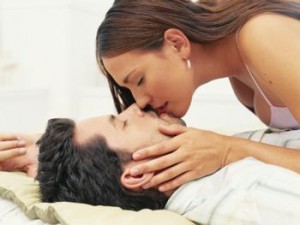 e increase of sexually transmitted infections on the rise, it is necessary to understand the importance of educating adolescents on the hook up mentality.
Here are some important statistics to know from teenhelp.com:
Teens having sex
According to teen sex statistics, 65 Percent of all teens have had sex by the time they are seniors in high school
STD statistics indicate of that percentage, one in five teens has had four or more sexual partners
Increased numbers in sexual partners creates a greater risk for a teen to contract a sexually transmitted disease (STD) or  sexually transmitted infection (STI)
Teens with STDs
Out of 19 million Americans that get a new STD infection each year, about 9.1 million of them are teenagers and young adults aged 15 to 24.
STD stats show, among those teenagers having teen sex, about one in four will contract an STD prior to adulthood
Most common types of STDs among teens
Chlamydia: 40 percent of those with Chlamydia are teens ages 15 to 19.  Teenage females were three times as likely as teenage males to carry this sexually transmitted disease. Black or African American individuals were eight times as likely to have Chlamydia as white people or other races.
Gonorrhea: While overall a higher percentage of males are known to carry Gonorrhea, female teens ages 15 to 19 carry the highest rates of Gonorrhea of the total population infected. However the number difference between males and females who carry this sexually transmitted disease is minimal, although black females tend to show the highest rates among the total number of carriers. Overall, blacks had 20.5 times the Gonorrhea rates as whites.
Syphilis: Syphilis rates increased the most among teens and young adults aged 15 to 24 during the past six years.  Males tend to be the majority of syphilis carriers. Men who have sex with other men have a higher rate, nearly 80 percent, of the total number of males who are infected with this sexually transmitted disease. Black individuals have 9.1 times the reported syphilis rates compared to whites.
Teens, STDs and prevention 
Only 42.8 percent of teenage females have discussed STDs and STD testing with their health care professional during a routine check up.
The statistics are even less with teenage males. Only 26.4 percent have discussed STD and STD testing with their doctor at a routine check up.
NOTE: you can freely redistribute this resource, electronically or in print, provided you leave the authors contact information below intact.
Author:
AUTHOR: Jada Jackson, MS, LMHC – Communicator, Coach & Licensed Mental Health Counselor provides counseling for a wide range of issues including teen counseling in Dallas. If you are looking for Therapy for Teens in Dallas Texas, you can reach Jada at: (469) 757-5215
More Videos on This Topic