Due to modern medicine and medical procedures, it is difficult to think that every mother was at risk when she gave birth.  Most experiencing pregnancy go as planned or with slight complications.  But according to the World Health Organization at least one woman dies from complications related to pregnancy or childbirth every minute.  To raise awareness for this model, Christy Turlington has decided to forgo this mother's day celebration to bring awareness to this issue.  I can respect her point of view as a mother, and her stance has created an awareness.
But I would like to address husbands and father's on ways to help your wife feel appreciated on mother's day, because unless your wife is on the same page as Ms. Turlington, you will not have a pleasant day if you forgo this day's celebration.
Knowing this fact presented by the world health organization has made me appreciate the health that my wife has experienced in giving birth to my children.  Below are 3 tips to help your wife feel appreciated on mother's day.
More Videos on This Topic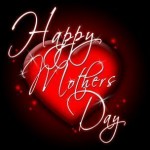 1. Communicate how much you appreciate her as a mom.
If you just look at it logically that she put her life in danger to give you a child or children, it should make you want to show her appreciation.  All the other things that you do on that Sunday will be hollow if you do not first communicate how much you appreciate her.  Now I understand that people show and receive appreciation differently.
If you feel stuck, the first thing I would say is to ask her how she would feel appreciated.  Once you understand this then simply do it.  If you know that she would just like a little break that weekend, then just work hard to take care of the responsibilities.
2. Help encourage the children to show her how they feel about her.
Every mom enjoys when they are connected with their children.  Sometimes you can help foster this which will make their mother feel special.  This connection could be something handcrafted.  This connection could also be something verbal.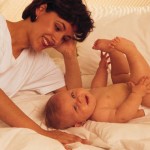 Maybe you take your wife's phone and then you have your children call and leave a really cute, sweet, funny message showing how much they care about her.  Then she will see later in the day that she has a voicemail and she can be encouraged in her day.
Sometimes it can be as simple as a note in the morning.  Or it could be breakfast in bed.  The list goes on, but the bottom line is there is a need to have her children connect with her and sometimes it can be fostered by their father.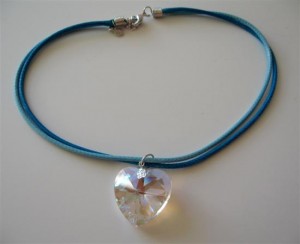 3.  Give her a gift (whether big or small) that incorporates being a mom.
Most people in the world enjoy gifts.  This could be something like a journey necklace or some type of jewelry that incorporates your child(ren)'s birth stone.
Incorporating the birth stones has allowed me to get meaningful gifts with many variety and options for many mother's days to follow.  There are rings, earrings, necklaces, bracelets so it makes it easy for me to remember and make her feel important as a mom.
If jewelry is not her thing than there are many other ideas which are being marketed for mother's day.  No matter what the gift it is important to make her feel important as a mom.  Other holidays, birthdays can be used for any type of gift, but this mother's day try to give a gift that focuses on her being a mom.
It is important for the mother of your children to feel valued in the role of mother.  Let these tips be a springboard for you to appreciate and care for her.
Note: You can freely redistribute this resource, electronically or in print, as long as you leave the author's contact information intact.