Sherecka Smith

Registered Mental Health Counselor Intern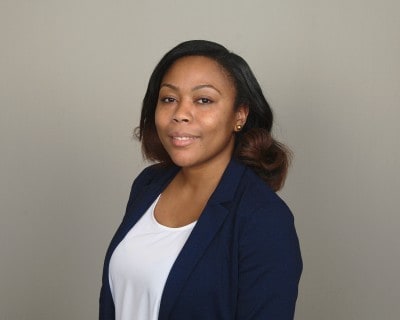 Orlando Registered Mental Health Counselor Intern
Sherecka's Bio
Personal Path
Sherecka was born on the island of Jamaica and was adopted to the United States at the age of 9. She spent the rest of her childhood in Miami, Florida until college when she moved to the Central Florida area. Always having a passion for helping others she volunteered with Shepherd's Hope while working in her campus health clinic. During her undergraduate years of UCF, Sherecka sought therapy for various stages of transitions and grief she experienced. Those experiences led her to pursue a graduate degree in Mental health counseling. Being an adopted child is an adjustment itself but that experience had given Sherecka an empathetic outlook for those experiencing grief and changes. She is able to achieve this through utilizing creative interventions aimed at helping clients on their journey to self-discovery.
Background
Sherecka specializes with anxiety, depression, behavioral changes, grief and sexual trauma. Sherecka has a passion for working with adolescents, young adults and adults struggling with life transitions, anxiety, and women's issues by utilizing Cognitive Behavioral, Solution-Focused, and play therapy techniques. Sherecka also has training in Prepare/Enrich Premarital Counseling, ideal for couples taking the next steps in their relationships. Her goal is to help people achieve their highest quality of life and make peace with past trauma.
Education
Sherecka received her Master's in Counselor Education from Palm Beach University, and is currently pursuing licensure as Registered Mental Health Counseling Intern with the State of Florida. She received her Bachelors of Science in Health Services Administration at the University of Central Florida.
Call For a Complimentary 15 Minute Phone Consultation
We take the guesswork out of finding the right counselor. Our counselors are subject matter specialists and we link you to the therapist that best fits your concerns. Get started today with a complimentary 15 minute consult: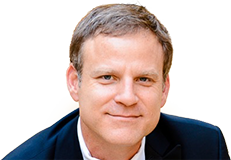 Services
Abuse

ADHD

Adjustment Disorder

Anger Management

Anxiety

Bipolar Disorder

Career Coaching

Coping Skills

Depression

Grief & Loss

Children

Teens

Family

Life Coaching
Life Transitions
Maternal Mental Health – Post Partum

Marriage, Couples & Relationships

Oppositional Defiance Disorder

Parenting

Personal Growth

Post Traumatic Stress Disorder PTSD or Trauma

Play Therapy

Self Esteem and Self Image

Social Skills
Spiritual Counseling

Substance Abuse or Addictions

Suicidal
Phobias
Pornography Addictions
Co-leads Adult Anger Management class
Total Life Blog
Articles & Tips by Our Total Life Counselor Experts
Interviews & Seminars
TLC Has Been Featured On Multiple TV Networks and News Stations:

Talking to the kids about shootings when it looks like police are not winning | Markeith Loyd
Orlando Marriage Family Therapist on Why Children Teens Bully Adults Karen Klein | Fox 35 Video
Orlando Winter Park Counselor on Movie Theatre Shooting over Texting | Channel 13 Dana West
Orlando Marriage Counseling | What Women Want | The Perfect Man List | Video
Orlando Sexual Abuse Counselor | 4 Sexual Assault Tips | Jermaine Smith Cocoa Beach FL | CBS Video
Orlando Shooting 4 Grief Tips | Canadian National News TV Interviews Jim West, LMHC
News 13 Interviews Family who Benefited from TLC Groups & Camps
PREVIEW: Overcoming ADHD Challenges DVD: Author Jim West