Didem Alpaslan
MS, Registered Mental Health Counselor Intern of Total Life Counseling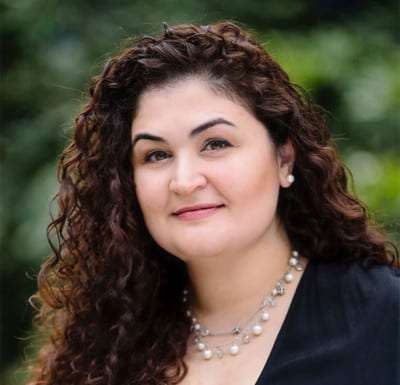 Didem is a Registered Mental Health Counselor that specializes with children and adults in the Winter Park office.
Didem's Bio
Personal Approach
Didem's main approach is Cognitive Behavior Therapy oriented; however, she believes that each person and experience is unique so, she shapes the treatment model around her client's needs. Didem also strongly believes that the therapist-client alliance is the foundation of a successful therapy session.
Education
Didem completed her Bachelor of Science in Psychology at UCF and she is a proud UCF Knight. She earned her Master's of Science in Mental Health Counseling from Palm Beach Atlantic University. While she was earning her Master's degree she realized the importance of advanced treatment models and she pursued getting trained in Play Therapy and EMDR. Today she is honoring her love for education and is continuing her training in different treatment models.
Background
Didem grew up in Turkey and moved to Florida after graduating from high school. She is able to offer a culturally diverse perspective because of the insight she gained growing up under the influence of a multicultural environment. Her journey in the field of psychology and mental health began due to her love for children. Didem is a proud parent and has a personal understanding of the modern struggles of raising young children and teenagers. As a college student, Didem noticed that many of her peers suffered from past traumas and negative experiences.  Seeing their struggles was a turning point in her life.  She realized that she didn't want to stop at listening to the stories, she also wanted to be a healing hand in a world where pain and suffering exists. Her ultimate goal is to help children and adults overcome their negative experiences and live happier lives.
Interventions and Models of Treatment
EMDR
Play therapy
Trauma Focused CBT
Trauma Focused Cognitive Behavioral Therapy with Childhood Traumatic Grief
Breathing techniques
Relaxation techniques
Sand tray
Safe Place
Mirroring
Art therapy
Empty chair
Psychoeducation
Professional Licenses & Memberships
Registered Mental Health Counselor Intern
American Counseling Association
Association for Play Therapy
EMDRIA EMDR International Association
Personal Note From Didem:
"I believe that we all have the power to improve the quality of our lives. It is true that the healing process requires a lot of work and perseverance. If you are ready to take the next step towards a more fulfilled life, I will be honored to walk this journey with you."