Orlando ADHD Counseling Expert Jim West interviewed by Fox 35 News
Great Dietary ideas for Students to improve Test Anxiety, Short Term Memory, Mood Control and Energy!
Diet is also effective for ADHD or ADD, Anxiety, Bi-Polar Disorder, and Depression!
How What We Eat Effects How We Think, Feel & Focus

NPR released information on a study March 12, 2011, in the Lancet, indicating 64% of the students that exhibited ADHD symptoms actually had a hypersensitivity to some foods." What's interesting is Jim West has been treating kids with ADHD, ODD, Depression, Anxiety and Mood disorder the same way since 2003.  Around 85% of students do not need medication for these issues as often changing diet, adding supplements, and increasing exercise or activity levels can do the trick just like it did for one of Jim West's client, Taylor, seen in the Fox 35 news interview below.
"Hey Dad . . . home for lunch!" It was the middle of the day in Portugal and my nephews came home from school for lunch? My brother David lives in Mafra, Portugal and I was calling him from Orlando. He told me his kids come home from school everyday for lunch around noon and walk back to school around 1:30pm. During our call I recalled this happens in most countries across the globe.
In most countries students have the following routine and eat up to 2-5 lbs of carbohydrates, starch & sugar per month:
Eat breakfast and burn carbohydrates off walking to school
Walk back for lunch
Burn carbohydrates off walking back to school
Walk home about the time their parents are home from work
Eat a snack and do homework
Go outside and play to burn off the carbohydrates again
Eat dinner and get ready for bed
In the United States the average student eats 21 lbs of sugar per month or 5 lbs per week (4 times the worlds average consumption per person):
Eat breakfast and sit in a vehicle and carbohydrates turn to sugar
Eat lunch and sit in class and crash mentally from the sugar rush
Sit in a vehicle on the way home
Eat a Snack and and carbohydrates turn to sugar then another sugar crash and sit to do Homework
Play on the computer or video games until parents get home.
Eat dinner, sit around watching T.V. and get ready for bed
Jim West, ADHD Expert has been interviewed by local and National TV & Radio including ABC's Medical Minute, Daily Buzz, Fox 35, WESH2 NBC, & WKMG 6 CBS, & more.  See below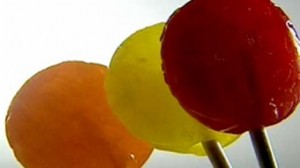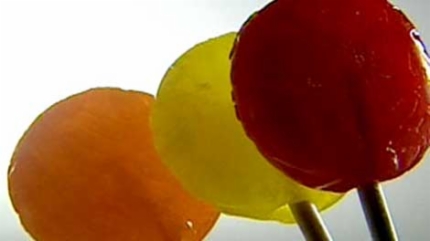 Sugar and carbohydrates are meant to give us a burst of energy for us to burn. However due to our fast pace and how far we live from school and work we eat carbs (cereal, pancakes, waffles, Pop Tarts) and sit, eat and sit, eat and sit, each day! Additionally, carbohydrates are easy and convenient and as Americans we love convenience. We are the #1 "Consumers" in the world and thus "consume" 6 times more carbohydrates than the rest of the world.
So how does what we eat (too many carbohydrates and sugars) effect us?
80% of students in America are deficient in Magnesium. If we consume too many carbohydrates our bodies can not absorb Magnesium. Magnesium is calming, helps us manage stress, increases focus, & it's a natural muscle relaxer.
If we do not absorb Magnesium it's difficult to absorb Calcium which has many health benefits including improved sleep patterns, bone growth and density, it calms and helps with focus.
Too many carbohydrates also effects the absorption of chromium which helps to balance our sugar levels.
25% of kids between 6-10 years of age have high blood pressure and at risk for hypertension and heart disease
1 out of 6 children are obese and 1 out of 3 are overweight.
Unused Carbs causes spurts of energy, multiple mental energy crashes (trouble focusing on uninteresting tasks at school or work), the strong desire for more carbs and increased appetite, and weight gain.
These Carbohydrate crashes happen each time we eat too many carbohydrates and effects our mental energy more and more throughout the day as we expend energy. Making it more difficult to do homework, household chores and tasks and effects our moods and how we handle frustration.
At risk for Diabetes: Diabetes is 95% preventable but recently moved up to the #5 killer of Americans.
What can we do about this?
Encourage more exercise and physical activity with sports, recreation, family walks, biking, etc.
Limit computer and video games to 30-60 minutes per day to encourage social and play interaction with peers.
Increase the Protein to Carbohydrate ratio
Eat light meals at night with some carbohydrates to help us crash at night and improve deep sleep.
Avoid Red Meat and Pork at night as it takes 8-12 hours to metabolize. When we metabolize we create energy and dinner time is the time we should be winding down.
If kids are picky eaters discuss vitamins and supplements with your doctor.
Changing how we eat directly effects how we think, feel, and act! Start today to modify how we eat at home, work and school and see a huge difference in improved focus, productivity and energy levels. Please consult with your physician about this article as everyone's nutritional needs vary.
NPR Story – The Lancet Journal did a study: "Diet May Help ADHD Kids More than Drugs."
Jim West has presented "Food for Thought" for University of Central Florida medical clinics, Lake Highland Preparatory School's Edison program, Pediatricians and others. For helpful resources to save time by solving other parenting challenges visit our website or read more of our blogs: Total Life Counseling Center
Watch Below for More tips on ADHD and Alternatives to Medication
NOTE: you can freely redistribute this resource, electronically or in print, provided you leave the authors contact information below intact.