Bullying and sports have made headlines since October 28, 2013 when Jonathan Martin, a 24-year-old offensive lineman for the Miami Dolphins left his team after reporting he was bullied by veteran teammate Richie Incognito.  Martin accused Incognito and others on the team of harassment, physical violence and constant vulgar comments.  After the allegations surfaced, the Miami Dolphins suspended Incognito for conduct detrimental to the team. But some players on the team, commentators and others in the NFL defended Incognito, saying his actions were just a part of NFL locker room culture.  Is this normal guy talk or emotional abuse?
The Workplace Bullying Institute defines workplace bullying as a repeated, health-harming mistreatment of one or more persons (the targets) by one or more perpetrators that takes one or more of the following forms:
Verbal abuse – name calling, cursing, accusing, & racial slurs
Offensive conduct/behaviors (including nonverbal) which are threatening, humiliating, or intimidating
Work interference — sabotage — which prevents work from getting done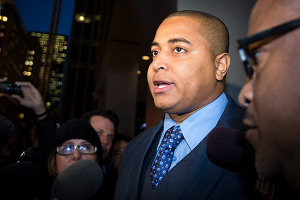 Did you know that 35% of the American workforce report being bullied at work?  Workplace bullying is reported more than sexual harassment and racial discrimination.  If you are being bullied at work know that you are not alone and that it is not your fault.
Perpetrators of workplace bullying tend to choose targets who are a supposed threat in their minds.  According to Workplace Bullying Institute their research studies in 2000 founded that targets appear to be:
The veteran | Most skilled person in the workgroup.
Independent and are more technically skilled than their bullies | They are the "go-to" veteran workers to whom new employees turn for guidance. Insecure bosses and co-workers can't stand to share credit for the recognition of talent. Bully bosses steal credit from skilled targets.
Ethical and honest | Some targets are whistleblowers who expose fraudulent practices. The most easily exploited targets are people with personalities founded on a prosocial orientation — a desire to help, heal, teach, develop, and nurture others.
Non-confrontational | They do not respond to aggression with aggression. But the price paid for apparent submissiveness is that the bully can act with impunity (as long as the employer also does nothing).
The work culture and norms are up to executives and managers to define workplace bullying and determine what is acceptable or not.  Workplace bullying has major consequences for the employers such as low productivity rates of workers and high turnover rates  due to the emotional abuse going on in the environment.
More Videos on This Topic 
9 symptoms of victims of work place bullying
Stress
Absenteeism and low productivity
Lowered self-esteem and depression
Anxiety
Digestive upsets
High blood pressure
Insomnia
Trouble with relationships due to stress over work
Post traumatic stress disorder
If you find yourself bullying or  you are a victim of workplace bullying it is important to tell your support systems as well as seeking professional counseling or coaching if you are experiencing any of the above symptoms.  There is hope and healing from this trauma of verbal and emotional abuse.
NOTE: you can freely redistribute this resource, electronically or in print, provided you leave the authors contact information below intact.
Author: Dana West, MSW, LCSW is an Orlando Marriage Counselor & Addictions, Sexual Abuse Trauma Therapist with Total Life Counseling Center with offices in Southwest Orlando, East Orlando, Winter Park, Lake Mary & Clermont Florida.  Total Life Counseling Center specializes in helping victims of bullying and our experts can be reached at (407) 248-0030.