Jamey Rodemeyer was found dead in his yard September 18, 2011.  Over the past year his mother reports he was questioning his sexuality.  He was a victim of gay bashing, hateful slurs, and bullied at school and online through social media because he was gay. On the Today show his parents told Ann Curry, Jamey did not talk much about the bullying with his family.  Jamey's way of dealing with the bullying was to seek support & help on websites which gave tips on bullying.  He also attempted to help others with anti-bullying messages he made on posted on YouTube.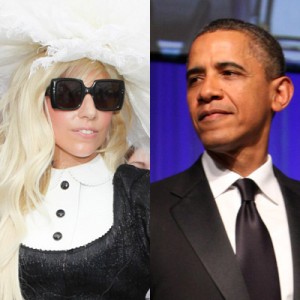 Jamey was a Lady Gaga fan and identified with the message in some of her songs.  On the day he died he tweeted Lady Gaga "@ladygaga bye mother monster, thank you for all you have done, paws up forever." Shortly after his suicide, Lady Gaga dedicated a rendition of one of her songs to his memory.  Lady Gaga, after Jamey's suicide, spoke to President Barack Obama at a fundraiser in California about his anti-bullying campaign. She tweeted "Bullying must become illegal. It is a hate crime.''
Tracy Rodemeyer reported her daughter attended her homecoming dance right after Jamey's wake to be with friends for support and to help her grieve.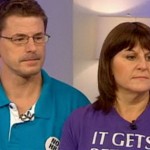 "She was having a great time, and all of a sudden a Lady Gaga song came on, and they all started chanting for Jamey, all of his friends. Then the bullies that put him into this situation started chanting, 'You're better off dead!' and 'We're glad you're dead!' and things like that. My daughter came home all upset. It was supposed to be a time for her to grieve and have fun with her friends, and it turned into bullying even after he's gone.''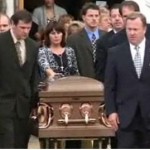 Joe Chearmonte, 17, committed Suicide in February 2011 and attended the same Williamsville North High School as Jamey.  Although, Joe's parents report they were not able to find any notes, or signs of bullying toward Joe at Williamsville North High School.  They can only conclude that he was depressed, but did not talk about it with his parents. It's so ironic, however, that 2 teens committed suicide at the same school within 7 months of each other.
The Rodemeyers report Jamey had struggled with suicidal thoughts for a few years and had been going to a school counselor and thought they were doing all they could to help him.  Jamey would go through phases of depression and anger over the bullying and then later would appear to be happy.
Why Bullying is Complicated: Students with depression, or suicidal ideation are often targets for bullies and bullies also have their own cognitive and mental health issues.
There does not appear to be any clear cut ways to address bullying.
When confronting parents of students who bully, often those parents are defensive and feel their student is the victim.
Students who Bully in High School have learned to be covert and makes it difficult to prove.
Students who Bully will threaten the victims if they try to report the bully to administration.
The Victim may not tell their parents for fear that there parents will tell the school or confront the aggressor and embarrass them.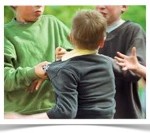 What Can Parents Do to Protect their Students:
Monitor their students social networking sites.
Parents need to be a friend on their teenager's social networking sites and have the passwords to these sites.
Print out harassing messages online and give to a trusted adult who could help the student report it anonymously.
Work with the schools Parent Teacher Association to influence discipline for bullying behaviors.
Have Bullies not only apologize to the victim but have the bully do something for the victim to make it up to them like carry their back pack for the day.  Often schools that have taken this advice have seen the relationship between the Victim and Bully repaired by the end of the day.
Do not Respond to harassing messages or teasing.  If you react to the bullying, you are giving the bully what they want . . . Negative attention!
Misery Loves Company – Often Bullies are not happy with themselves or their life and do not want to be miserable alone.  So they will pull you into their misery with teasing!
Block the bully from your social network.
Roll with it!  If you must respond just agree with what the person says to defuse the situation.

For example, "You're a Fag" – Response – "Thanks",
"I wish you were dead" – Response – "That's the best thing I've heard all day."
"You suck at Basketball" – Response – "You're right.  I wish I had your 3 point shot.  Could you help me at practice with my shot?" (I had a JV high school basketball player do this and it worked.)  The bully replied to him in Facebook and said "Ok!"  The next day the victim walked into school and the bully said "Hey

[Name] see you in open gym."  The victim said "I go to school now with my head up with confidence because if someone calls me a name I can just roll with it!"

Do not spread rumors online or in person.  You can be part of the solution by not sharing gossip about someone.
If you see a peer or classmate who is bullied you can encourage them and show support to them and report the bully anonymously with a few peers to help corner the bully.
Develop a Posse – Make your peers feel like a million bucks by building up your friends and then they will want to be around you because you are positive and encouraging.  Bullies target people that are alone but if you have a posse then you will not be a target.

If you are being bullied or have a student that is bullied please contact a counselor that specializes in bullies and can help "Fly your student under the bully radar."

NOTE: Freely redistribute this resource, electronically or in print, provided you leave the authors, name, credentials, and contact information below intact and include a link to this article.