3 reasons young girls risk their lives!
Beauty or Brains? That is the question! Our fantasy driven culture answers this question with a resounding, "BEAUTY!" Women and men worldwide attempt to nip, tuck, and pull their way into humanity's "10" club led by entertainers, superstars, and famous personalities. What was once only exclusive to theprivileged of Hollywood has become common and accessible for housewives, businesswomen, and teens. Television programming such as FX's Nip/Tuck, E's Dr. 90210, and ABC's Extreme Makeover have highlighted and normalized the pros and cons of high risk plastic surgery procedures. The need to feel beautiful, look younger, and attain perfection has stimulated controversial discussions concerning the mental health of women that put themselves in compromising situations for the hope of gaining beauty.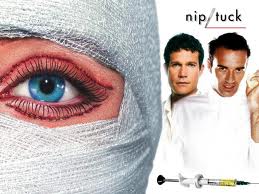 According to research, depression is a common response following cosmetic surgery. Patients may experience stress, side affects from anesthesia, fatigued, external reactions to the new look, financial burdens, and guilt. In addition, depression may be the reason many of these women are putting themselves in harm's way.
Not only has depression been attached the thirst for beauty, but death due to cosmetic surgery has provoked outrage, as non-licensed, self-proclaimed surgeons are collecting thousands of dollars from eager patients. On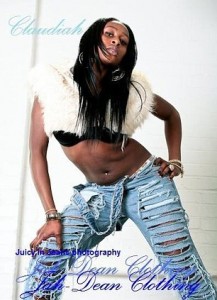 Monday, February 7th, 20-year-old London native Claudia Aderotimi fought for her life after a botched cosmetic surgery procedure. Her goal was to obtain fuller, rounder buttocks. Claudia and a friend traveled to Philadelphia, where they entered a Hampton Inn Hotel for their new, updated bodies. Claudia's friend survived the silicon injection procedure, but Claudia did not. Why do young women risk their lives for beauty?
3 Reasons Women Risk their lives for Beauty:
Insecurity/Low Self-Esteem
It is a topic discussed over, and over, and over again: poor self-concept. It is a subject that many reduce to a mere adolescent phase that causes psychological discomfort and awkwardness during the pubescent transition. It is a matter that some believe to be superficial and unworthy of therapeutic attention; however, it is the very issue that caused young women to tan to death. What happens when a young girl does not "grow out" of the awkward poor self-concept phase of adolescence? The answer is simple, she carries the same feelings of worthlessness into adulthood and seeks to find ways to cope with such feelings, even if it is at the cost of death. Feelings of low self-esteem are evidence by symptoms of worthlessness, inadequacy, viewing self as ugly and unattractive, and feeling unimportant. These behavioral definitions result in Depression.
Depression
Depression is defined as a person having depressed mood most of the day, nearly every day; diminished interest or pleasure in all, or almost all, activities; insomnia or hypersomnia; diminished ability to think or concentrate; and feelings of worthlessness. Women (or men) that are obsessed with various parts of their appearance may struggle with depression, anxiety, and/or poor self-concept. Research suggests that women that obsess over body image are more likely depressed. In addition, it has been revealed that, "Women seeking breast enlargements are more likely to suffer from mental health problems. A team of researchers attending the British Psychological Society conference revealed that women wanting their breasts enlarged tended to suffer more from depression, anxiety and low self-esteem than the general population."
Celebrity Mentorship
"I am not a role model!" These are the words of celebrities such as Charles Barkley, Michael Vick, and even teen pop sensation Miley Cyrus; and this may be a true fact, however, those that pay to enjoy their talents also embrace their lifestyle. Unfortunately, celebrity mentorship is an issue that continues to rob society of lifestyle and social normalcy; and although it is not the responsibility of the mass media, celebrities, or even congress to determine societal role models, each person is accountable for personal self-image and concept. According to psychologist Albert Bandura, people learn by watching and observing others' behaviors, attitudes, and results of those specific behaviors. Bandura believed, "Most human behavior is learned observationally through modeling: from observing others, one forms an idea of how new behaviors are performed, and on later occasions this coded information serves as a guide for action." His Social Learning Theory describes human behavior as it relates to constant interaction interfaced with cognitive, behavior, and environmental persuasions.
If you or someone you know are struggling with depression, anxiety, self-esteem challenges, or unresolved emotional needs, please contact a self-esteem coach or counselor!
More Articles on Self-Esteem and Depression
NOTE: You can freely redistribute this resource, electronically or in print, provided you leave the authors contact information below intact.