March 2011 – Broward County officials reported a Florida mother confronted her son's bully by going on the school bus.  Twenty-seven-year-old Toccara Daniels was arrested and charged with burglary, assault and battery and child abuse.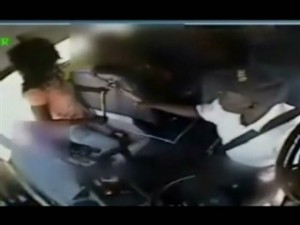 Police reported that after hearing of a student hitting her son, Toccora Daniels entered the school bus and slapped the accused bully in the mouth with the back of her hand.
September 2011 – Christa Green is another parent charged with 13 counts including assault, as the school bus driver reported she threatened the reported bully on her son Tavis' bus.  The school noted Tavis only had one reported bullying incident on the bus this year and there was a process the school needs to use to address bullying.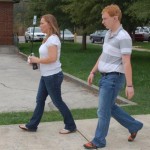 More and more stories of parents confronting the reported bully are surfacing as parents are fed up with the rise in bullying behavior on their child or teenager. Parents often feel helpless and do not know what to do, however, parents are looking for solutions. When a parent learns their child is being bullied, it is normal and understandable to feel an overwhelming need to protect their child.  That well of emotion can cloud anyones judgment. Their child needs to you stay CALM. It is so important that parents model appropriate, violence-free behavior for their children, as well as the bullies! By using firm, yet respectful, assertive communication, parents can not only demonstrate healthy conflict resolution skills, but also gain the cooperation and support of others involved, including school officials. This is fundamental to solving bullying, and protecting your child!
More Videos on This Topic 
10 Tips for Parents if your child is Bullied | Fox 35 Interviews Bully Expert Jim West | Toccara Daniels
Developing a Healthy Self-Esteem Now or in the Early Years!
Building Social Skills to have a Posse!  Teach your child how to make friends so you are not alone!
Making Peers Feel Like a Million Bucks!
How to Roll with Teasing? Ignoring doesn't always work and walking away still gives the bully what they want.  So it's important to respond without insulting them back and without letting them see they are getting to you!  Example:

Bully: "You're a faggot and I had fun with your mom last night!"
Victim (said without sarcasm): "That's the Best thing I've heard all day! You always bring out the best in me."

Parenting Style may cause Bullying Behaviors?  Be careful what you say about other's while your kids are listening?  If you are critical of others your child may do the same.
Listen to your child when they tell you they are being bullied.
Be on your child's side, but be open that they may be bullying others.
Be supportive
Talk to the school and make yourself aware of their bullying program or procedures.
Be on their social networks as a friend and block those who cyberbully.
Note: You can freely redistribute this resource, electronically or in print, as long as you leave the author's contact information intact.
Author & Edited by James L West, MA, LMHC, NCC & Dr. Leslie Hamilton, PhD, LMFT